Published on
September 12, 2018
Category
News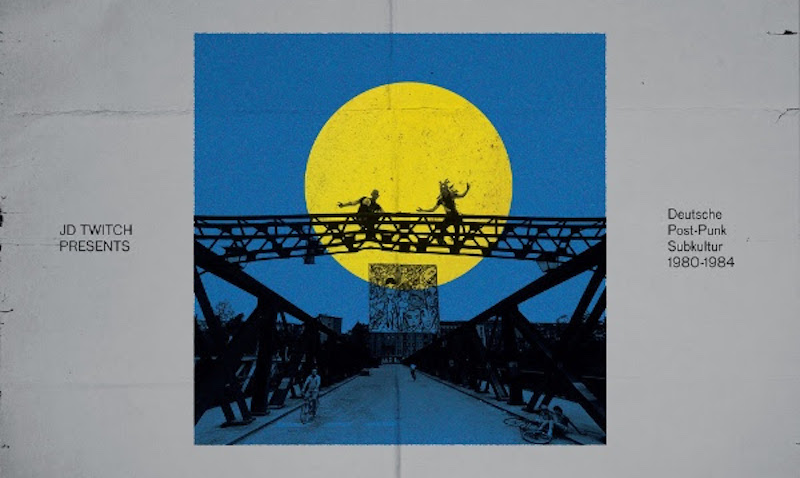 A personal selection of underground classics and rarities.
Optimo's JD Twitch has announced a new compilation called Kreaturen Der Nacht, set to be released by Strut Records in November.
Watch next: How EBM, industrial and post-punk are returning to the dance floor
The collection, which translates as 'Creatures of the Night', provides a personal insight into the comings and goings of West Germany's post-punk underground, whether centred around infamous Kreuzberg spots like SO36, or regional scenes in Düsseldorf and Hamburg.
As Twitch explains: "The compilation is not designed to tell a definitive story of what was going on in Germany in this era; it is more an arbitrary collection of records I adore from a specific era with a specific attitude that hopefully together sum up some of the musical undercurrents in Germany at that time."
Focussing on independent releases between 1980 and 1984, Kreaturen Der Nacht captures a particularly fertile period of German music history, as radical electronic artists and punk antagonists coalesced in the divided country's squats, basements and clubs.
"Although we had a small underground scene, it was very vibrant," explains Gudrun Gut of Malaria! (and Einstürzende Neubauten). "Bands like Die Haut, our first band Mania D., [and] Malaria!… we organised gigs ourselves, hung around together in a handful of clubs like Risiko or Dschungel and went to gigs at SO36."
Kreaturen Der Nacht is the latest compilation helmed by the Optimo Music co-founder and DJ, following So Low, released with The Vinyl Factory in 2016, [Cease and Desist] DIY! Cult classics from the Post-Punk era and Miracle Steps – Music From The Fourth World (1983-2017).
JD Twitch presents Kreaturen Der Nacht: Deutsche Post-Punk Subkultur 1980-1984 is released on 9th November via Strut Records. Click here to pre-order a copy and check out the artwork and tracklist below.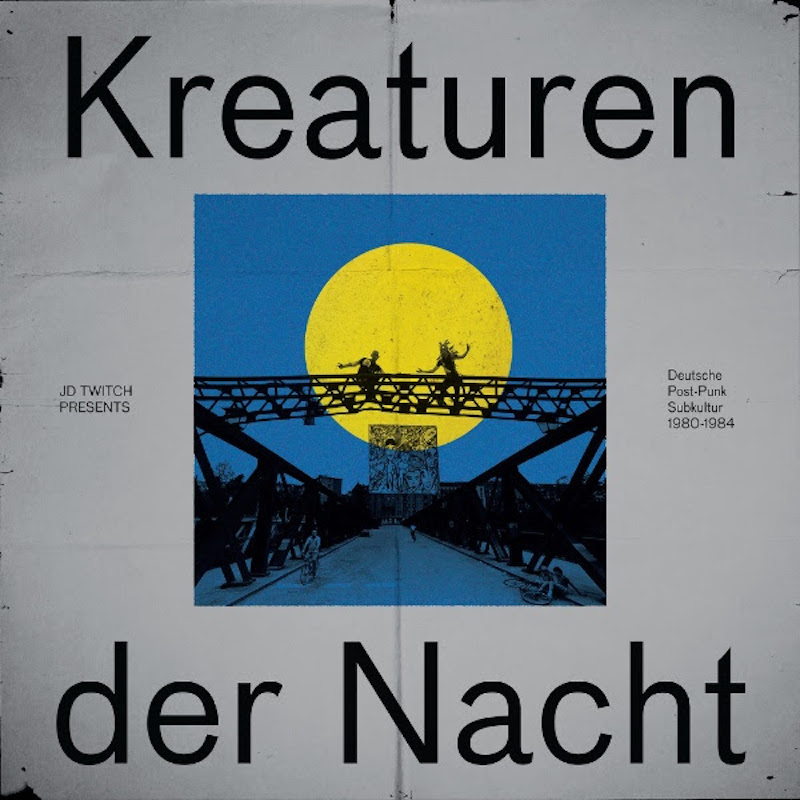 Tracklist:
1. Leben Und Arbeiten – Amanita
2. Malaria! – Your Turn To Run
3. Ausserhalb – Zeitzelle
4. Die Haut – Der Karibische Western
5. Aus Lauter Liebe – Pingelig
6. Mania D – Track 4
7. Exkurs – Fakten
8. Christiane F – Wunderbar (JD Twitch Edit)
9. Sprung Aus den Wolken – Dub Und Die
10. P1/E – Up and Above / Up and Above Dub
11. Franz Ermeier & Fritz Köstler – Öffnen Sie Mal Ihre Tasche
12. Populäre Mechanik – Scarfer Schnitt (No. 1)
13. Andreas Dorau – Fred Vom Jupiter
14. Weltklang – Veb Heimat
15. Stefan Blöser – Voyager One
16. Matthias Schuster – An Rah Robeel