Published on
January 25, 2021
Category
News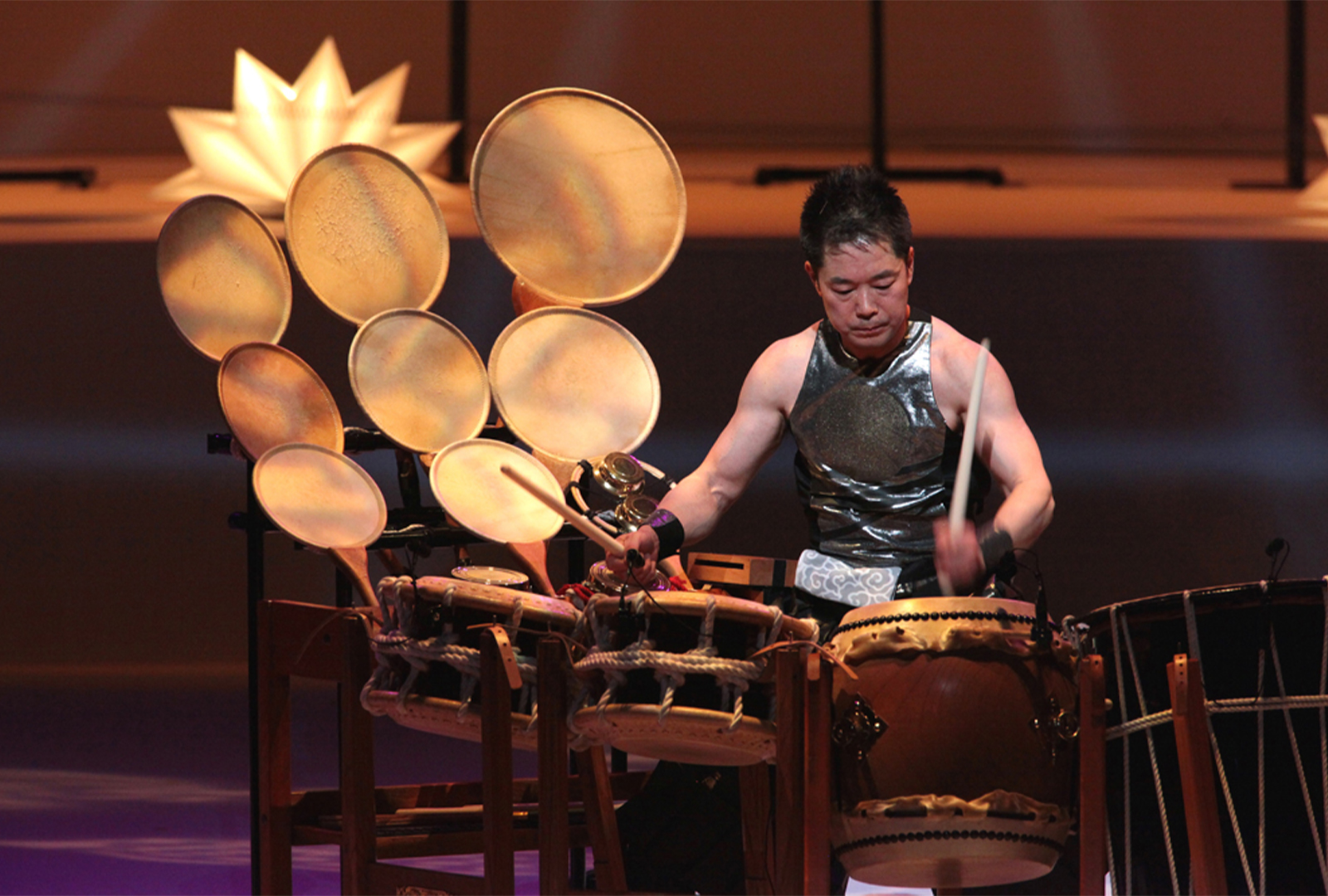 Recorded with Midori Takada, Shuichi Chino, Chi Soungja, and singers Kamur and Tenko.
Eitetsu Hayashi's album Kaze No Shisha has been reissued on vinyl, via Studio Mule.
Read more: Through the looking glass with ambient pioneer Midori Takada
Hayashi is one of Japan's most well-known maestros of the taiko drum – an instrument that has mythological origins rooted in Japanese folklore.
Hayashi recorded Kaze No Shisha in 1983, with a band including Midori Takada on marimba, cymbal and bells, Shuichi Chino on synthesizer, Chi Soungja on the Korean zither gayageum and janggu drum, and singers Kamur and Tenko, aka The Honeymoon, on vocals.
Kaze No Shisha follows the label's reissue of Japanese singer Nadja's Tsukihoshihi album, last year.
Purchase a copy of Kaze No Shisha here, and check out the artwork and tracklist below.
Tracklist:
1. Kintonun
2. Cosmos
3. Kalavinka
4. Kaze No Shisha
5. Bakuon
6. Seiten
Photo by: S.Oguma