Published on
July 10, 2017
Category
News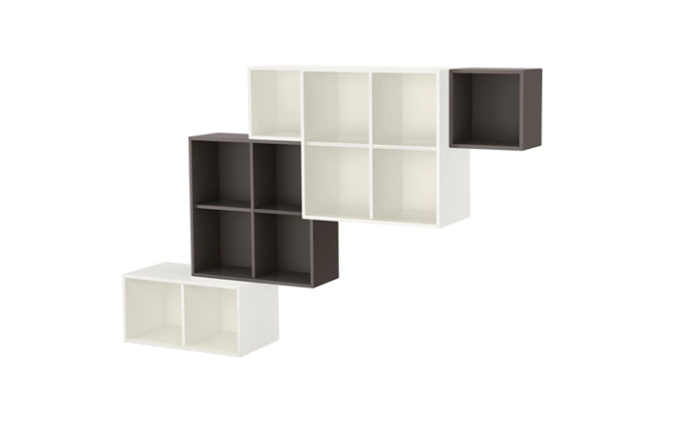 How did we miss this?!
First there was Expedit, then there was Kallax… now there's Eket? Earlier this year, IKEA rolled out a new modular storage unit, with individual boxes that can be hung, stacked or configured in any number of combinations.
Read next: 12 alternative ways to store your records
And, hallelujah, at 35x35x35 cm (roughly 13.7 inches each way), the dimensions of the standard Eket are pretty close to perfect for storing records.
Too good to be true? Here are a few warnings… The Eket cube is slightly more snug than the Kallax or Expedit, which may be a little problematic for bulkier gatefolds and box sets. Also be aware that some variants are just 25cm deep, in which case you might be better served flipping them on their side and using like a crate.
Available in the UK and more recently now in the US too, combinations of the Eket are endless, so check them out in more detail here. A standard three-cube set starts at £40.