Published on
September 7, 2018
Category
News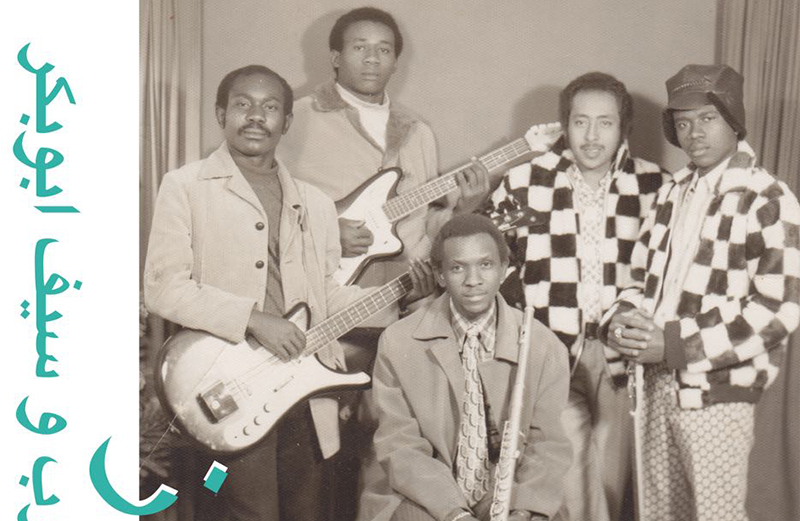 Coveted Sudanese jazz funk.
The Scorpions & Saif Abu Bakr's elusive 1980 album Jazz, Jazz, Jazz is being reissued for the first time, this November via Habibi Funk.
Read more: Habibi Funk: Tales from digging in North Africa
Jazz Jazz Jazz is described by Habibi Funk founder Jannis Stuertz as ranging from "instrumental tracks awaking memories of 1970s crime thriller soundtracks to more Sudanese-rooted tracks, a lot of them modernised versions of traditional tribal rhythms and even an excursion into Soukouss."
The album marks Habibi Funk's 9th release, and first album reissue following a series of compilations including music by Kamal Keila and Al Massrieen.
Jazz, Jazz, Jazz includes full liner notes by Stuertz, as well as a band history and interview with the group.
Pre-order a copy here ahead of its 9th November release, listen to 'Forssa Saeeda' and check out the track list below.
Tracklist:
1. Seira Music
2. Shaikan Music
3. Saat Alfarah
4. Farrah Galbi Aljadeed
5. Kaif Halo
6. Forssa Saeeda
7. Unknown
8. Azzah Music
9. Bride of Afrika feat (Osman Zeeto)
10. Hilwa ya amoora