Published on
November 26, 2018
Category
News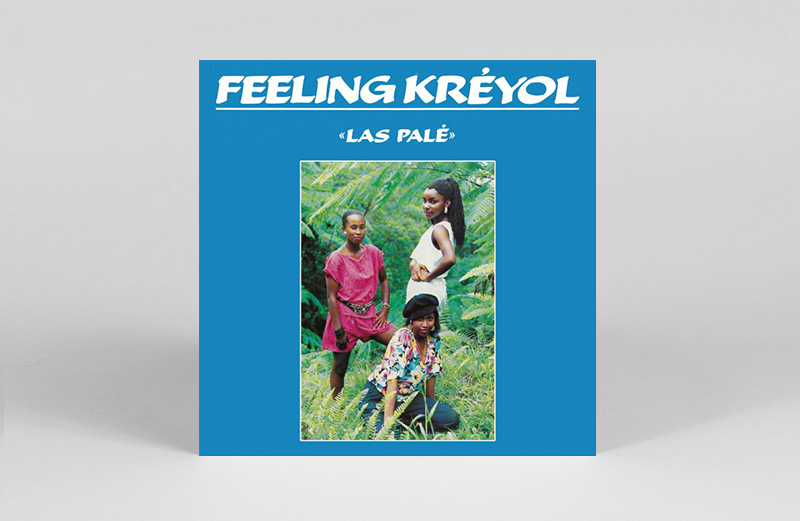 Eighties island disco meets electro funk.
Feeling Kréyol's 1980 album Las Palé is being reissued for the first time, this November via Strut Records.
Read more: Island Digging with Ruf Dug: The disco funk sound of Guadeloupe in 10 records
The 6-track LP was helmed by producer Darius Denon, who scouted three vocalists in Pointe-à-Pitre – Fabienne, Leïla and Yolande.
Denon taught them his songs, and the trio spent six weeks recording at a studio in Le Gosier.
"I gave them a couple of compositions that I had planned for my own solo album. I remember that we all got on really well; the sessions were fun," shares Denon.
"Studios were expensive and there was no cheap technology as we have now. (So, the producer ended up cutting corners with the production.) The mix was not completely finished and the voices were not synchronised right to some of the tracks."
Though its title track 'Las Palé' become moderately popular in Guadeloupe discotheques, the album failed to achieve success both domestically and abroad.
However, Las Palé has since become a cult zouk classic – remastered for this first ever reissue by The Carvery.
It follows Strut's compilation of French Caribbean label Disques Debs earlier this year.
Pre-order a copy of Las Palé here, listen to 'La Guadeloupe' and check out the track list below.
Tracklist
1. Las Palé
2. Mwen Pe Ké Pé
3. La Guadeloupe
4. Mwen Ké Rivé
5. Gadé
6. Pou Lanmou