Published on
April 6, 2018
Category
News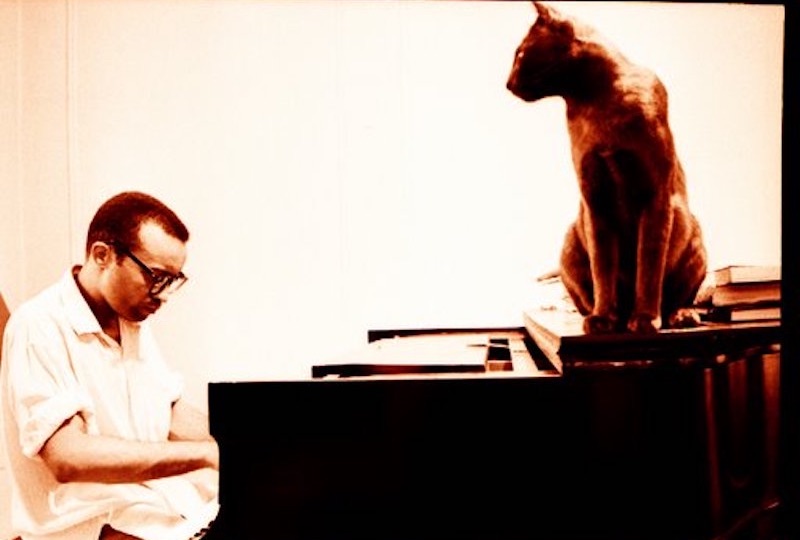 Free jazz originator and one of the great modern innovators.
Jazz pianist and poet Cecil Taylor has died, aged 89. A titan of the '60s and '70s free jazz movement, Cecil Taylor helped forge a new language for his instrument, typified by a versatile, physical and energetic style.
Deeply rhythmic, at once complex and approachable, Taylor built a career as an iridescent leader, releasing hugely influential albums like Conquistador! and Unit Structures on Blue Note in 1966, before embarking on an intensely creative period in the early '70s.
Alongside collaborators like Albert Ayler and Sunny Murray, Taylor is considered one of the pre-eminent voices in free jazz.
Performing until the end, Taylor was also a huge influence on a generation of jazz musicians, impressed by his ability to bend the form in a lyrical, often spiritual manner. As contemporary saxophone colossus Shabaka Hutchings said of Taylor's 1981 album It Is In The Brewing Luminous in a recent VF feature:
"This was the first jazz album of this style that I ever heard and it caused time to collapse. I entered a sonic world in which my regular priorities were usurped and replaced by naked surrender to an intensity that seemed to not start or end in any fixed place. This wasn't goal oriented motion, it was the harnessing of an energy source that has been in existence long before musicians used it to articulate stories and insights from the world around them."
Cecil Taylor passed away on 5th April 2018, at the age of 89.
R.I.P. Cecil Taylor (1929-2018), one of the great innovators in modern music. I had a chance to meet him when I was a student, and it was an important formative moment in my vocation. He is one of those rare figures who simply can not replaced, nor forgotten. pic.twitter.com/L5CCnZkSfg

— Ted Gioia (@tedgioia) April 6, 2018
"You know, when you see a really great artist, all time stops . . . Empires fall, but the highest achievements of empires are really what the artists create within them. Some art work transcends the dominance of empires."
– Cecil Taylor (1929–2018)#RIP… https://t.co/f6YnnU3AF0 pic.twitter.com/61xNLv5tyB

— Mark de Clive-Lowe (@MdCL) April 6, 2018
Gigantic love to Cecil Taylor <3 pic.twitter.com/sXOEWhe0Z7

— Cafe OTO (@Cafeoto) April 6, 2018