Published on
March 3, 2020
Category
News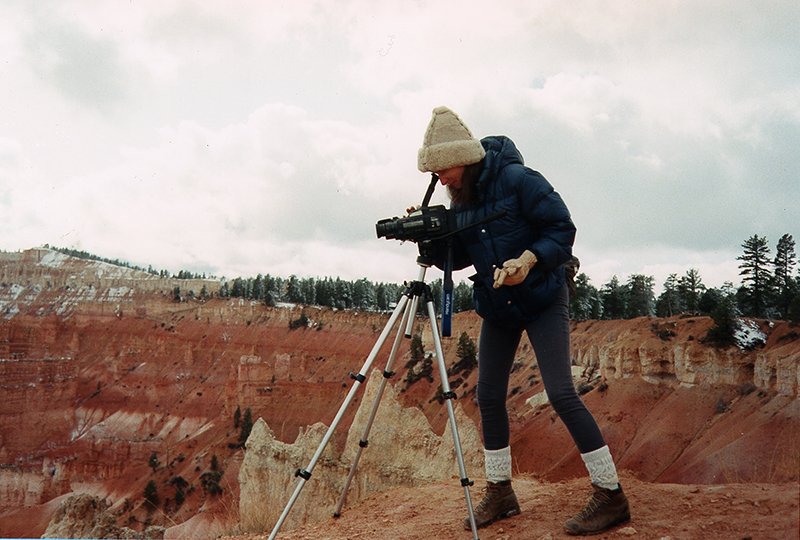 Made with an Apple II computer and field recordings of dry ice.
Electronic composer, artist, recording engineer and flautist Maggi Payne is reissuing two albums – Arctic Winds and Ahh-Ahh – this March via Aguirre.
Read more: The pioneering women of electronic music – an interactive timeline
Payne was first introduced to the flute at age 9; she later began using a tape recorder to capture the everyday sounds she encountered, slowing down and speeding up the recordings to explore new sonic landscapes.
Arctic Winds (2010) features Payne using field recordings of dry ice, space transmissions, trains, and plumbing to craft glacial drone-scapes, while Ahh-Ahh (2012) features work made between 1984 and 1987 on an Apple II computer for video artist Ed Tennenbaum's Technological Feets collective.
Speaking of her composition process Payne explains, "the music is based on location recordings, with each sound carefully selected for its potential – its slow unfolding revealing delicate intricacies."
Both records will be released on the 27th March – head here for more info on Arctic Winds, and here for Ahh-Ahh, and check out the artworks and tracklist below.
Arctic Winds
Side A
1. Fluid Dynamics
2. Distant Thunder
Side B
1. Apparent Horizon
2. Arctic Winds
Side C
1. System Test (Fire And Ice)
2. Glassy Metals
Side D
1. FIZZ
2. Surface Tension
Ahh-Ahh
Side A
1. Flights Of Fancy
2. Gamelan
3. Shimmer
4. Back To Forth
Side B
1. Ahh-Ahh (Ver 2.1)
2. Hikari