Published on
October 20, 2017
Category
News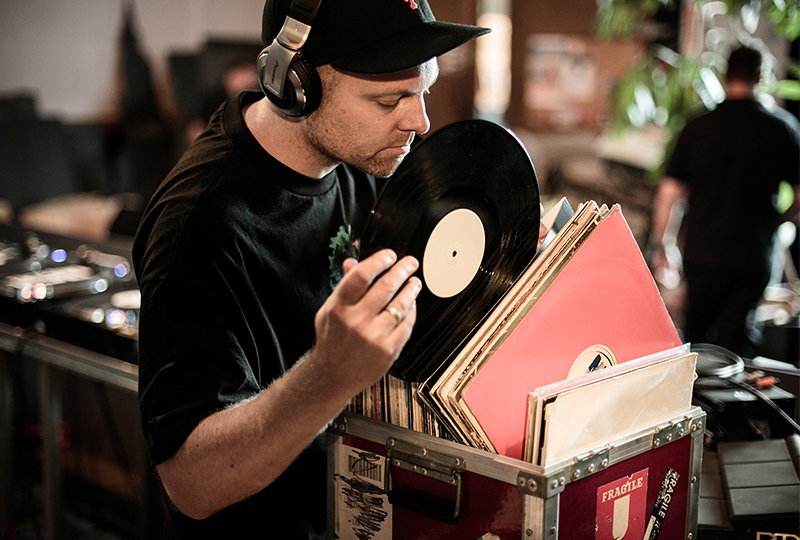 Including dubplates, new and old LPs, 45s, 12"s.
Vinyl from DJ Shadow's private collection is being sold this November, at The Second Annual DJ Shadow Storage Sale.
Read more: How DJ Shadow's Endtroducing turned forgotten vinyl into a postmodern masterpiece
Co-hosted by the producer and Los Angeles record shop Rappcats, the second instalment is a two-day event featuring "hundreds of used vinyl LPs, 45s, and 12″s culled from Shadow's private collection, limited DJ Shadow items and rarities, a collector's smorgasbord of CDs, cassettes, posters, and other oddities, strong coffee and strong conversation, and fresh, brand-new stock on both days," says Rappcats.
"This is a chance for producers, dealers, and DJ's to access seldom-seen and eclectic vinyl at affordable prices," says Shadow. "These are all records I have other copies of, and I've decided that I don't need to keep multiples. Think of it as a year-long thrift-store hunt consolidated into two days."
"I really didn't know what to expect, or if people would 'get it.' I was worried everyone would be asking, 'Why are you doing this?' Instead, it was like, 'THANK YOU for doing this!' It was such an overwhelmingly positive experience that I've been looking forward to curating the next one ever since."
Head here for more info, and check out the address and timings below.
Rappcats and DJ Shadow present:
The Second Annual DJ Shadow Storage Sale
Rappcats
5636 York Blvd
Los Angeles
4th-5th November, 12PM to 6PM