Published on
June 20, 2018
Category
News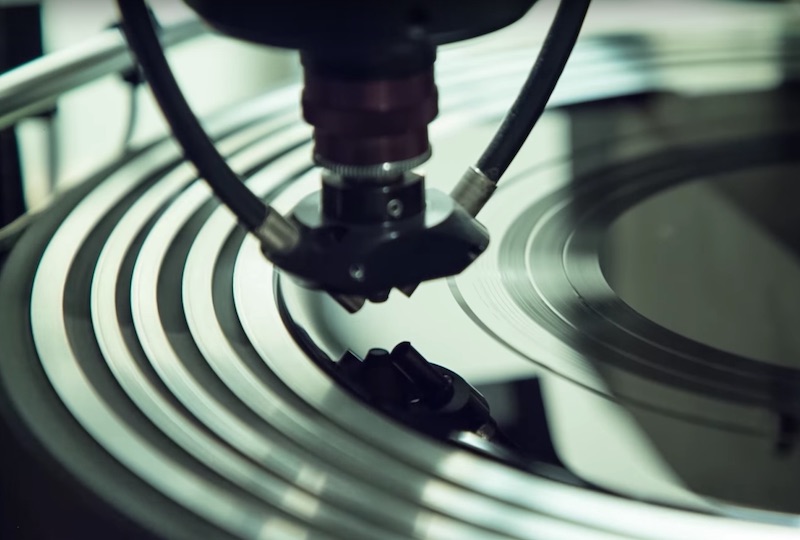 "The beautiful precision of the manufacturing process."
A cornerstone of Japan's underground music scene, DJ Nobu has released a new 7″ called 'Toyo Vinyl' which samples the sounds of Tokyo pressing plant, Toyo Kasei.
Read more: Sony to start pressing records again in Japan after 30 years
Using the sonics of the pressing machines, Nobu crafts a slice of dark and brooding techno that hints at the industrial nature of its conception, backed by three original, undoctored recordings from within the plant.
Originally released for Record Store Day 2018 in Japan, the 7″ is now available across Europe, online at Juno and at selected stores.
It is the first physical release from INDUSTRIAL JP, a project which brings musicians and film-makers into collaboration with factories and industrial facilities across Japan. As they describe, "we want viewers to experience the sensation of the beautiful precision movements of the manufacturing process combined with music."
In 2015, electronic artist patten released a hand-printed 12″ as part of The Vinyl Factory's Station To Station collaboration with the Barbican, which sampled the sounds of The VF Press, a mobile pressing plant installed in the space for the duration of the show. Find out more and watch a short clip here.
You can watch the hypnotic video for the track, shot inside Toyo Kasei, above and order your copy here.