Published on
January 8, 2019
Category
News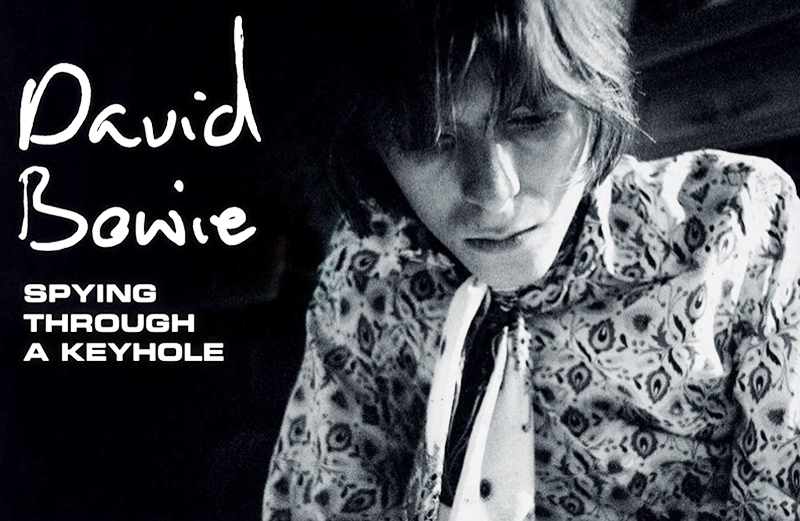 Taken from the Space Oddity era.
A new David Bowie 7″ vinyl singles box set called Spying Through a Keyhole is on the way.
Read more: 10 essential David Bowie Records
The collection includes demos and unreleased songs taken from the era when Bowie recorded Space Oddity.
Though the songs were available for a limited time via streaming platforms in December 2018, this marks their first physical offering.
Spying Through a Keyhole follows the 15xLP box set David Bowie: Loving The Alien (1983-1988) which was released late last year.
Head here for more info and check out the track list as well as press info about each song below.
Tracklist
'Mother Grey' (demo)
This mid-tempo tale of a fledgling son fleeing the nest features multi-tracked vocals, guitars and harmonica from David.
'In The Heat Of The Morning' (demo)
A well-known early Bowie song but presented here in demo form with final lyrics.
'Goodbye 3d (Threepenny) Joe' (demo)
A charming demo from 1968.
'Love All Around' (demo)
A delightful love song from whence the title of this collection came: "I see a pop tune spying through a keyhole from the other room".
'London Bye, Ta-Ta' (demo)
An early demo version of the song with completely different lyrics in a couple of the verses compared to those of the later full band versions.
'Angel, Angel, Grubby Face' (demo version 1)
The first and only previously known demo of this song.
'Angel, Angel, Grubby Face' (demo version 2)
A later version of the same song with alternative lyrics.
'Space Oddity' (demo excerpt)
The lyric and arrangement variations lend weight to the theory that this is possibly the first ever recorded demo of one of Bowie's most famous songs.
'Space Oddity' (demo – alternative lyrics) (with Hutch)
Originally conceived as a song for a duo to perform, this is the first known version to feature John 'Hutch' Hutchinson again with lyric and arrangement variations.