Published on
October 3, 2019
Category
News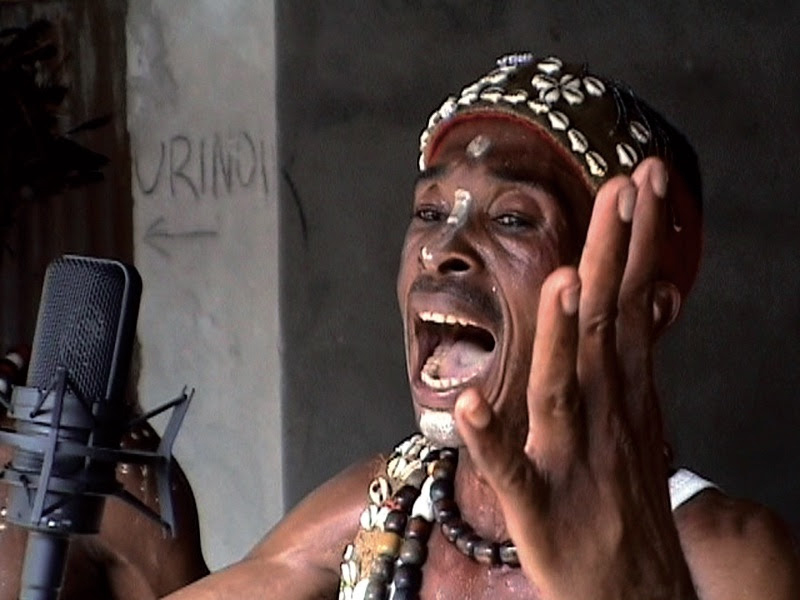 A mix of traditional Congolese likembe sounds and fast percussion.
Crammed Discs is releasing Kinshasa 1978 on vinyl this November.
Read more: Listen to this fascinating podcast on the boom in African reissues
French composer Martin Meissonier, who provides brand new reconstructions, has created the remixes from the original stereo tapes.
Bernard Treton's 1978 compilation album, titled Zaïre: Musiques Urbaines à Kinshasa, brought what would be latter dubbed congotronics to a Western audience. Kinshasa 1978,  featuring Konono N°1, Orchestre Bana Luya, Sankayi and Orchestre Bambala, comprises of previously unreleased material from Treton's 1978 recording sessions.
Many of the musicians featured had to leave the Congolese bush to settle in the city. Resorting to making their own instruments and microphones, they took to the streets with improvised speakers. The result is a mix between traditional Congolese likembe sounds and beats made with instruments built from urban rubble.
Kinshasa 1978 follows Konono No. 1's 2014 LP Congotronics, which achieved significant acclaim from the likes of Björk and Herbie Hancock, and Crammed Disc's 2017 The Congotronics Vinyl Box Set.
Head here for more info in advance of its 15th of November release, listen to 'Konono N°1 : Kin 78 One' and check out the tracklist below.
Tracklist
Side A
1. Sankayi : Il ne faut pas intervenir
2. Konono N°1 : Roots of K
Side B
1. Orchestre Bambala : Animation Kifuti
2. Orchestre Bana Luya : Animation
CD
1. Konono N°1 : Kin 78 One
2. Orchestre Bana Luya : Kin 78 Two
3. Orchestre Bambala : Kin 78 Three
4. Sankayi : Kin 78 Four