Published on
February 24, 2017
Category
News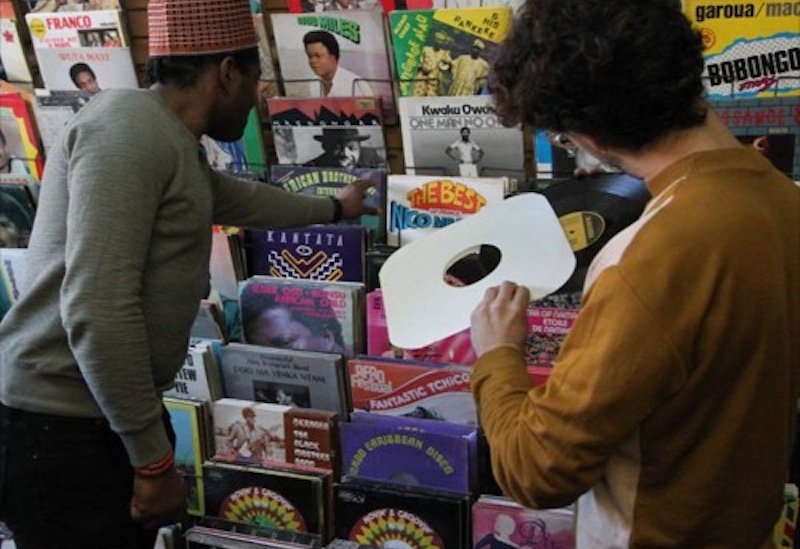 Essential listening for anyone with even a passing interest in the ethics and machinations of the reissue industry.
It's no secret that reissues from across the African continent have boomed in recent years. Labels like Strut, Soundway and Luaka Bop have done sterling work in bringing little known or hard-to-find gems into circulation once more, whether as reissues or on compilations. It's a subject we addressed in our own podcast back in 2015, when we asked whether there was an issue with reissues.
But for every good guy, there's inevitably also a few making hay by more dubious means. And what of the musicians themselves, whose music this is ultimately all about?
Produced by Morgan Greenstreet and Alejandro Van Zandt-Escobar, with Nenim Iwebuke, Afropop Worldwide has uploaded a new hour-long podcast which investigates African vinyl in the 21st century in depth to address "some of the complex and shifting dynamics of neocolonialism, cultural ownership, and audience in the African vinyl market."
Listen in below:
As well as talking to labels like Strut, and Comb & Razor, whose founder Uchenne Ikone was instrumental in co-ordinating Luaka Bop's Who Is William Onyeabor? compilation among others, the podcast hears from Nigerian label bosses like Temi Kogbe and artist Steve Black to get both sides of the story.
Perhaps most urgently, it also also traces the controversial story of PMG, the reissue label run by Markus Presch and called out by veteran Voodoo Funk collector Frank Gossner last year.