Published on
June 30, 2017
Category
News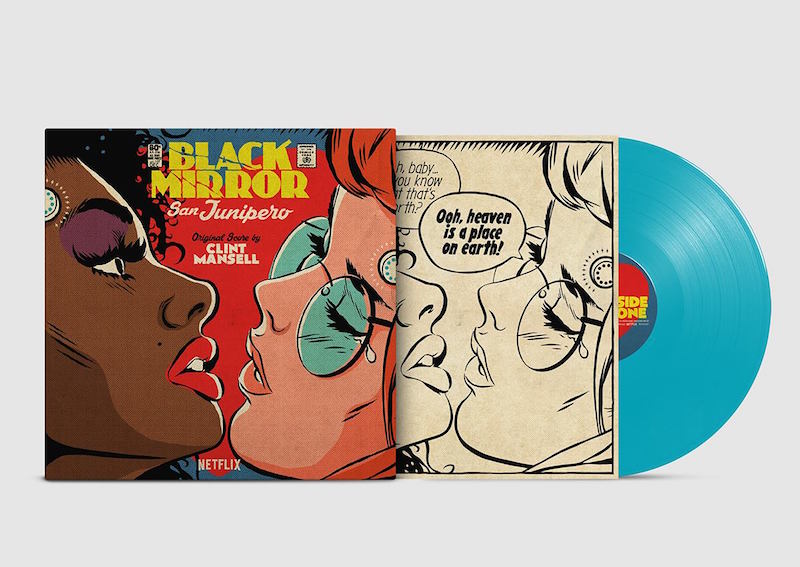 Dystopian dreams.
One of a series of episode-based Black Mirror soundtracks to be released on vinyl, Invada records have detailed the release of Clint Mansell's score to the 'San Junipero' episode of the hit dystopian series.
Read next: The 20 best soundtracks of 2016
Released in conjunction with Lakeshore Records, the score played a crucial role in the episode, set in a retro-futuristic 1987 seaside town where a love affair between two young women seems to warp space and time.
Announcing the news on Facebook, Invada describe the score as "a melancholic and nostalgic synth-orchestral ambience, which transcends the '80s setting of the show, interweaving forlorn strings, static-tinged electronica and beautifully washing orchestral pieces alike."
The soundtrack will be released in two variants – a turquoise coloured vinyl and a picture disc – mirroring the comic book pop art sleeve design by Brazilian artist Butcher Billy.
Released on 14th July, you can pre-order your copy here and see more pictures of the release below.
Earlier this week, Invada also detailed their forthcoming Stranger Things box set.