Published on
October 3, 2019
Category
News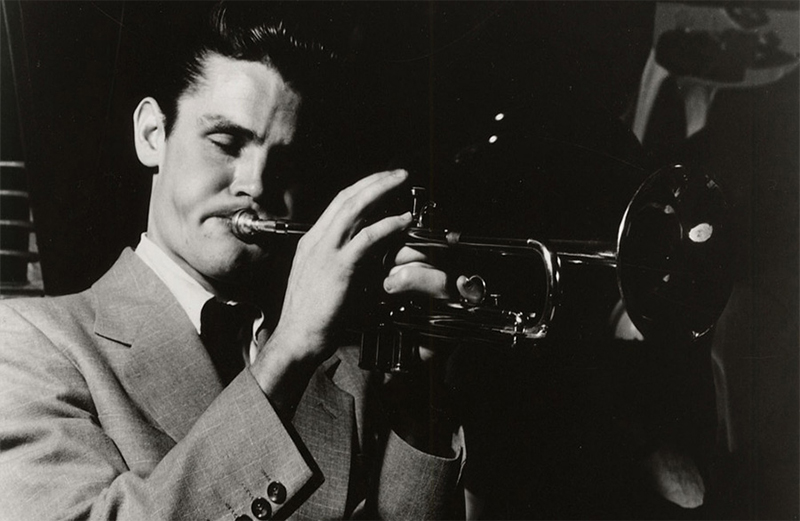 Featuring a bonus record with outtakes and alternate cuts.
Legendary jazz musician Chet Baker's Riverside Records albums are being reissued in a new box set this November via Craft Records.
Listen next: Journey through iconic trumpeter Chet Baker's music
After leaving the army in 1951, Baker moved to LA and began his music career. In 1952, he released 'My Funny Valentine', which saw Baker achieve mainstream success.
A mainstay of the West Coast jazz scene during the '50s and '60s, Baker went on to release albums with Pacific Jazz and Contemporary Records. During the course of his career he produced over 150 solo and live albums.
The Legendary Riverside Albums includes (Chet Baker Sing) It Could Happen To You, Chet Baker In New York, Chet, and Chet Baker Plays The Best Of Lerner And Loewe. It also features a bonus LP with choice outtakes and alternates from Baker's Riverside sessions, a photo booklet and liner notes by jazz historian Dough Ramsey.
Head here for more info ahead of its 15th of November release and check out the tracklist below.
Tracklist:
Chet Baker Sings – It Could Happen to you
Side A
1. Do It The Hard Way
2. I'm Old Fashioned
3. You're Driving Me Crazy
4. My Heart Stood Still
Side B
1. The More I See You
2. Everything Happens to Me
3. Dancing on the Ceiling
4. How Long Has This Been Going On?
5. Old Devil Moon
In New York
Side A
1. Fair Weather
2. Polka Dots and Moonbeams
3. Hotel 49
Side B
1. Solar
2. Blue Thoughts
3. When Lights Are Low
Chet
Side A
1. Alone Together
2. How High the Moon
3. It Never Entered My Mind
4. 'Tis Autumn
Side B
1. If You Could See Me Now
2. September Song
3. You'd Be So Nice to Come Home To
4. Time on My Hands
5. You and the Night and the Music
Chet Baker Plays The Best Of Lerner And Loewe
Side A
1. I've Grown Accustomed to your Face
2. I Could Have Danced All Night
3. The Heather on the Hill
4. On the Street Where You Live
Side B
1. Almost Like Being in Love
2. Thank Heaven for Little Girls
3. I Talk to the Trees
4. Show Me
Bonus LP: Outtakes and Alternates
Side A
1. While My Lady Sleeps (Take 10)
2. You Make Me Feel So Young (Take 5)
3. The More I See You (Take 8, Alternate)
4. Everything Happens to Me (Take 2, Alternate)
Side B
1. Soft Winds
2. Early Morning Mood