Published on
November 29, 2018
Category
Features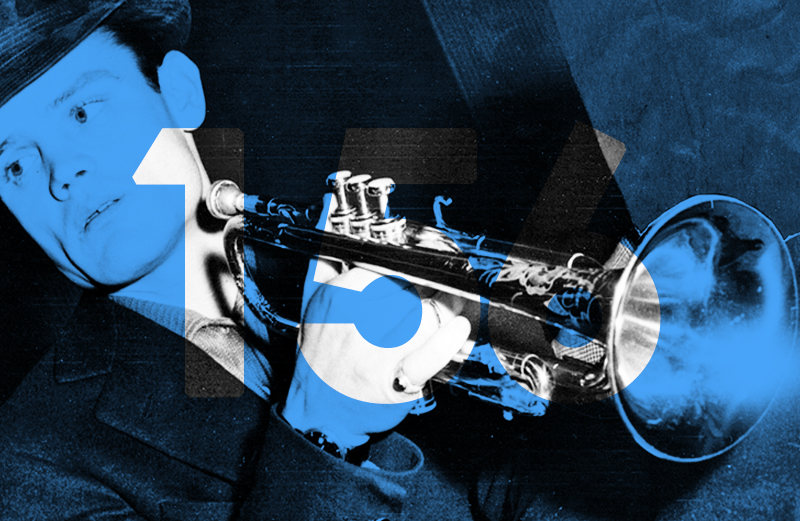 A California cool jazz progenitor.
American jazz trumpeter and vocalist Chet Baker first came to fame in 1952, when he released 'My Funny Valentine' – a track which became one of his biggest successes.
Though Baker's looks caught the attention of Hollywood around the same time, he repeatedly shunned the cinematic limelight in favour of life as a touring musician.
Baker then became a figurehead of the West Coast's maxing and relaxing, cool jazz scene during the fifties and sixties – releasing albums on Pacific Jazz and Contemporary Records – the West Coast's answer to Blue Note.
Despite battling drug addiction from his early 20s, and frequent imprisonment as a result, during the course of his career Baker released over 150 solo and live albums, and dozens more as a sideman.
To take on the wildly prolific canon of Chet Baker is Tel Aviv producer and Disco Halal founder Moscoman.
Listen to the mix above, find out why Moscoman chose Baker, and check out the track list below.
"For someone without jazz music experience, discovering Chet was a bit like discovering umami. I know about food and love to eat, but didn't understand the intricacies of how it made me feel so good. Chet Baker is the best gateway to jazz music, he was cool, he was real and everyone respected him. Chet knew what's up!"
---
Tracklist
1. Chet Baker – Time After Time
2. Chet Baker – Glad I Met Pat 
3. Chet Baker – Come Rain Or Come Shine
4. Chet Baker – Polka Dots and Moonbeams
5. Chet Baker – Alone Together
6. Chet Baker – The Song Is You 
7. Chet Baker – Waltz For Berlin 
8. Chet Baker – I Fall In Love Too Easily
9. Chet Baker – You Don't Know What Love Is
10. Chet Baker – Line For Lyons
11. Chet Baker – How Deep Is The Ocean
12. Chet Baker – I Get Along Without You Very Well
13. Chet Baker – My Funny Valentine
14. Chet Baker – Indian Summer
15. Chet Baker – Shifting Down
16. Chet Baker – Rue Gregoire Du Tour
17. Chet Baker – Lament For Thelonious 
18. Chet Baker – Dolphin Dance
19. Chet Baker – It's Always You
20. Chet Baker – Almost Blue
21. Chet Baker – The Thrill Is Gone 
---
Moscoman's remix of Greece 2000's Three Drives On A Vinyl is out 7th December.