Published on
October 3, 2018
Category
Exhibitions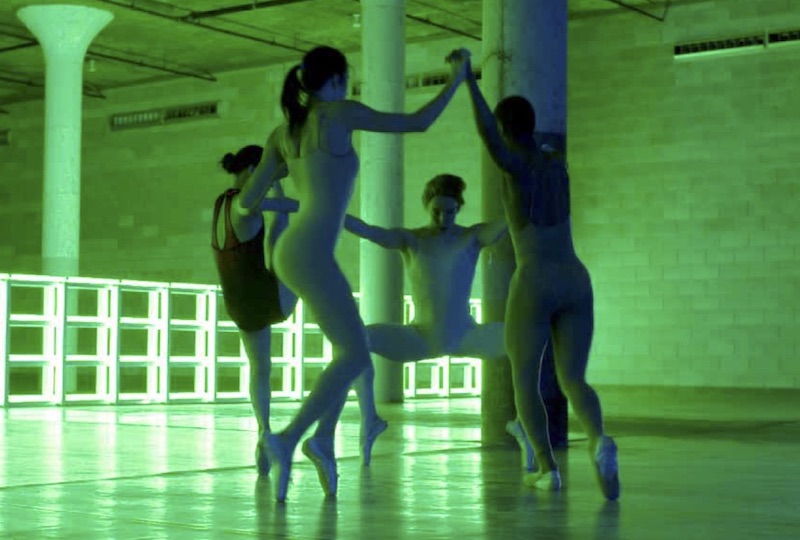 30 guestlist spots up for grabs.
Dancer and performance artist Cecilia Bengolea will preview her new The Store X The Vinyl Factory commission this week, joined by special guests Craig Black Eagle and Erika Miyauchi.
Featuring a new soundtrack by dancehall deconstructionists Equiknoxx, the performance follows shows at Volcano Extravaganza and Palais De Tokyo earlier this year, and continues Bengolea's fascination with the cultural and physical tradition of dancehall, which she explored alongside Jeremy Deller in 2016's Bom Bom's Dream at The Infinite Mix.
We're giving 30 VF readers the opportunity to see the show in person at The Store X, 180 The Strand on Thursday 4th October. Allocate on a first-come-first-served basis, please fill in your details below. Every successful name will also receive a +1 for the event. UPDATE: The guestlist is now closed.
The performance coincides with the opening of Strange Days: Memories of the Future, the 21-artist video and film installation, co-presented by NYC's New Museum and The Store X in partnership with The Vinyl Factory.
By signing up, you are also agreeing to receive the VF newsletter, which you can leave at any time by clicking 'Unsubscribe' on any email.