Published on
April 15, 2019
Category
News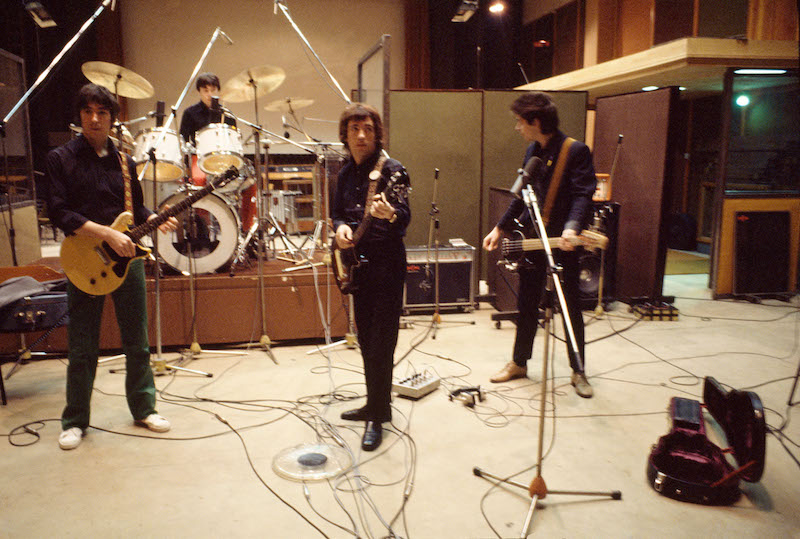 With previously unreleased images and extended liner notes.
Two Buzzcocks albums are being reissued in new 40th anniversary editions, this June via Domino Recordings.
Read more: An introduction to Martin Hannett in 10 records
A Different Kind Of Tension was the group's third studio album, recorded at Eden Studio in West London and originally released in September 1979.
Singles Going Steady was a U.S. compilation release featuring the group's UK singles and B-sides, originally released in November 1981.
They follow reissues of the group's first two studio albums – Another Music In A Different Kitchen and Love Bites – in January.
A Different Kind Of Tension will be available on deluxe yellow LP and standard black variants, while Singles Going Steady will be available on deluxe purple LP.
Pre-order the albums here ahead of their June 14th release, listen to 'Love You More' and check out the tracklists below.
A Different Kind Of Tension
1. Paradise
2. Sitting Round At Home
3. You Say You Don't Love Me
4. You Know You Can't Help It
5. Mad Mad Judy
6. Raison D'etre
7. I Don't Know What To Do With My Life
8. Money
9. Hollow Inside
10. A Different Kind Of Tension
11. I Believe
12. Radio Nine
Singles Going Steady
1. Orgasm Addict
2. What Do I Get?
3. I Don't Mind
4. Love You More
5. Ever Fallen In Love (With Someone You Shouldn't've)
6. Promises
7. Everybody's Happy Nowadays
8. Harmony In My Head
9. What Ever Happened To?
10. Oh Shit!
11. Autonomy
12. Noise Annoys
13. Just Lust
14. Lipstick
15. Why Can't I Touch It?
16. Something's Gone Wrong Again
---
Photo by Jill Furmanovsky.