Published on
October 31, 2018
Category
News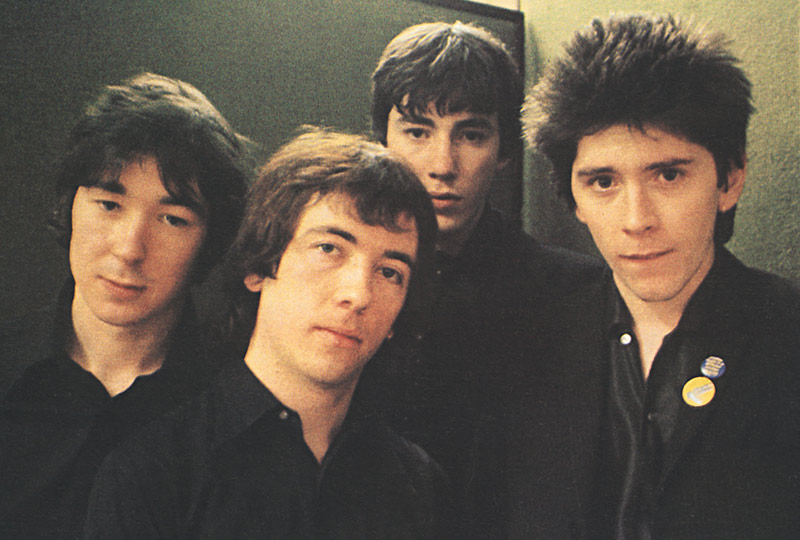 Two seminal records from punk's finest.
Buzzcocks are releasing their first two albums –  Another Music In A Different Kitchen and Love Bites – in new 40th anniversary vinyl editions, this January via Domino.
The band recorded their debut Another Music In A Different Kitchen at Olympic Studios in London from Decemember 1977 to January 1978.
Six months later, they returned to Olympic Studios to lay down their second album, Love Bites which features their most successful track, 'Ever Fallen In Love (With Someone)'.
Both albums have been remastered from the original tapes, with replica artwork designed by Malcolm Garrett and 8-page booklets containing previously unreleased photos and liner notes by journalist Jon Savage.
Each release includes a replica Buzzcocks' carrier bag; A Different Kind Of Tension comes on silver LP, and Love Bites will be available on white LP.
Pre-order a copy of the albums here ahead of their 25th January release, listen to 'E.S.P.' and check out the track lists below.
Tracklists
Another Music In A Different Kitchen
1. Fast Cars
2. No Reply
3. You Tear Me Up
4. Get On Our Own
5. Love Battery
6. Sixteen
7. I Don't Mind
8. Fiction Romance
9. Autonomy
10. I Need
11. Moving Away From The Pulse Beat
Love Bites
1. Real World
2. Ever Fallen In Love (With Someone You Shouldn't've)
3. Operators Manual
4. Nostalgia
5. Just Lust
6. Sixteen Again
7. Walking Distance
8. Love Is Lies
9. Nothing Left
10. E.S.P.
11. Late For The Train