Published on
April 5, 2019
Category
News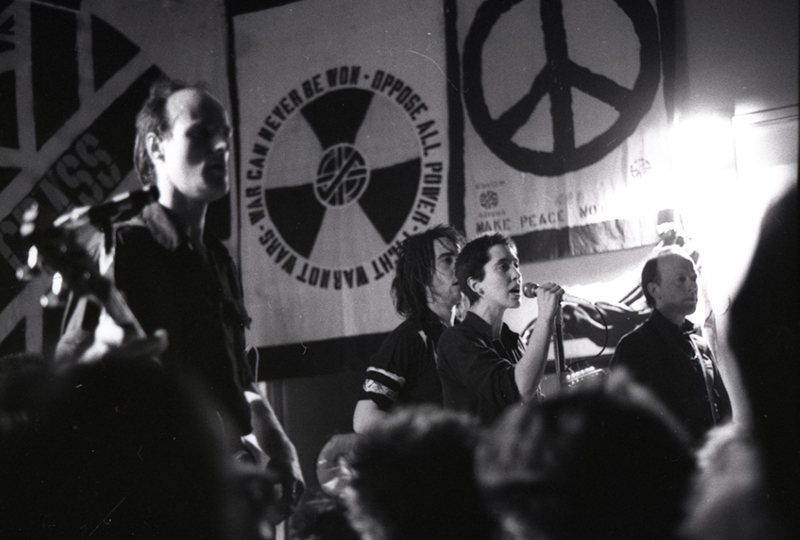 "No authority but yourself."
Anarcho-punks Crass are reissuing their six studio albums as well as a singles compilation on vinyl, via One Little Indian on behalf of Crass Records.
Read more: We Don't Need No Fascist Groove Thang: 10 protest songs that stood up to the state
Active between the '70s and '80s, Crass promoting anarchism as well as causes including animal rights, feminism, anti-fascism, and environmentalism.
All of the LPs have been remastered from their original tapes by Alex Gordon and Penny Rimbaud at Abbey Road Studios, for these new reissues.
Three albums – Stations Of The Crass, Feeding Of The Five Thousand (The Second Sitting), and singles compilation Best Before 1984 – will be released 17th May.
The following four – Yes Sir I Will, Penis Envy, Ten Notes On A Summer's Day, Christ The Album – will be released 14th June.
Pre-order a copy here, and watch the first episode of a new documentary series about Crass below, featuring lead singer Penny Rimbaud.