Published on
February 21, 2017
Category
Features
Protest songs are only as confrontational as the events and individuals they oppose. In an age where Trump-style populism is infecting political discourse, Dorian Lynskey remembers ten songs that went further to challenge totalitarians and autocrats across the world.
Donald Trump is not a dictator but he thinks like one. With his admiration for strongmen like Putin and Erdogan and his contempt for democratic institutions such as the free press, independent judiciary and the right to peaceful protest, he is instinctively closer to fascism than any previous occupant of the White House. Accustomed to having complete control over employees and Apprentice contestants, he is clearly enraged by the constraints that are essential to a functioning democracy and if he can bend or break them, then he will. He invokes the will of the people (I want to say volk) only in order to justify his gut desire for unlimited power. In short, he's exactly the kind of man the Constitution was designed to save America from.
In the same way that the rise of Trump revokes Godwin's Law, the axiom that says the first person who compares a political opponent to Hitler has lost the argument, it redefines the parameters of hyperbole for songwriters. You might argue that describing Nixon, Reagan or either Bush as fascists was too much but Trump himself is too much. We've seen people like him take charge of more vulnerable countries and poison them to the core, so comparisons to these national nightmares are not irrelevant. When the opposition movement is calling itself "the Resistance", when Russian-born journalists are sharing lessons they learnt from dealing with Putin, when decades-old dystopian warnings like Nineteen Eighty-Four and It Can't Happen Here are bestsellers again, it's time to look beyond the standard protest songs and consider more extreme scenarios. Here are ten songs about totalitarians, autocrats and fascists, and the people who resisted them.
---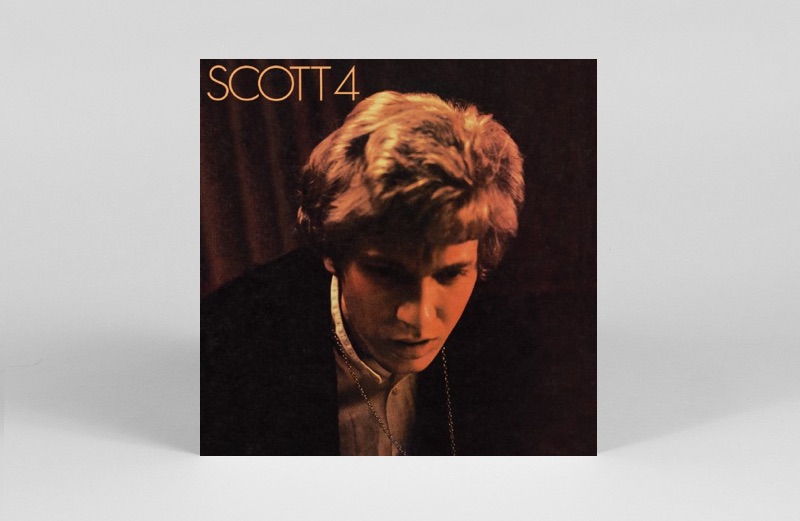 Scott Walker
'The Old Man's Back Again (Dedicated to the Neo-Stalinist Regime)' from Scott 4
(Philips, 1969)
Scott Walker didn't usually write topical songs but he made an exception for the violent, Soviet-led invasion of Czechoslovakia to oust reformist leader Alexander Dubček in 1968. Soviet premier Leonid Brezhnev's new wave of repression felt like a throwback to Stalin, so Walker spliced realistic vignettes with nightmarish visions of Stalin as a kind of evil ghost, returning to fall across Eastern Europe like a shadow. Walker's later songs about dictatorships, 'The Electrician' and 'Clara', used dissonant music to mirror the horror of their subject matter but 'The Old Man's Back Again' is ominously beautiful, with its strolling bassline, cinematic strings and swelling choir. The unwieldy parenthetical reveals Walker's desire to ensure nobody misunderstood the message.
---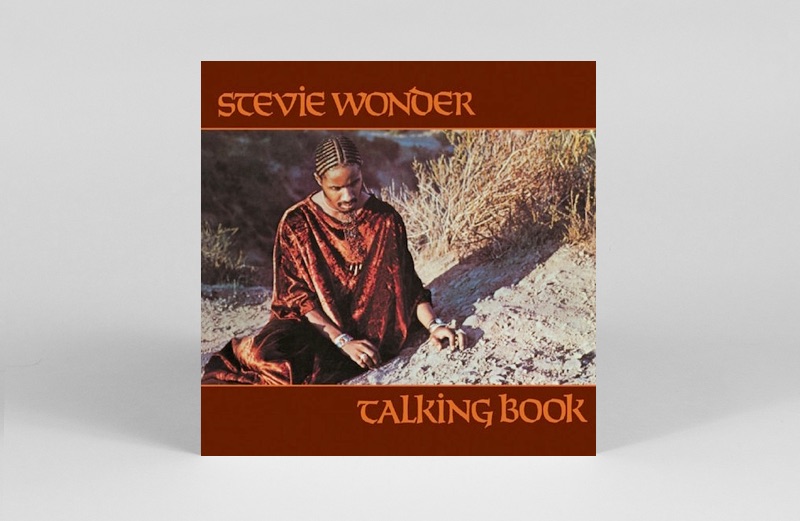 Stevie Wonder
'Big Brother' from Talking Book
(Tamla Motown, 1972)
The lyrical ferocity of Wonder's anti-Nixon songs (cf 'You Haven't Done Nothin'') is underrated. This deceptively sunny folk-soul groove imagines Tricky Dick as half Orwellian tyrant, half conman, promising "I'll change if you vote me in as the President of your soul." Released during Nixon's reelection campaign, before the Watergate break-in, the last lines are uncannily prescient: "I don't even have to do nothing to you/You'll cause your own country to fall."
---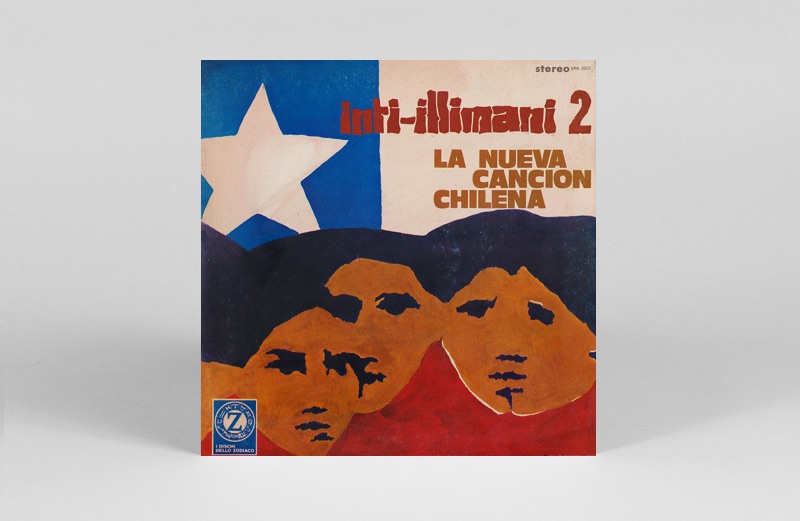 Inti-Illimani
'!El pueblo unido, jamás será vencido! (The People United Can Never Be Defeated)' from Inti-Illimani 2 – La Nueva Cancion Chilena
(I Dischi Dello Zodiaco, 1974)
The musicians of Chile's Nueva Cancion movement were loyal supporters of President Salvador Allende's embattled socialist government. When composer Sergio Ortega and the group Quilapayún wrote this song in June 1973, Allende was still hanging on despite mounting opposition from powerful right-wing forces. But that September, General Pinochet led a military coup that claimed the lives of hundreds, including Allende and Nueva Cancion star Victor Jara. Jara's friends Inti-Illimani were lucky because they were touring Europe at the time. Scared to go home, they began a 15-year exile which they sardonically called "the longest tour in history". Their stirring version turned the song into an anthem of resistance, later adapted by artists such as Charlie Haden, Anti-Flag and Big Sean as well as protesters around the world. A song rewritten by history.
---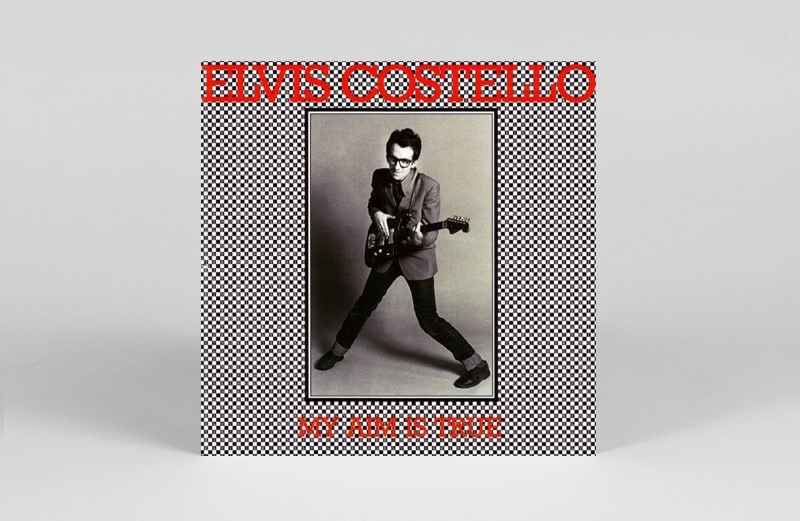 Elvis Costello
'Less Than Zero' from My Aim Is True
(Stiff Records, 1977)
Once skinheads began to infiltrate the punk scene, anti-fascist songs became commonplace but Elvis Costello took the long view on 'Less Than Zero'. Outraged by seeing the unrepentant 1930s brownshirt Oswald Mosley interviewed on the BBC, he wrote what he called "more of a slandering fantasy than a reasoned argument", its reggae influence an implicit rebuke to Mosley's white supremacism. Costello's preoccupation with fascism past and present soon reared its ahead again on Goon Squad and Night Rally: "You think they're so dumb, you think they're so funny/Wait until they've got you running to the night rally."
---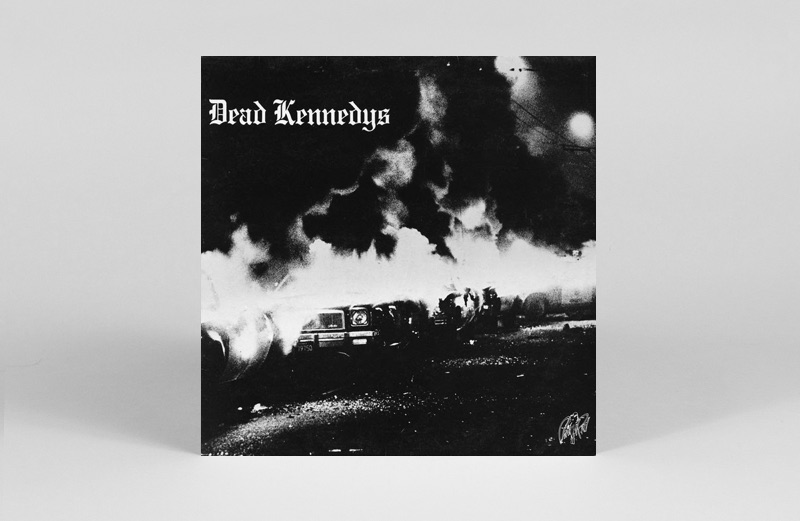 The Dead Kennedys
'California Über Alles' from Fresh Fruit For Rotting Vegetables
(Cherry Red, 1979)
Jello Biafra sensed America's latent appetite for fascism but identified the wrong vessel in the form of California Governor Jerry Brown, the hip, charismatic, staunchly liberal Democrat whom Biafra hyperbolically described as "Big Bro' on a white horse". Two years later, the band's anti-Reagan sequel 'We've Got a Bigger Problem Now' admitted that he'd had his eye on the wrong man, and the Disposable Heroes of Hiphoprisy's 1992 cover version retooled it for Republican Governor Pete Wilson. But Biafra and his friend John Greenway's frenetic satire of a New Age dictatorship is so viciously funny, with its "suede/denim secret police" and "organic poison gas", that it endures regardless. Hysterical in both senses of the word.
---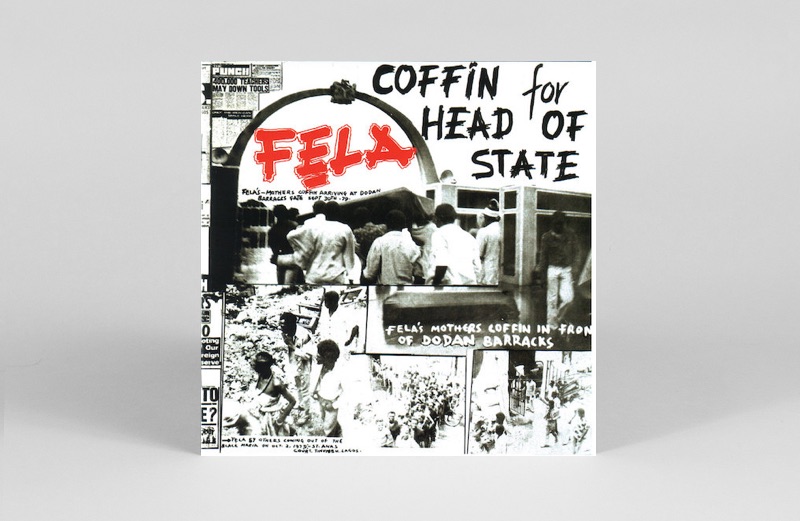 Fela Kuti & Africa 70
'Coffin for Head of State' from Coffin for Head of State
(Kalakuta Records, 1981)
Nigeria's government in the 1970s wasn't a dictatorship but it wasn't reluctant to use state violence to crush dissent. Fela's mischievous provocations, including musical critiques like 'Zombie' and 'Expensive Shit', enraged President Obasanjo and his troops. In February 1977, hundreds of soldiers ransacked Fela's compound, the Kalakuta Republic, beating and raping the residents and burning the buildings. One victim was Fela's mother, who was thrown off a balcony and later died of her injuries. An extraordinary 22-minute journey through rage, grief, pride and rebellion, 'Coffin for Head of State' refers to Fela delivering a life-size replica of his mother's coffin to Obasanjo's official residence. In trying to silence Fela, the authorities had only made him bolder.
---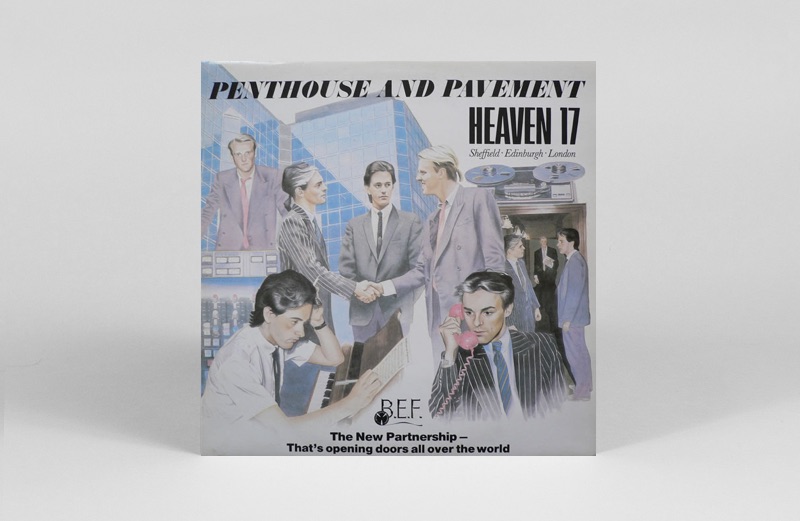 Heaven 17
'(We Don't Need This) Fascist Groove Thang' from Penthouse and Pavement
(Virgin, 1981)
Having just left the Human League, Heaven 17's Martyn Ware wanted to beat his ex-bandmate Phil Oakey to the punch with a giant hit. Unfortunately, Radio 1 declined to play a record that labelled President Reagan "a fascist god in motion", however appealing its mechanised James Brownisms may have been. A heroically strange record on every level.
---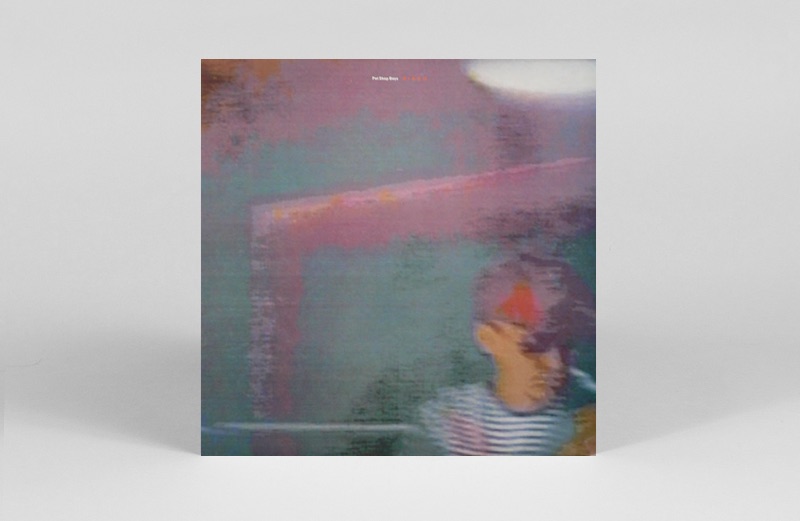 Pet Shop Boys
'In the Night' from Disco
(Parlophone, 1985)
A keen student of history, Neil Tennant is unusually interested in the psychology of totalitarianism. On the recent Pet Shop Boys song 'The Dictator Decides', he got inside the head of a reluctant hereditary tyrant who feels like a prisoner of his own regime. Three decades earlier, he considered the moral plight of those who live under dictatorships, specifically the Zazous, a youth cult that emerged in wartime France. The Nazi occupiers considered these jazz-loving existentialists degenerate while the Resistance thought them criminally apathetic: "There's a thin line between love and crime and collaboration." The title has a sinister double meaning, with the night as the setting for both hedonistic escapism and a knock on the door from the secret police. Set to dystopian electro, it's a stunning blend of empathy and menace.
---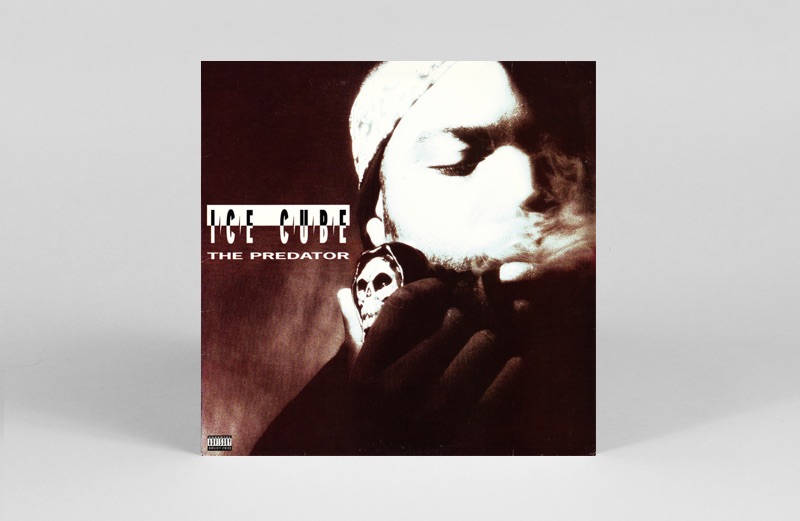 Ice Cube
'When Will They Shoot?' from The Predator
(Priority Records, 1992)
1992 was the year that David Duke, former Grand Wizard of the Ku Klux Klan, ran for President in the Republican primaries and LA residents rioted after the acquittal of the four LAPD officers who were filmed beating Rodney King. The angriest man in hip-hop kicked off his third album The Predator with a jaw-dropping, fist-swinging assault on Duke ("Now the KKK wear three-piece suits"), the police, his critics and America itself: "To us, Uncle Sam is Hitler without an oven." DJ Pooh's production swings like a wrecking ball.
---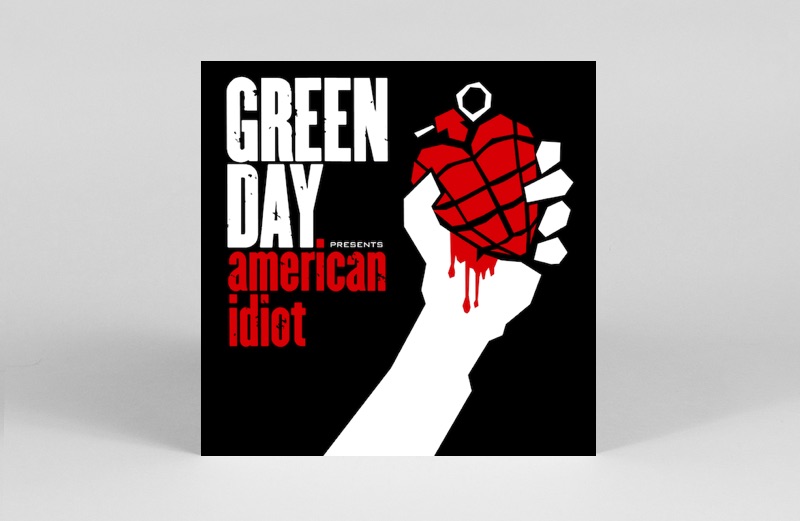 Green Day
'Holiday' from American Idiot
(Reprise Records, 2004)
Trump's contempt for democratic norms manages to make even George W. Bush look reasonable but after the deceitful fiasco of the Iraq war, Bush felt like a new low for the presidency. Fusing their roots in Berkeley's politically militant punk scene with arena-sized ambition, Green Day made American Idiot, a blockbuster concept album about a country gone awry. In the context of a Grammy-winning, sextuple-platinum album, Holiday's ferocity is breathtaking: "Sieg heil to the President Gasman/Bombs away is your punishment/Pulverise the Eiffel Towers/Who criticise your government/Bang bang goes the broken glass and/Kill all the fags that don't agree." In 2017 it sounds grimly relevant again.