Published on
December 30, 2019
Category
News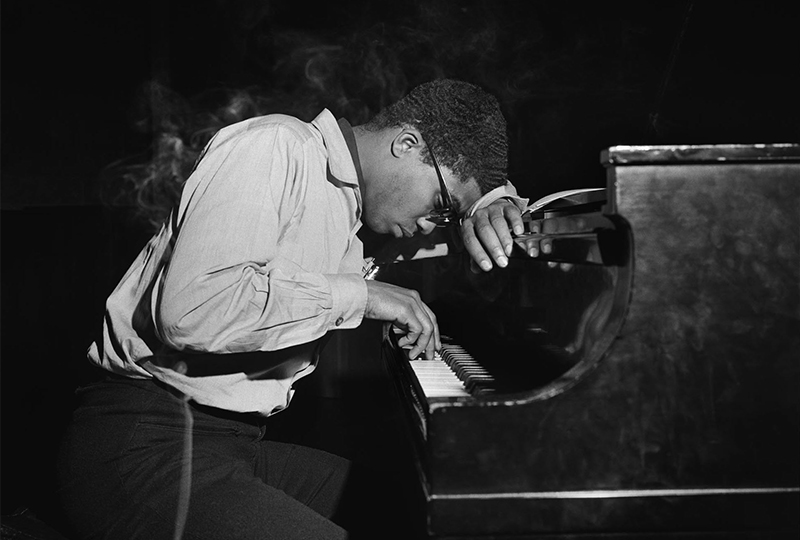 With records by Herbie Hancock, Chet Baker, Joe Henderson and more.
Blue Note has announced the reissue of 24 classic and udner-the-radar albums from its extensive archives over the course of 2020.
Read more: Blue Note changed my life: 16 artists pick their favourite Blue Note records of all time
A continuation of the label's Tone Poet Audiophile Vinyl Reissue Series launched in 2019 to mark Blue Note's 80th anniversary, reissues slated for release in 2020 include Duke Ellington's Money Jungle, recorded with Charles Minugs and Max Roach, Herbie Hancock's My Point Of View and Duke Pearson's Latin-influenced The Phantom.
The first two reissues will be Hank Mobley's 1957 Poppin'  and Stanley Turrentine's 1961 Comin' Your Way in January, with two albums set to follow each month throughout the year.
Head here for more info, check out the full list of reissues below.
January 24
Hank Mobley – Poppin' (1957)
Stanley Turrentine – Comin' Your Way (1961)
February 28
Chet Baker – Chet Baker Sings (1954-56)
Grant Green – Nigeria (1962)
March 27
Duke Ellington – Money Jungle (1962)
Herbie Hancock – The Prisoner (1969)
April 24
Lee Morgan – The Cooker (1957)
Dr. Lonnie Smith – All In My Mind (2017)
May 22
Stanley Turrentine – That's Where It's At (1962)
Joe Henderson – The State of the Tenor: Live at the Village Vanguard, Volume 1 (1985)
June 26
Bobby Hutcherson – The Kicker (1963)
Jackie McLean – It's Time (1964)
July 24
Horace Silver – Further Explorations (1958)
Jimmy Smith – Prayer Meetin' (1963)
August 28
Herbie Hancock – My Point of View (1963)
Duke Pearson – The Phantom (1968)
September 25
Art Blakey & The Jazz Messengers – Roots & Herbs (1961)
Bobby Hutcherson – Oblique (Blue Note, 1967)
October 23
Tina Brooks – The Waiting Game (1961)
McCoy Tyner – Tender Moments (1967)
November 20
Donald Byrd – Byrd In Flight (1960)
Lee Morgan – The Rajah (1966)
December 11
Paul Chambers – Bass On Top (1957)
John Scofield & Pat Metheny – I Can See Your House From Here (1993)
Photos by: Francis Wolff © Mosaic Images