Published on
March 14, 2019
Category
News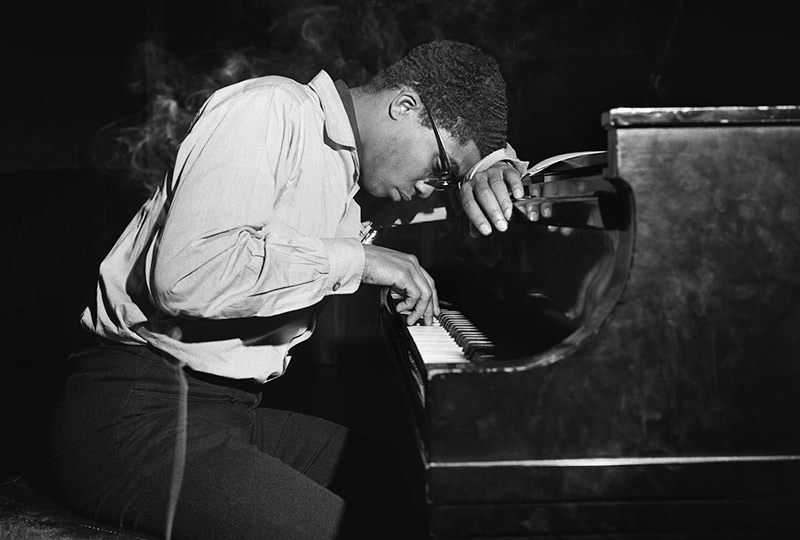 With records by Herbie Hancock, Freddie Hubbard, Joe Henderson and more.
Iconic jazz imprint Blue Note is launching a new, year-long reissue series called Blue Note 80 this Spring.
Read more: Blue Note changed my life: 16 artists pick their favourite Blue Note records of all time
Curated by Don Was and Cem Kurosman, from May 2019 through April 2020 three records will be reissued each month.
Each trio is grouped by the following themes: Blue Note Debuts, Blue Grooves, Great Reid Miles Covers, Blue Note Live, and Blue Note Drummer Leaders.
Blue Note 80 is part of the label's eightieth anniversary celebrations, which also includes a documentary film called Blue Note Records: Beyond The Notes, box sets and prints.
The first three reissues will be Herbie Hancock's Takin' Off, Dexter Gordon's Doin' Allright, and Robert Glasper's Canvas.
Head here to pre-order a copy of the LPs ahead of their 10th May release, and check out the complete list of albums being reissued below.
10th May – Blue Note Debuts, Part 1
Dexter Gordon – Doin' Allright (1961)
Herbie Hancock – Takin' Off (1962)
Robert Glasper – Canvas (2005)
14th June – Blue Note Debuts, Part 2
Johnny Griffin – Introducing Johnny Griffin (1956)
Freddie Hubbard – Open Sesame (1960)
Grant Green – Grant's First Stand (1961)
12th July – Blue Grooves, Part 1
Lonnie Smith – Think! (1968)
Reuben Wilson – Blue Mode (1969)
Bobbi Humphrey – Blacks And Blues (1973)
9th August – Blue Grooves, Part 2
Lou Donaldson – Alligator Boogaloo (1967)
Donald Byrd – Ethiopian Knights (1971)
John Scofield – Hand Jive (1993)
13th September – Great Reid Miles Covers, Part 1
Freddie Hubbard – Hub-Tones (1962)
Kenny Dorham – Una Mas (1963)
Art Blakey & The Jazz Messengers – Indestructible (1964)
11th October – Great Reid Miles Covers, Part 2
Jutta Hipp – Jutta Hipp with Zoot Sims (1956)
Herbie Hancock – Inventions & Dimensions (1963)
Joe Henderson – In 'n Out (1964)
8th November – Blue Note Live, Part 1
Art Blakey & The Jazz Messengers – Meet You at the Jazz Corner of the World (1960)
Horace Silver – Doin' The Thing (1961)
Grant Green – Alive! (1970)
13th December – Blue Note Live, Part 2
Jimmy Smith – Groovin' At Smalls' Paradise (1957)
Lonnie Smith – Live at Club Mozambique (1970)
Lee Konitz – Alone Together (1996)
10th January 2020 – Drummer Leaders, Part 1
Art Blakey & The Jazz Messengers – Buhaina's Delight (1961)
Pete La Roca – Basra (1965)
Tony Williams – Foreign Intrigue (1985)
14th February 2020 – Drummer Leaders, Part 2
Art Taylor – A.T.'s Delight (1960)
Elvin Jones – Mr. Jones (1972)
Brian Blade – Brian Blade Fellowship (1997)
13th March 2020 – Great Reid Miles Covers, Part 3
Jackie McLean – A Fickle Sonance (1961)
Dexter Gordon – A Swingin' Affair (1962)
Lee Morgan – The Rumproller (1965)
10th April 2020 – Great Reid Miles Covers, Part 4
Andrew Hill – Smokestack (1963)
Kenny Dorham – Trompeta Toccata (1964)
Larry Young – Into Somethin' (1964)
---
Photos by Francis Wolff © Mosaic Images