Published on
February 22, 2021
Category
News
A music and dance collective featuring Damon Lock, Angel Bat Dawid, Phillip Armstrong, Monique Golden, Keisha Janae, and more.
Black Monument Ensemble collective are releasing a new album called NOW, via International Anthem this April.
Watch next: Angel Bat Dawid plays celestial jazz and soul records on VF Live
Founded by Damon Lock, Black Monument Ensemble is comprised of musicians, singers, and dancers including Damond Lock, Angel Bat Dawid, Arif Smith, Phillip Armstrong, Monique Goldin, and Keisha Janae.
The collective recorded the album during the summer of 2020, with the focus on communing and producing art, rather than on creating an album.
As Locks explains: "It was about offering a new thought. It was about resisting the darkness. It was about expressing possibility. It was about asking the question, 'Since the future has unfolded and taken a new and dangerous shape… what happens NOW?'"
NOW follows International Anthem's Dezron Douglas & Brandee Younger's Force Majeure album, in December 2020.
Pre-order NOW here in advance of its 9th April release, check out the artwork and tracklist below.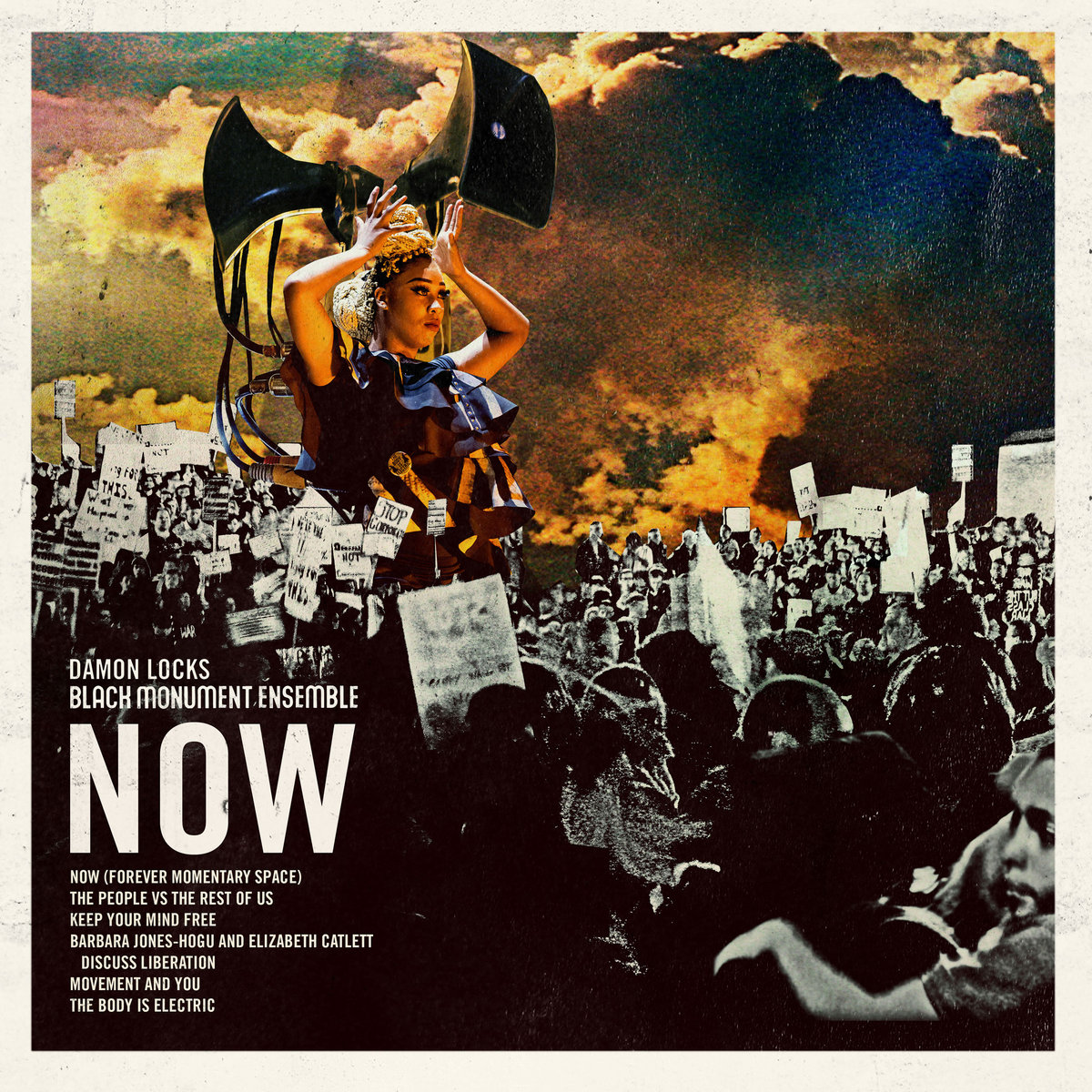 Tracklist:
1. Now (Forever Momentary Space)
2. The People vs The Rest of Us
3. Keep Your Mind Free
4. Barbara Jones-Hogu and Elizabeth Catlett Discuss Liberation
5. Movement And You
6. The Body Is Electric