Published on
November 8, 2019
Category
News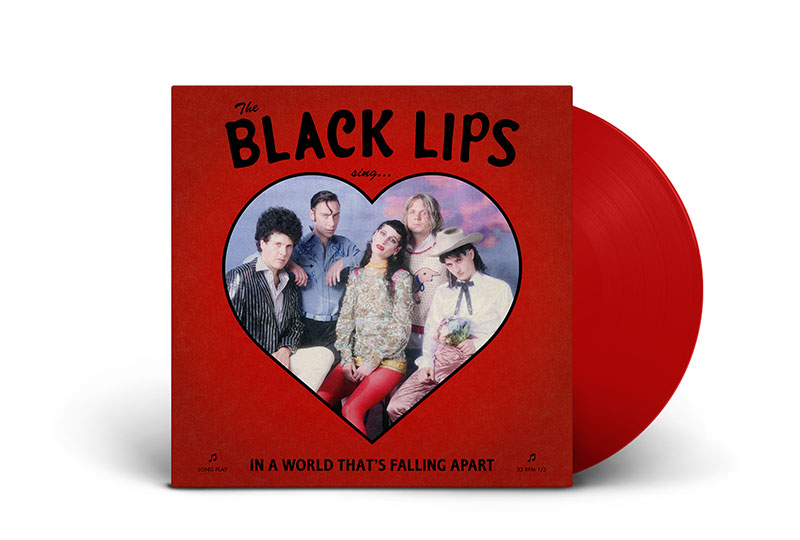 Country music meets garage punk, recorded direct to 2″ tape.
Black Lips are releasing their ninth album, titled Sing In A World That's Falling Apart, this January via Fire Records.
Read more: The rebellious post-punk sound of Y Records
New track 'Gentleman' sees Black Lips channeling classic country rhythms with an acoustic guitar, a lap steel guitar, and a southern twang.
Known for their visceral live performances, Black Lips aimed to return to the raw sounds that marked their early releases. Shunning Pro-Tools, they recorded Sing In A World That's Falling Apart directly to 2″ tape.
The new release was recorded and co-produced with Nic Jodoin at Laurel Canyon's Valentine Recording Studio, which has hosted the likes of Bing Crosby and Beach Boys.
Sing In A World That's Falling Apart follows 2017's Satan's Graffiti Or God's Art?, and is pressed on red vinyl.
Head here for more info in advance of its 24th of January release, check out the tracklist below.
Tracklist:
1. Hooker Jon
2. Chainsaw
3. Rumbler
4. Holding Me Holding You
5. Gentleman
6. Get It On Time
7. Angola Rodeo
8. Georgia
9. Odelia
10. Dishonest Man
11. Locust
12. Live Fast Die Slow