Published on
October 27, 2020
Category
News
Featuring Gerald Donald's XOR Gate alias, Galya Bisengalieva, Lafawndah, Caterina Barbieri, Laurel Halo, Nkisi, and more.
Berlin Atonal is releasing a 19-artist compilation, called More Light, on 5×12″ this January.
Read more: Laurel Halo crafts sonics for digital-age deterioration on Possessed score
With its physical festival, as well as the projects and collaborations that accompany it, cancelled due to coronavirus, Berlin Atonal decided to relaunch its label.
More Light collects 19 artists on 5×12″, including: Alessandro Adriani, exael, Caterina Barbieri, Hiro Kone/Tot Onyx, Altar (Paul Jebanasam + Roly Porter), Lafawndah, HTRK, Laurel Halo, Lee Gamble, Nkisi, Galya Bisengalieva, and XOR Gate.
Alongside the compilation, Berlin Atonal have also released Mika Vainio's set from its 2016 edition, with all profits going to the Alpha School for Boys in Kingston, Jamaica.
Head here to pre-order a copy of More Light, check out the artwork and tracklist below.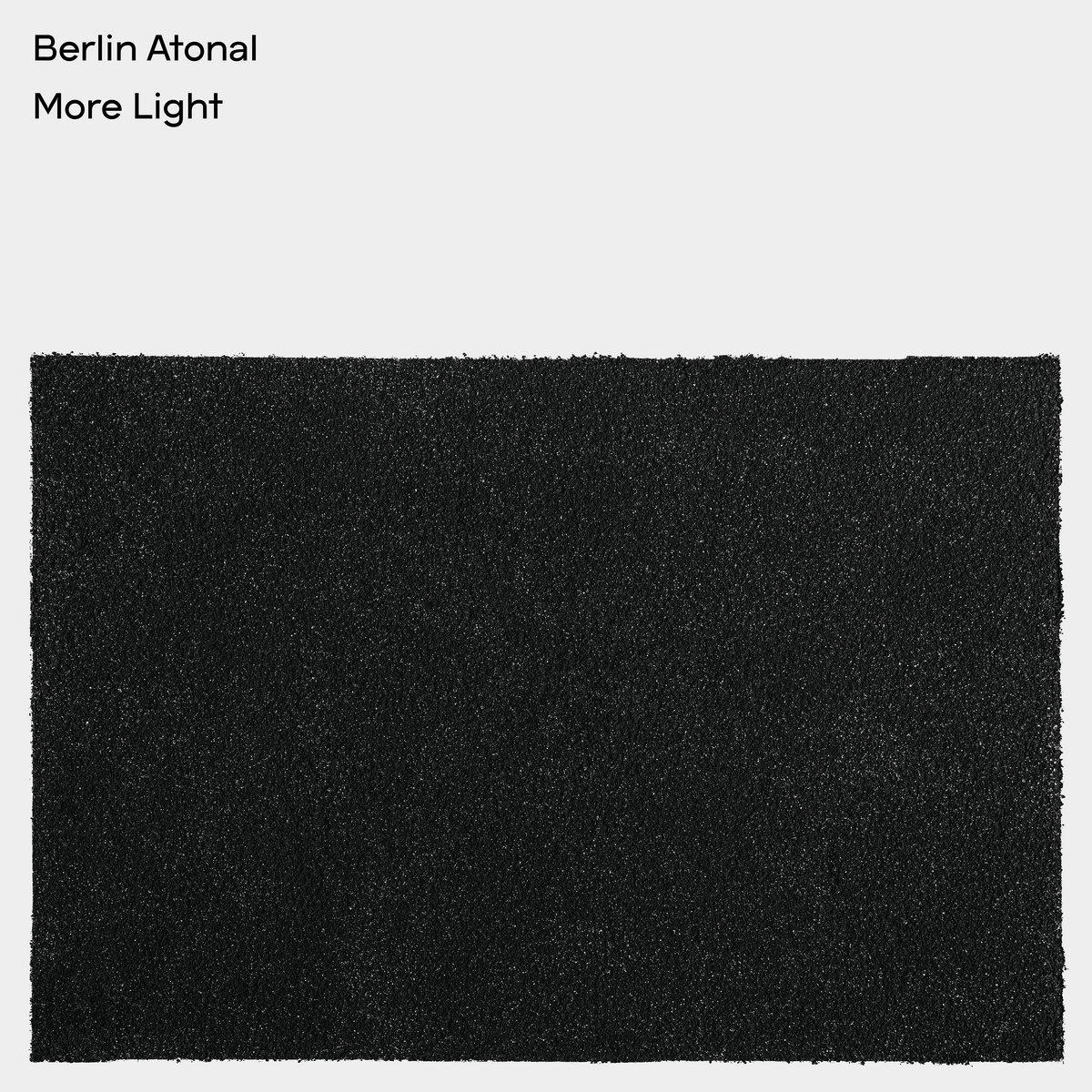 Tracklist:
1. Aho Ssan + Exzald S – Wondertomb
2. exael – Circle (Squishy Mix)
3. Tunes Of Negation – Unremembered
4. Lafawndah – A Walk Beside The Beast
5. Galya Bisengalieva – Aralkum
6. Alessandro Adriani – I Wish I Could Save You
7. Nkisi – La Parole
8. XOR Gate – Boolean Logic Gate
9. Abdullah Miniawy + Carl Gari – The Cyg
10. Vladislav Delay – Isonainen
11. Lee Gamble – Polis
12. Pablo's Eye – A Way You'll Never Be
13. LABOUR – The Hit Of Enlightenment
14. Peder Mannerfelt – Let's Get Metaphysical
15. Caterina Barbieri – Sufyosowirl
16. Altar (Paul Jebanasam + Roly Porter) – Without Bodies
17. Laurel Halo – Terrain (Prototype 3c)
18. dBridge – Direct Reflection
19. Hiro Kone/Tot Onyx – DIN DIAN
---
Photo by Frankie Casillo.