Published on
August 19, 2019
Category
News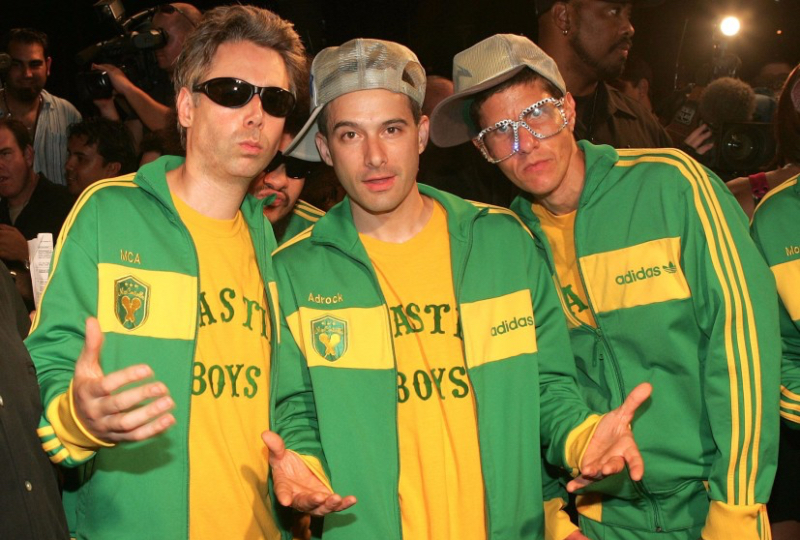 "Oh my god it's a mirage, I'm telling y'all it's sabotage…"
Beastie Boys are reissuing four of their albums on vinyl this October.
Read more: The records behind Beastie Boys' sample masterpiece Paul's Boutique
The series of limited edition coloured vinyl marks the anniversaries of the group's landmark albums including Paul's Boutique, Ill Communication, the Root Down EP and To The 5 Boroughs.
Earlier this year, the surviving Beastie Boys members also commemorated the 25th anniversary of Ill Communication with a short documentary for Amazon titled, Still Ill: 25 Years of Ill Communication.
Head here for more info in advance of the 4th October release, check out the artwork and tracklists below.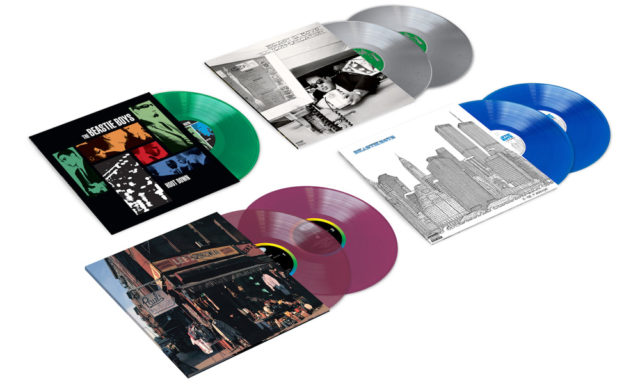 Tracklist:
To The 5 Boroughs
Side A
1. Ch-Check It Out
2. Right Right Now Now
3. 3 The Hard Way
4. It Takes Time To Build
Side B
1. Rhyme The Rhyme Well
2. Triple Trouble
3. Hey Fuck You
4. Oh Word?
Side C
1. That's It That's All
2. All Lifestyles
3. Shazam!
4. An Open Letter To NYC
Side D
1. Crawlspace
2. The Brouhaha
3. We Got The
Root Down
Side A
1. Root Down (Free Zone Mix)
2. Time To Get Ill
3. Heart Attack Man
4. The Maestro
5. Sabrosa
6. Root Down (PP Balloon Mix)
Side B
1. Root Down (LP)
2. Flute Loop
3. Time For Livin'
4. Something's Got To Give
Paul's Boutique
1. To All The Girls
2. Shake Your Rump
3. Johnny Ryall
4. Egg Man
5. High Plains Drifter
6. The Sounds Of Science
7. 3-Minute Rule
8. Hey Ladies
9. 5-Piece Chicken Dinner
10. Looking Down The Barrel Of A Gun
11. Car Thief
12. What Comes Around
13. Shadrach
14. Ask For Janice
15. B-Boy Bouillabaisse
Ill Communication
Side A
1. Sure Shot
2. Tough Guy
3. B-Boys Makin' With The Freak Freak
4. Bobo On The Corner
5. Root Down
Side B
1. Sabotage
2. Get It Together
3. Sabrosa
4. The Update
5. Futterman's Rule
Side C
1. Alright Hear This
2. Eugene's Lament
3. Flute Loop
4. Do It+
5. Ricky's Theme
Side D
1. Heart Attack Man
2. The Scoop
3. Shambala
4. Bodhisattva Vow
5. Transitions