Published on
November 9, 2018
Category
News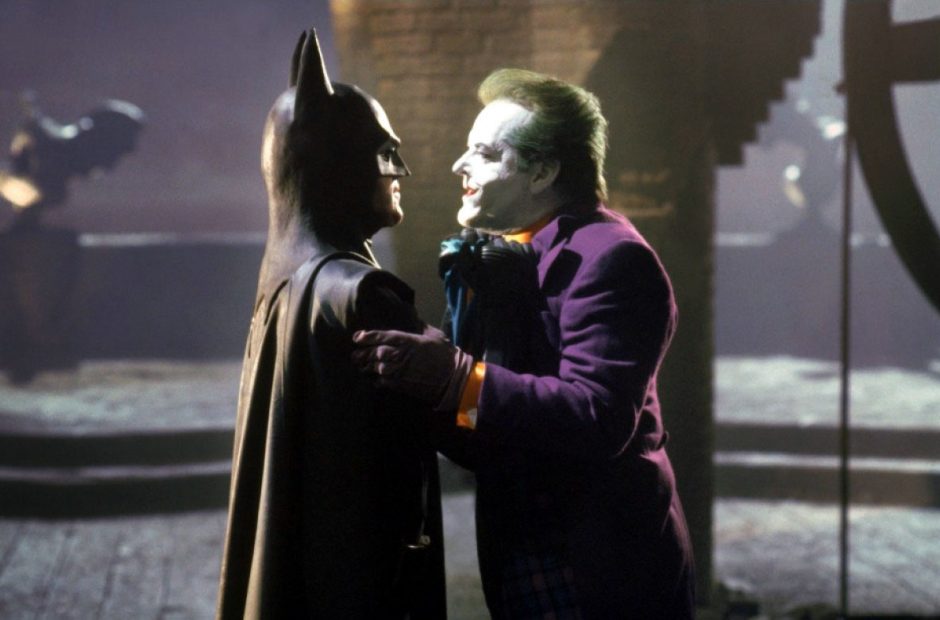 Sounds from Tim Burton's iconic 1989 film return.
The original score for Tim Burton's Batman is being reissued in two new versions to celebrate the film's 30th anniversary, via Mondo this November.
Its music was composed by Danny Elfman, who also created the music for Burton's Batman Returns in 1992 – which was reissued by Mondo last year.
Batman stars Michael Keaton as Bruce Wayne/Batman, Jack Nicholson as Joker, and Kim Basinger as Vicki Vale.
The film followed Burton's success on Beetlejuice, which also stared Michael Keaton in its titular role.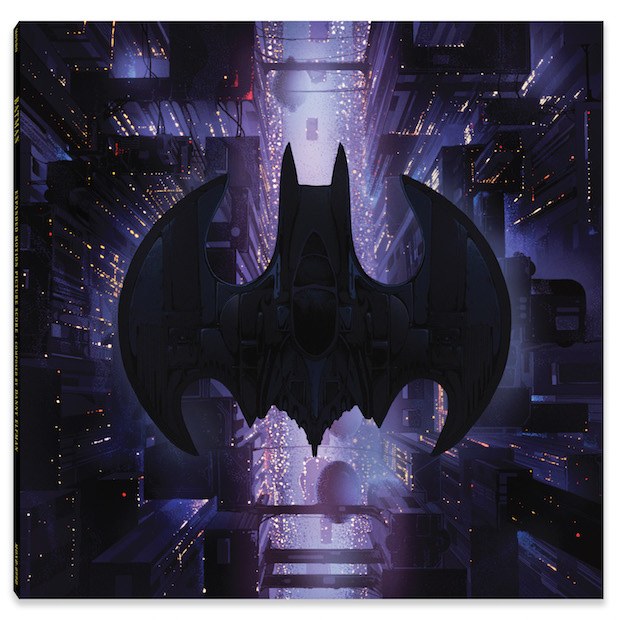 Batman will be available in two versions – a standard variant on black and purple 2xLP, and a deluxe expanded edition with one yellow/black "Batman" coloured LP and one purple/green "joker coloured" LP.
Check out the tracklists below.
---
Batman Expanded Motion Picture Score
Side A
1. Main title
2. Family / First Batman / Roof Fight
3. Jack Vs. Eckhardt
4. Up Building / Card Snap
5. Bat Zone / Axis Set-Up
6. Shootout
7. Dinner Transition / Kitchen Dinner / Surgery
Side B
8. Stair Kiss / Face-Off / Beddy Bye
9. Board Meeting
10. Roasted Dude
11. Vicki Spies (Flowers)
12. Clown Attack
13. Bruce Contemplates / Photos/ Men At Work
14. Paper Spin / Alicia's Mask
15. Vicki Gets A Gift
16. Alicia's Unmasking
17. Batman To the Rescue / Batmobile Charge / Street Fight
18. Vicki Hides The Film
Side C
19. Descent Into Mystery
20. Batcave / Paper Throw
21. The Truth
22. The Joker's Poem
23. Sad Pictures
24. Dream / Challenge / Tender Batcave
25. Charge of the Batmobile
26. Joker Flies to Gotham / Batwing I
27. Batwing II
Side D
28. Batwing III
29. Cathedral Chase
30. Waltz to the Death
31. Showdown I / Showdown II
32. Finale
33. End Credits
Batman Original Motion Picture Score
Side A
1. The Batman Theme
2. Roof Fight
3. First Confrontation
4. Flowers
5. Clown Attack
6. Batman To the Rescue
7. Roasted Dude
8. Photos / Beautiful Dreamer
9. Descent Into Mystery
10. Batcave
11. The Joker's Poem
Side B
12. Love Theme
13. Charge of the Batmobile
14. AttacK of the Batwing
15. Up The Cathedral
16. Waltz to the Death
17. The Final Confrontation
18. Finale
19. Batman Theme Reprise