Published on
March 12, 2020
Category
News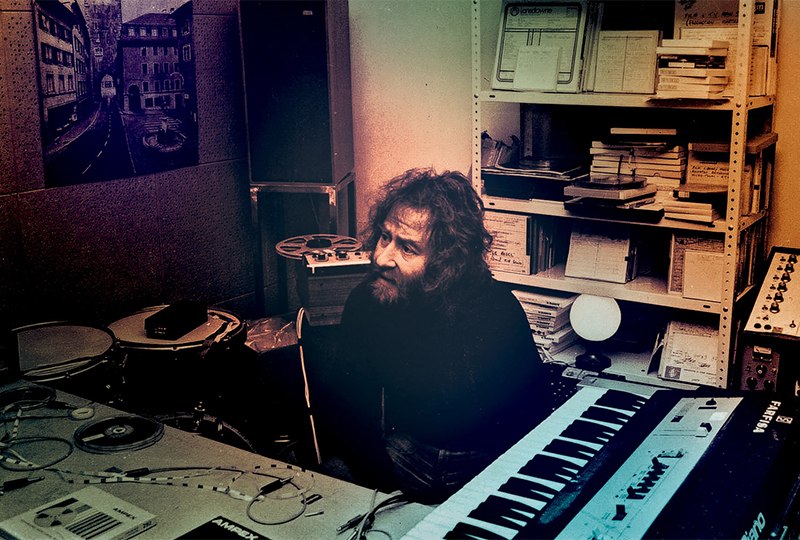 Spanning tape manipulation, children's screams, and drone.
A new album of Basil Kirchin recordings from the '60s and '70s, called Everyday Madness,  is being released for the first time, via Trunk this April.
Read more: Basil Kirchin, Terry Riley, and the best alternative record of the 1960s
Kirchin began performing as a drummer at age 13 during the 1940s, and would go on to work with The Beatles' producer George Martin, before departing from the world of big band music to create soundtracks, library music, tape manipulations and ambient compositions.
Despite being dubbed "the founding father of ambient music" by Brian Eno, Kirchin largely worked in anonymity during his career, retreating to virtual solitude after the self-perceived commercial failure of his 1974 LP Worlds Within Worlds.
Everyday Madness features three recordings from Kirchin's tape archive: 'Pat's Pigs', 'Electronic', and 'The Suspended Fourth'.
'Pat's Pigs' captures animal-esque sounds, while 'Electronic' layers Kirchin's wife Esther's singing and recordings of children's voices over drone. The origins of 'The Suspended Fourth' – subtitled 'The Musical Study Of A Mind, Part 1 Schizophrenia' – remain unknown.
Everyday Madness follows Trunk's reissue of Kirchin's 'Silicon Chip'.
Head here for more info in advance of Everyday Madness' 3rd April release, check out the artwork and tracklist below.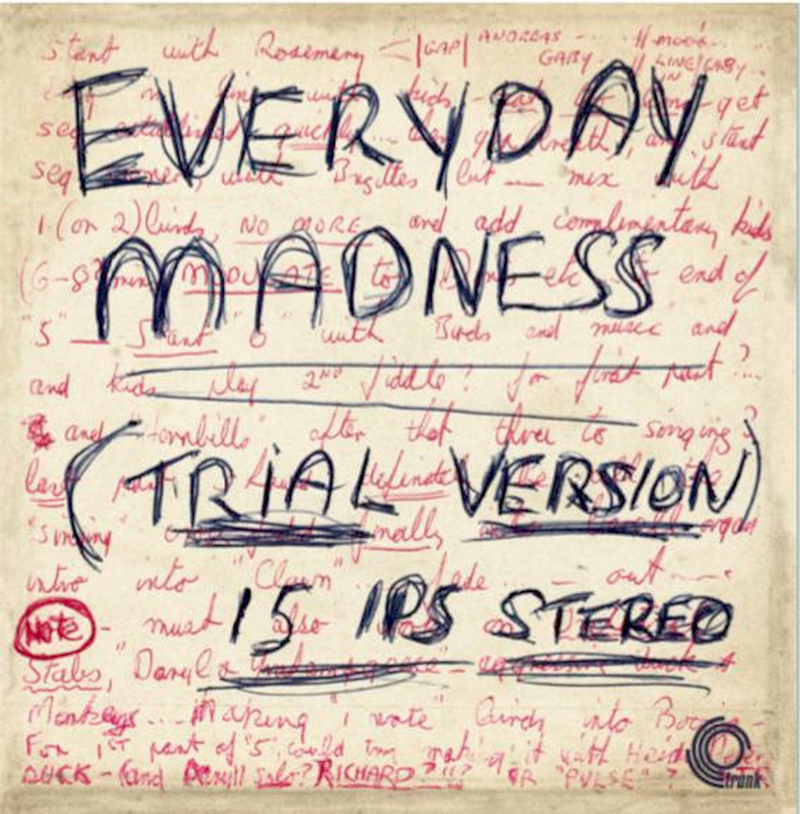 Tracklist:
1. Pat's Pigs
2. Electronic
3. The Suspended Fourth