Published on
December 15, 2017
Category
Features
With the proliferation of limited garments from record labels, online radio and independent artists more visible than ever, Maude Churchill looks at the boom in post-internet merchandising and its role in defining sub-culture identities.
"As our world grows ever more complex and fragmented, the importance of appearance grows ever greater: our visible differences and similarities facilitating interaction and relationships."
Ted Polhemus' words ring true now more than ever before. In a world where divisive presidents-to-be use slogans on caps to rally their followers, no territory is safe from branding. And while music and apparel have long been intertwined, there's been a boom in merch throughout the underground music scene – one that's been influenced by the social, cultural and economic changes of today. From NTS, to Boiler Room, and the kind of record labels that have been showcased on both, merchandise is no longer solely the realm of die hard fans. It's become a commonplace add-on for any underground musical enterprise wanting to extend their output and create another potential revenue stream. Record labels are increasingly becoming multi-disciplinary platforms and launching merchandise or a clothes line is an evolutionary part of that.
Subcultures used to provide a clear marker of people's interests, ethics and morals, worn on their backs and through their manner. Committing to the style and etiquette of a community meant being registered as a part of something, by both strangers and peers. Now, the concept of subculture has become fractured as the boundaries between our interests blur and dissolve. Filtering culture through the internet has given the millennial generation and younger a sampling approach to style. These days it seems cultural arbiters are more likely to have a vast knowledge of the arts that informs their style than an especially deep understanding of any one topic, (though that's not to say the latter doesn't exist). This has inspired a pick and mix approach to fashion, and culture. This boom in merch fits with the way plenty of people like to dip in and out of culture.
From the renaissance of vintage Polo Ralph Lauren, jump started by Wavey Garms and their peers, to Gucci reviving their iconic double GG logo, branding is back. But it's not just reserved for high fashion. The lower levels of fashion and apparel are just as aware of the power of branding and label logos are the idea vehicle for it. Call it the Supreme effect. Branding the most banal, everyday objects and releasing them in limited runs – or keeping them friends and family only – give added value to the objects and even more to the brand. See NTS Radio's condoms, Boiler Room's ash tray and even Ilian Tape's Rizla. Not high fashion but getting high's in fashion.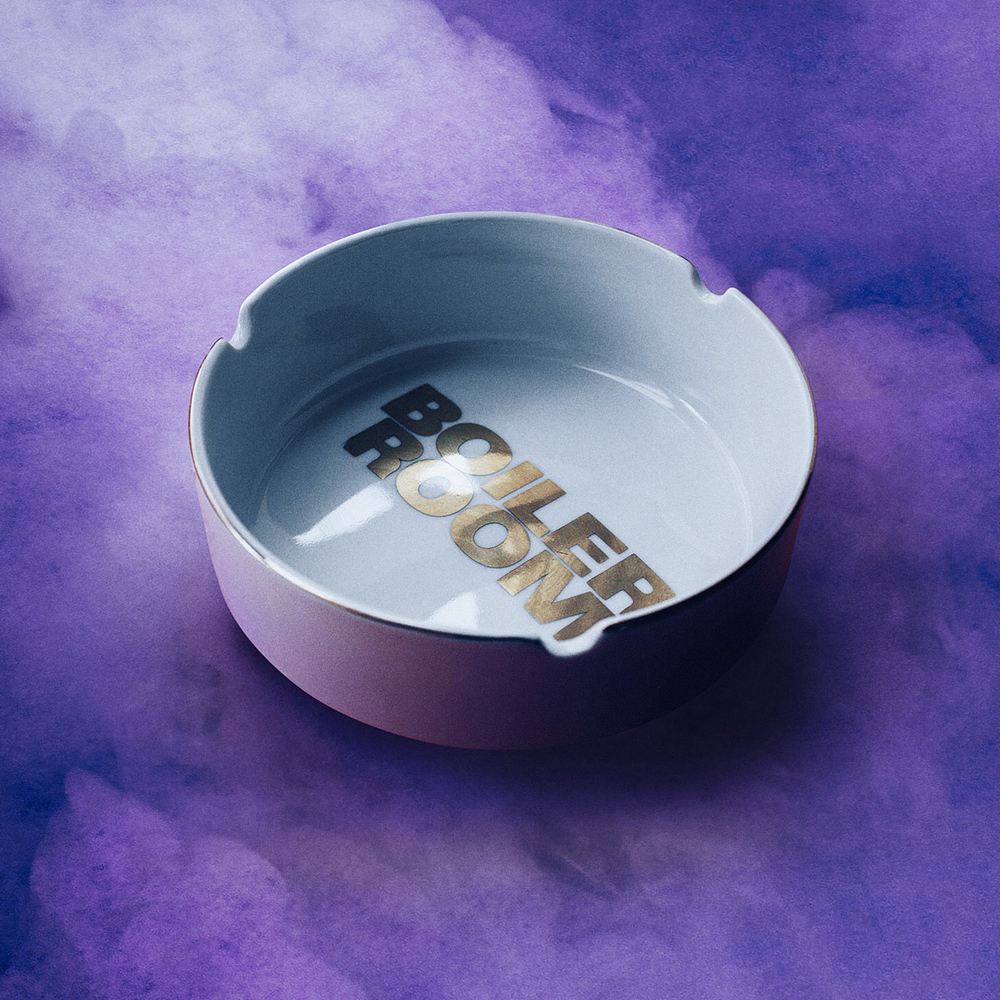 Logo-ed items from record labels and the like allow wearers to add a cultural seasoning to their outfit. And on the other end, merchandise provides more opportunities for the entity in question to continue to build their brand. For Boiler Room, they've extended their range of logo tees and hoodies to include cut and sew collaborative designs with artists they want to champion and support. The latest drop includes work by designers like Karifurava and Toby Evans. Their apparel is headed up by India Rose, who explained how, "it enables Boiler Room to monetise and build their brand while connecting with fans in a physical way. It's also an opportunity to work with other collectives, brands and artists that Boiler Room doesn't directly work with, while opening the door for that conversation to happen." And for the wearer, India is sure the attraction to wearing merch comes down a kind of cultural tribalism. "People have always felt the need to show they belong to something, and as we're experiencing this post-digital need for the physical again there's been an increase in merch."
Just as much as people are turning to vinyl over digital for its physicality, so are people turning to physical objects from a platform they admire to show their interest. Before online profiles revealing what we like, we owned actual things to show what we are into.
Mirroring what's happening in the fashion world, the high and low elements of this culture are also beginning to merge. India continues, "artists are no longer relying on majors so much and selling directly to their fans through their tours and social media, while stores like Dover Street Market are supporting smaller record labels and radio stations and introducing them to the fashion world." Back in 2013 Theo Parrish released a split EP through Trilogy Tapes, Sound Signature and Palace Skateboards. Palace and Trilogy Tapes have since put out records from Kaseem Mosse and Mix Mup, and Trilogy Tapes bossman Will Bankhead has been a longtime designer for Palace. The two worlds are already merging.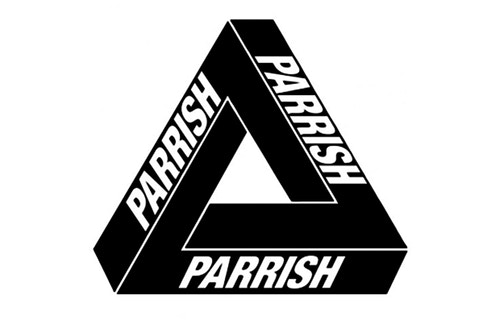 The element of collaboration is something shared by both Boiler Room and Dekmantel alike. Boiler Room uses it as an opportunity to work with the kinds of artists they might not usually. For record label-turned-festival Dekmantel, Casper Tielrooij explains how, "it's a way to reflect a friendship or a connection we feel with crew or artist. That was the case with Patta. We've been friends with that crew for a long time now, and even though we're both focussing on totally different things, (Patta is a streetwear brand), we always had the same kind of passion for the things we do. For them it's the streetwear, for us it's the music – in a way that kind of passion creates a special connection."
Collaboration is nothing new in either the music or the apparel world, so it was only a matter of time before the two merged. For Dekmantel, they're an institution who have made a living out of doing what they love and their laid-back attitude is something that's contributed to their success. So it's no surprise their apparel range shows the same levels of popularity.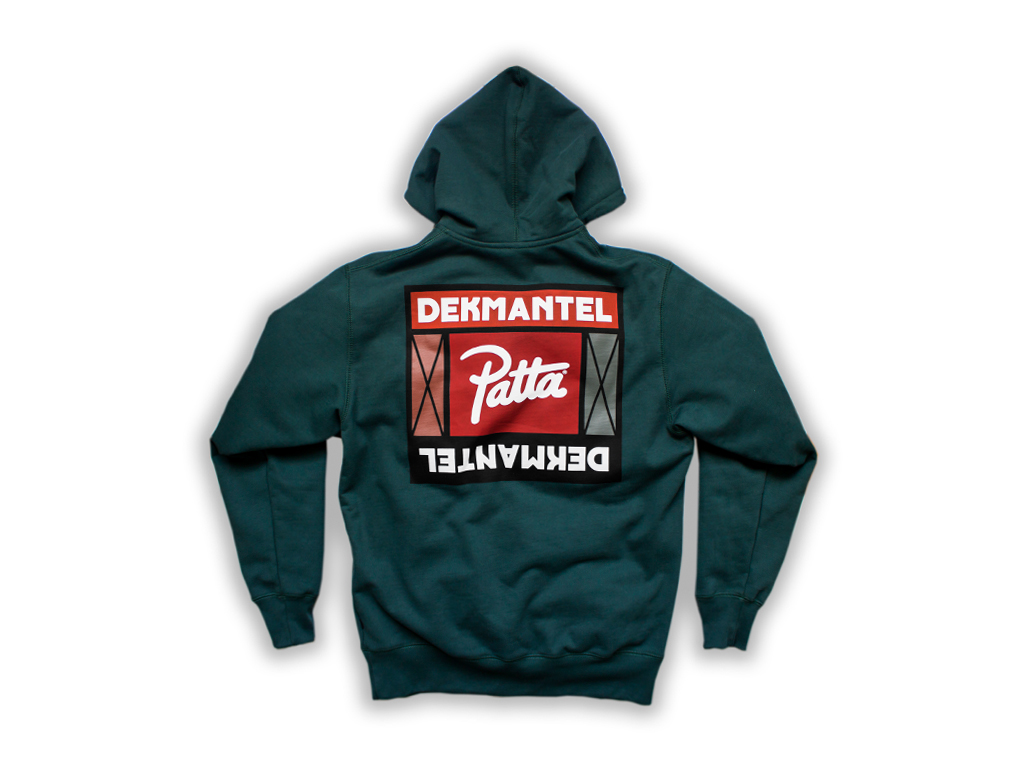 Dekmantel's penchant for collaboration doesn't stop at streetwear with Patta. It's always been an intrinsic part of them and their approach to all they do, "we've been working with Orpheu de Jong (co-owner of Red Light Radio) since the very beginning of the label, for most of our record designs. Our relationship is very close and we've trusted him with a lot of our merchandise as well. Orpheu translates our ideas into a design and gives his own, creative touch to it. We've also started working with other artists for our record sleeve designs, including Michiel Schuurman and Stefan Glerum, and will have some future collaborations for special collections in the future too. It's just so much fun working with all these creative people."
This collaborative approach is antithetical to subcultural mindsets, where people divide themselves into groups with set parameters. We might lament the death of subculture, but if it means opening up our creative borders to join forces and allow new, exciting things to happen, that can only be a good thing.