Published on
April 22, 2022
Category
News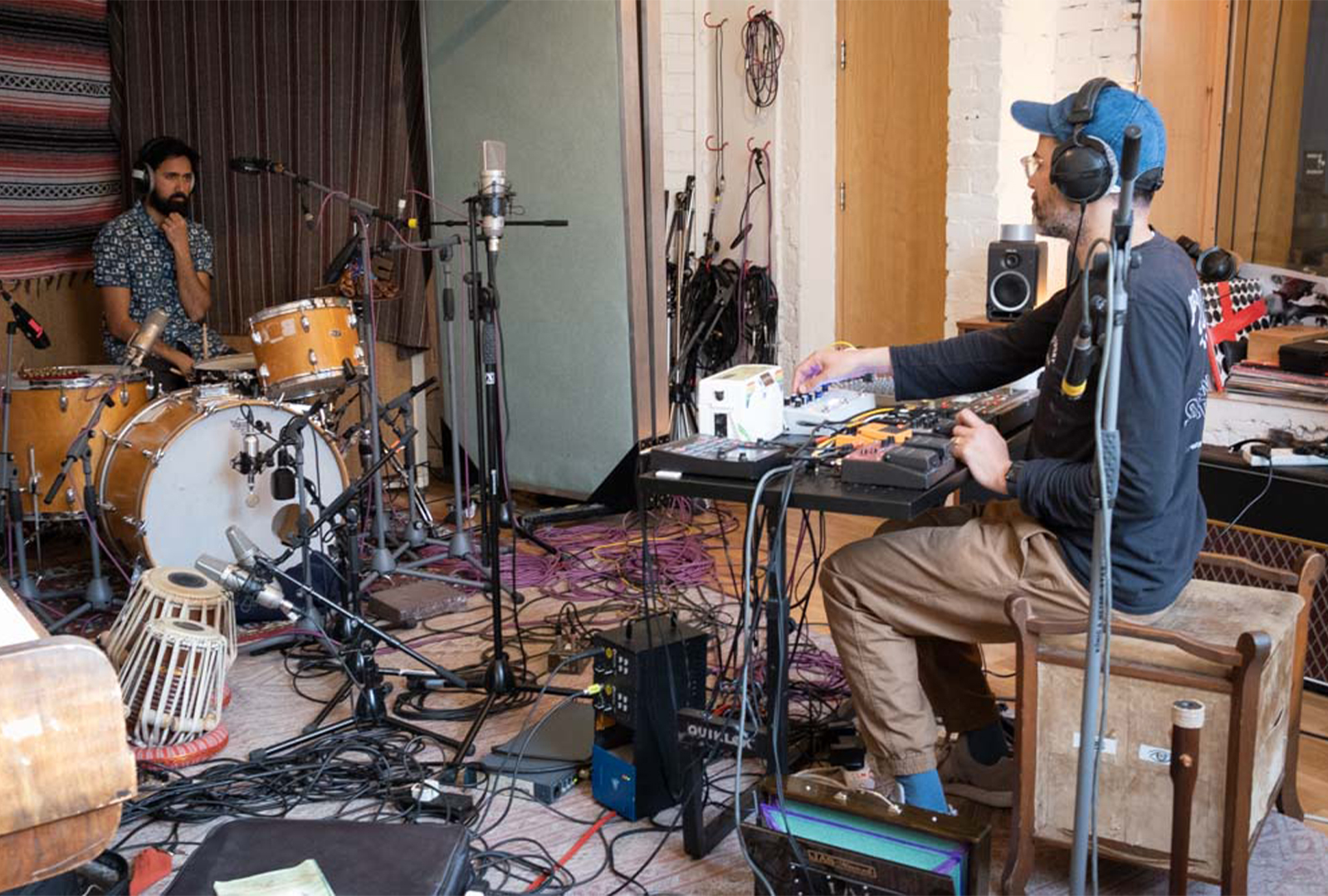 Synths and drone meet propulsive tabla rhythms.
Auntie Flo & Sarathy Korwar are releasing a new collaborative album — Shruti Dances — via Make Music this June.
Read more: Inside Auntie Flo's record collection
Across the record the pair comboine Korwar's propulsive tabla rhythms with Auntie Flo's drone and synth work.
Shruti Dances is described as an "explorative journey through South Asian tonality and diasporic identity."
It follows Sarathy Korwar and his Upaj Collective's Night Dreamer Direct​-​to​-​Disc Sessions album, as well as Auntie Flo's Bells in the DMZ 12″.
Pre-order Shruti Dances here in advance of its 17th June release; check out the artwork and tracklist below.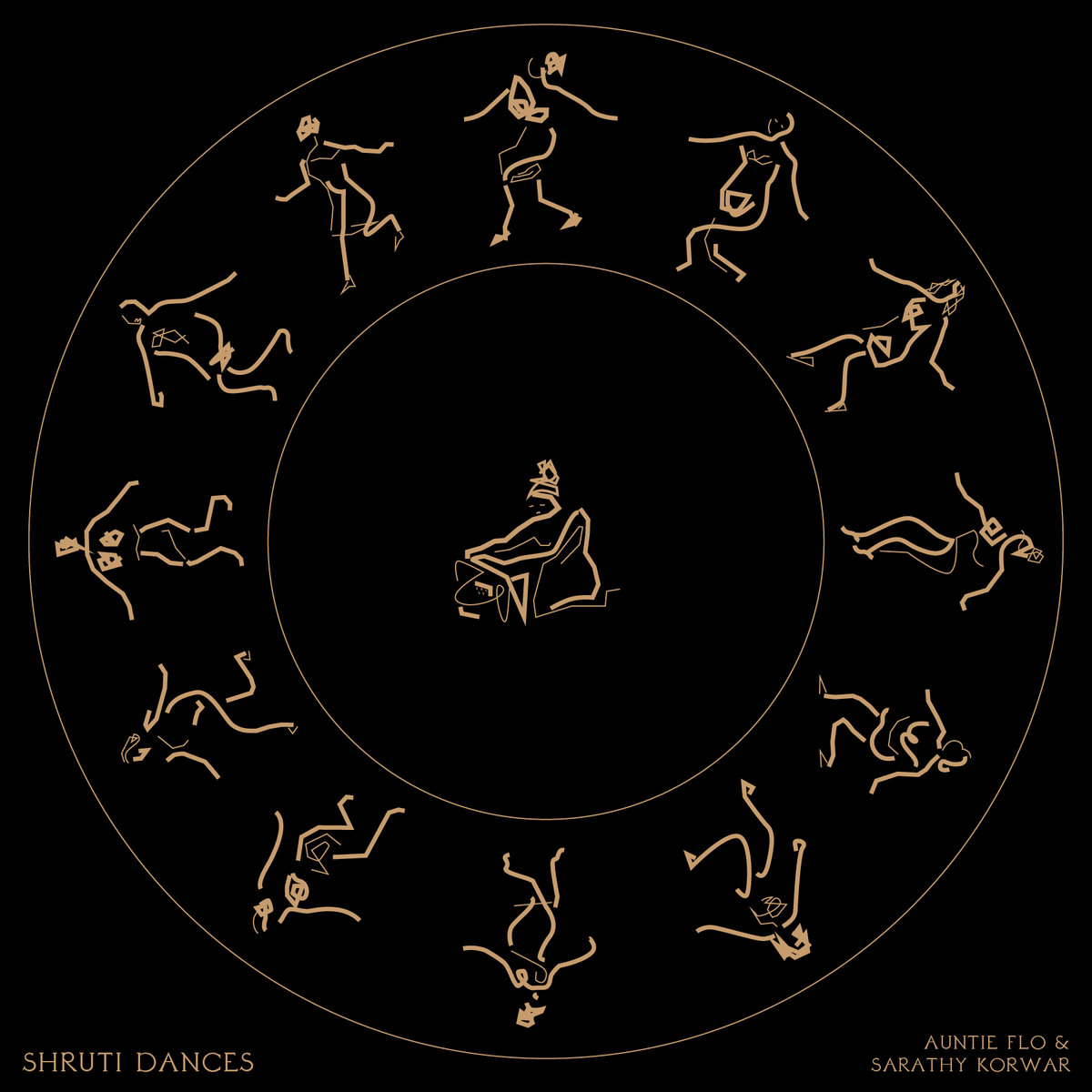 Tracklist:
1. Dha
2. Pa
3. Ga
4. Ma
5. Ni
6. Sa