Published on
November 7, 2018
Category
News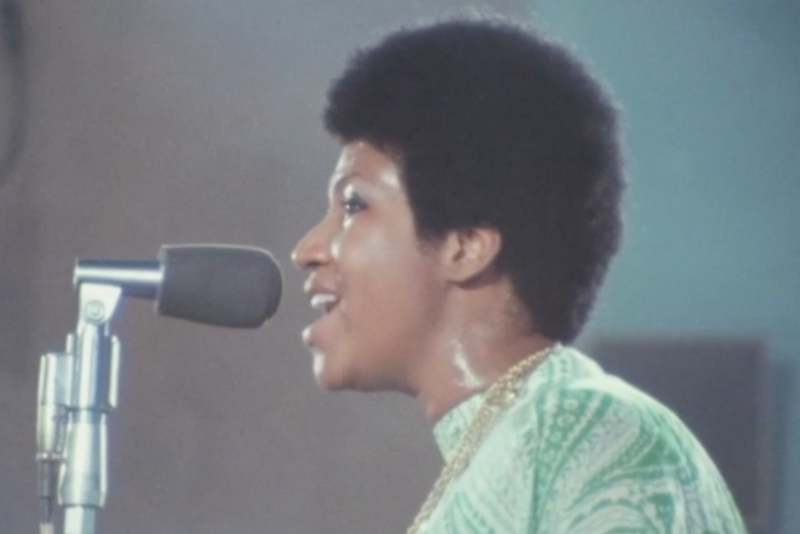 Watch a trailer featuring incredible footage from the gospel concert.
Aretha Franklin's documentary Amazing Grace will be released for the first time in 2019, reports Variety.
Read more: Aretha Franklin's most striking record covers
The film was shot over two nights at the New Temple Missionary Baptist Church in Los Angeles, at the same time as Franklin recorded her seminal album of the same name, Amazing Grace.
Amazing Grace has since gone on to become Franklin's best-selling LP to date, mixing her gospel roots with an increasing political gravity fueled by the Civil Rights movement.
Directed by Sydney Pollack, the Amazing Grace documentary was abandoned due to editing issues and ongoing problems syncing the audio and visual recordings, which could not be solved by technology at the time. The film was then relegated into storage.
In 2008, Pollack encouraged the film's producer, Alan Elliot, to buy this footage from Warner Brothers, to be edited and restored. However, Franklin then resisted it being released, embroiling the project in ongoing legal battles.
Sound engineer Jimmy Douglass, who helped to mix the Amazing Grace album nearly 50 years ago, was also brought on to the project to restore the film's audio.
"Alan tracked me down years ago and showed up with this amazing project, and as far as I was concerned, I was the only person on the planet who should have my hands in it." Douglass explained.
Following Franklin's death earlier this year, Elliot approached her family about the film once more, presenting it to them during a private screening taking place at the African American Museum in Detroit.
"We absolutely love it," shared Franklin's niece and executor of her estate Sabrina Owens.
"It's in a very pure environment, very moving and inspirational, and it's an opportunity for those individuals who had not experienced her in a gospel context to see how diverse her music is."
Amazing Grace will premiere at DOC NYC festival on 12th November ahead of a wider release in 2019.