Published on
August 16, 2018
Category
News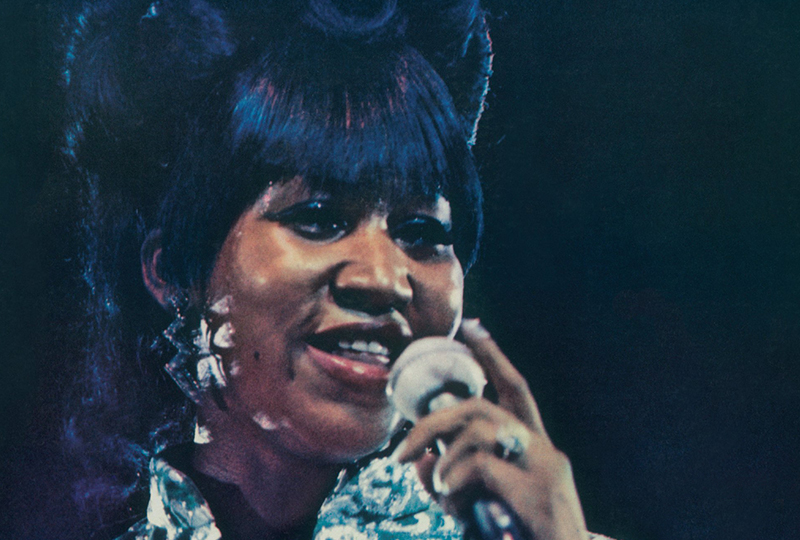 RIP to the Queen of Soul.
Legendary singer Aretha Franklin has died, aged 76.
Franklin was surrounded by family and friends in Michigan hospice care.
Born in Detroit in 1942, Franklin first started singing as a child in the gospel choir at New Bethel Baptist Church, where her father was a minister.
Her first pop album, Aretha: With The Ray Bryant Combo, was released on Columbia Records in 1961, followed by nine subsequent LPs with the label.
Franklin then signed with Atlantic in 1967, releasing her number 1 hit cover of Otis Redding's 'Respect', which became a civil rights anthem, as well as her first gold album – I Never Loved a Man the Way I Loved You.
Moving to Atlantic marked a turning point in her career, bringing Franklin well-deserved, international recognition.
A testament to the singular power of her voice, Franklin's music has been woven into the collective consciousness of audiences from a huge range of genres.
Franklin traversed the worlds of soul and rnb into disco and pop in the '70s and '80s thanks to chart-topping singles like 'Rock Steady' and 'Jump To It'.
Her songs have also been heavily sampled by iconic hip-hop and electronic producers such as J Dilla and Robert Hood.
In 1985, the state of Michigan declared her voice a "natural resource". Two years later, Franklin became the first woman to be inducted into the US Rock and Roll Hall of Fame.
Since 2010, Franklin has battled ongoing health problems, which have repeatedly forced her to cancel tours and appearances, with reports surfacing late last week that she was gravely ill.
She is survived by her 4 children.