Published on
August 15, 2017
Category
News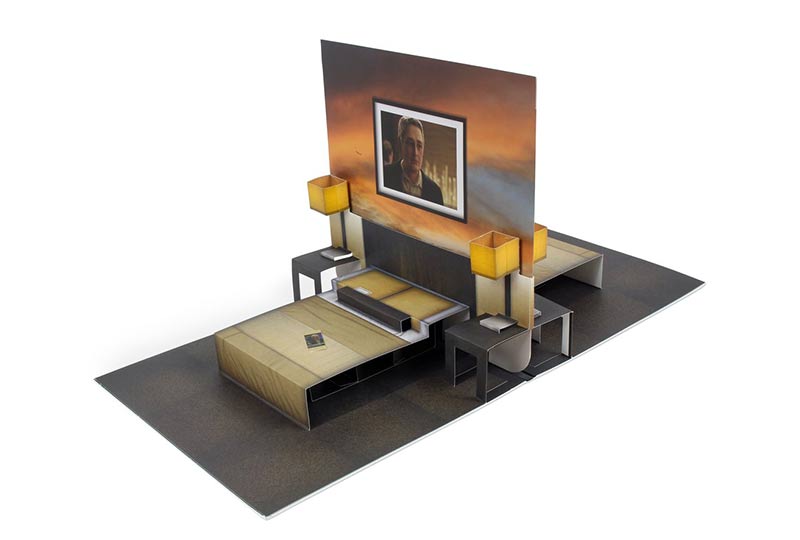 One random copy will be pressed on "Cincinatti Sunrise" translucent vinyl.
The original score for Charlie Kaufman's 2015 stop-motion animation Anomalisa is being released in a limited edition pop-up vinyl package by Mondo, in conjunction with Lakeshore Records.
Read more: 10 essential records that show how Ennio Morricone revolutionised the film soundtrack
Anomalisa's music was composed by Carter Burwell, best known for his work creating the score for virtually every Cohen brothers film.
This limited edition release, designed by Alan Hynes, also features a sleeve that opens into a recreation of two Fregoili hotel rooms from the film. 999 of the copies will be pressed on black vinyl, with one copy, sent out at random, pressed on translucent "Cincinatti Sunrise vinyl.
Head here for more info ahead of its 16th August 2017 release and check out a video of the package below.