Published on
July 28, 2017
Category
News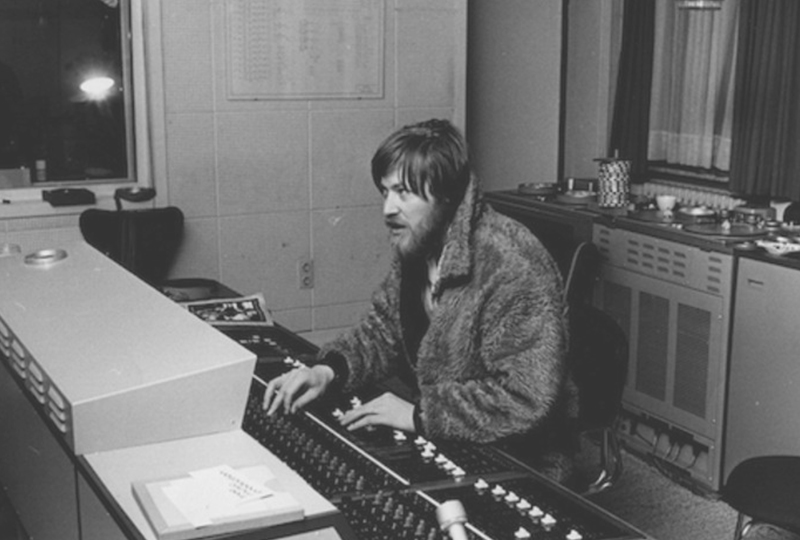 Inside the West German studio where Bowie, Kraftwerk, Brian Eno and more queued to perform.
A new film about West German producer, sound engineer, and musician Conny Plank is being released this September, reports The Wire. Conny Plank: The Potential Of Noise goes behind-the-scenes to tell the story of Plank's life, cut short by cancer at the age of 47, from the perspective of the musicians who stepped foot in his studio.
Read more: Kraftwerk changed my life: 20 artists pick their favourite Kraftwerk records of all time
The doc is a collaborative effort co-directed by Reto Caduff and Plank's son Stephan.
"I discovered his work in the early '80s when albums by Eurythmics or Ultravox, Les Ritas Mitsouko, Freur or by German new wave acts such as Ideal, Rheingold or DAF had the Conny Plank credit on the cover. Little did I know at that time of his earlier influence: that he brought Kraftwerk to the recording studio for the first time…" said Caduff speaking to The Wire.
"To me, the idea of co-directing the film made a lot of sense since Stephan could approach the artists whom he met as a kid in the studio (his home) differently than a regular documentary director. My hunch proved correct over and over again. Meeting the artists brought the memories and stories to a complete different level and enabled us to paint a very unique picture of this extraordinary artist behind the mixing desk."
Conny Plank – The Potential of Noise will be released September 2017 in both German and English by Sugar Town Filmproduktion. Watch the trailer below.