Published on
September 11, 2018
Category
News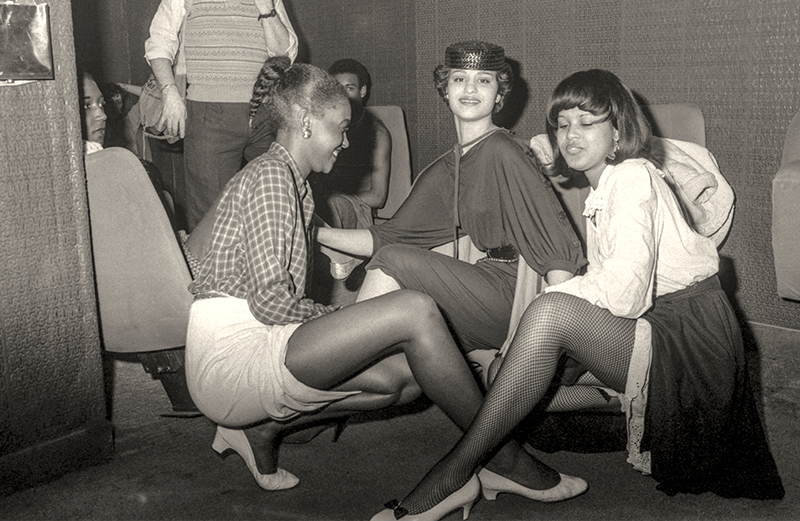 Celebrating the French capital's Pan-African music scene.
Record label Nouvelle Ambiance is releasing a new 2xLP compilation – dedicated to underground Pan-African music in Paris during the 1980s.
Set up by Sofrito's Hugo Mendez, the label highlights sounds created as a result of the cultural collaboration between Paris, the Caribbean and Francophone cities in Africa – especially Kinshasa, Brazzaville, Douala and Abidjan.
The 12-track double vinyl collection includes a 28 page book with previously unpublished photographs from the archives of Bill Akwa Bétotè, along with interviews from producers and musicians featured in the release.
Nouvelle Ambiance follows the release of Albert Siassia's Siassia et Tokobina late last year, who also features on the album alongside music by Antoinette Konan, Ali Baba and Baba Bhy-Gao Dombia.
Pre-order a copy of the compilation here ahead of its 29th September release, listen to Nick Mpoto's 'Komba' and check out the track list below.
Tracklist
Side A
A1. Antoinette Konan – M'ackô
A2. Nicky M'Poto – Komba
A3. Jean-Paul Mondo – Zangalon
A4. Ali Baba – Tcha! Tcha! Merengue
Side B
B1. Esa – A Muto
B2. Empire Bakuba & Papy Tex – Livre d'Or
Side C
C1. Siassia & Tokobina – Mama Africa
C2. John Jongos – Djandè
C3. Baba Bhy-Gao Dombia – Dawsi (Instrumental)
Side D
D1. Bovick & Co – Bazombo
D2. Tutu – Ayoyo
D3. Jacques Loubelo – N'Gando
Image courtesy of Bill Akwa Bétotè – "Black Feeling at Opéra Night, Rue de Gramont 75002 Paris".