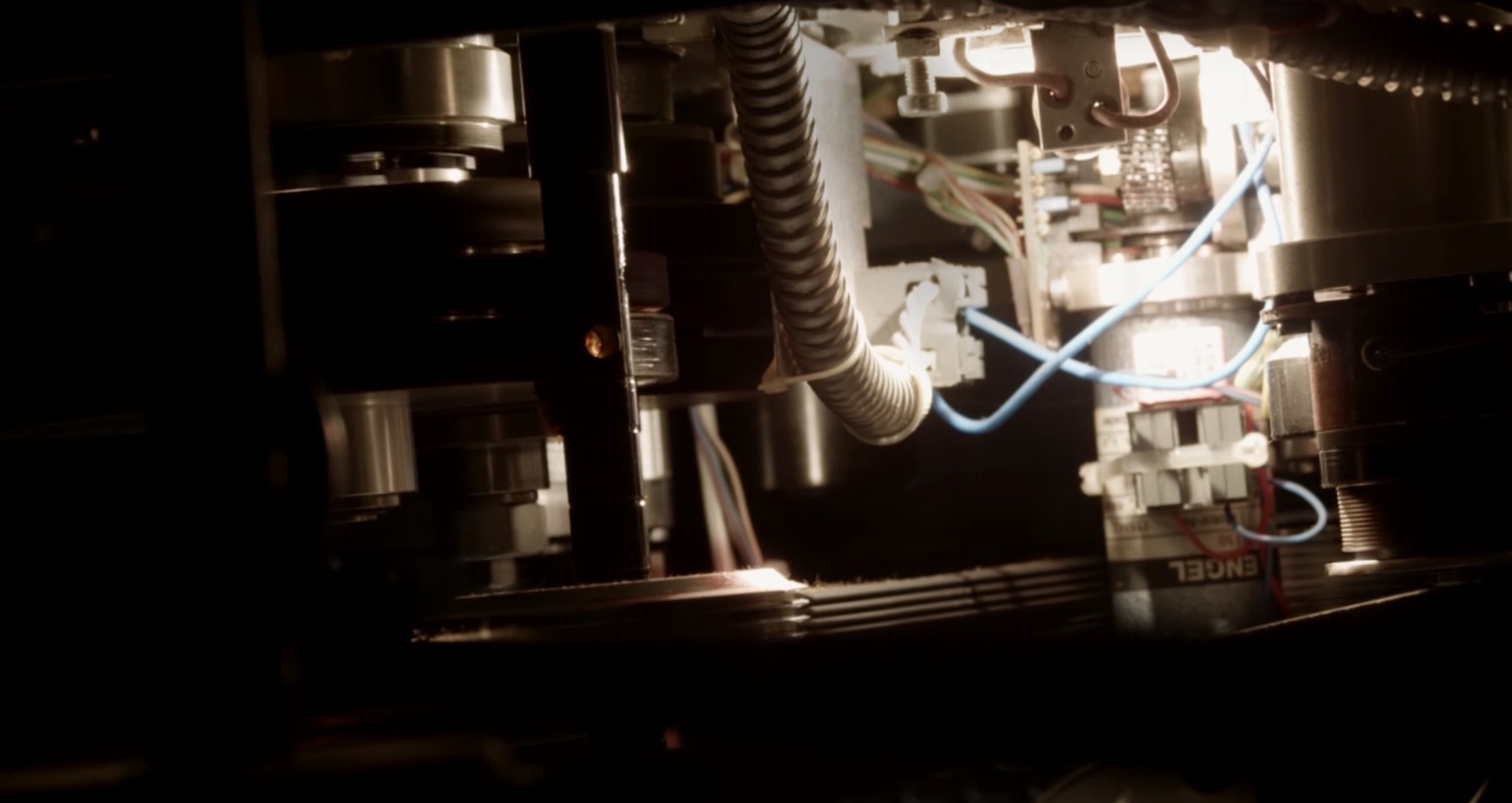 Published on
May 31, 2018
Category
Music Videos
'Sarah' is taken from new album What We Leave Behind.
Audio-visual group Soundwalk Collective have been given access to legendary French film-maker Jean-Luc Godard's personal archive of film, outtakes and reel-to-reel tapes to craft their new album What We Leave Behind.
Released on 18th May, the group have shared the last of three videos shot within the archive, providing a mesmeric, Baraka-like look at the historical audio ephemera which form the basis of each composition.
You can watch the previous videos for 'L'impossible du possible' here and Ricardo Villalobos' remix of 'Death Is The Enemy' here.
Speaking of the project in a recent VF feature, Soundwalk Collective co-founder and film-maker Stephan Crasneanscki said: "We went into the archives, scanned most of the tapes and recomposed and recut a sound piece… On some of these you could hear Godard himself directing actors or actresses just after the cut, or preparing the actor or the director of photography just before the recording gets lost."
What emerges is an impressionistic series of compositions that channel these sonic fragments with processes akin to how Godard used to deploy sound in his films.
Order your copy of What We Leave Behind here, and the remix EP, featuring contributions from Ricardo Villalobos, Jan Jelinek and Petre Inspirescu, here.