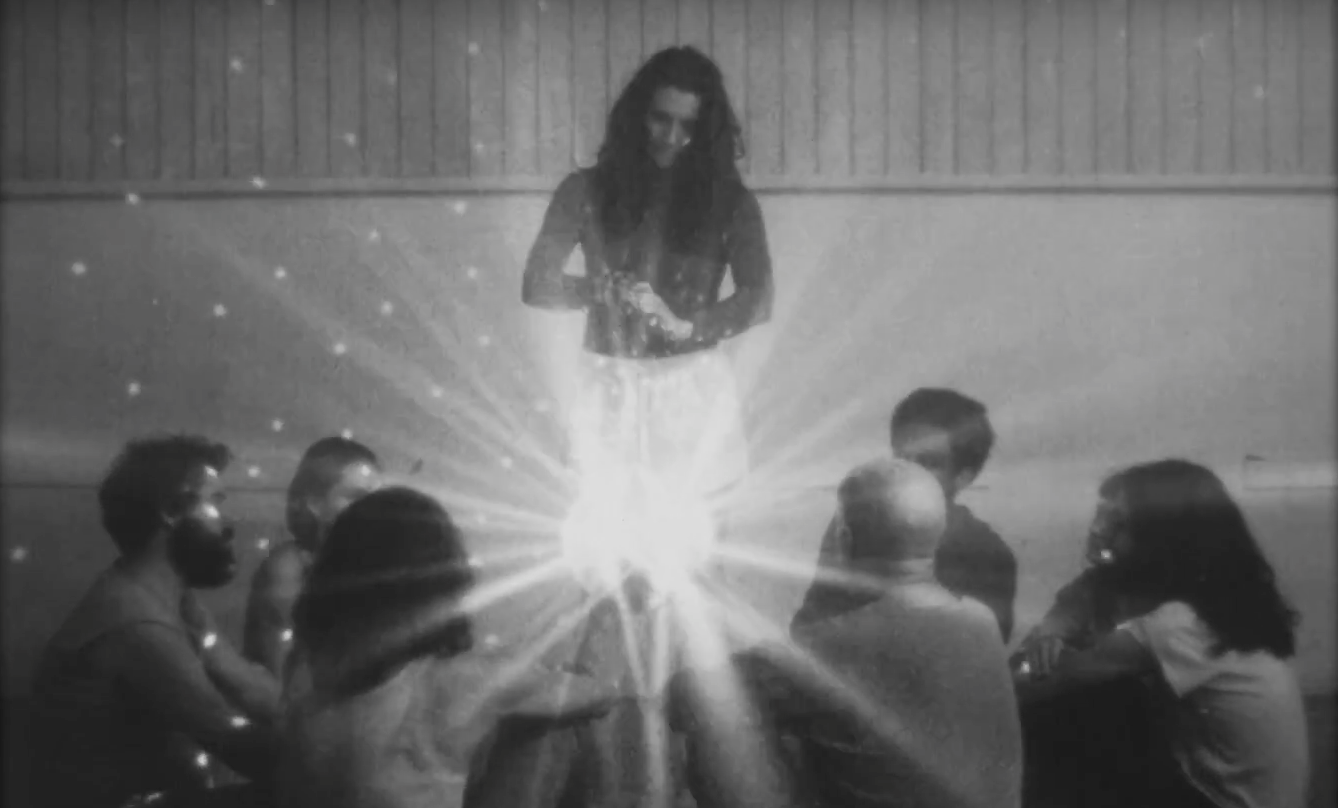 Published on
November 9, 2017
Category
Collaborations
The artist and filmmaker introduces his dance-induced sci-fi dystopia.
Presented by the Vinyl Factory in partnership with König Galerie, Jeremy Shaw's Liminals is a mind-melting pseduo sci-fi documentary which follows a group of 8 dancers as they enact ecstatic rituals in an attempt to access a new realm of consciousness with the potential to save humanity.
Originally premiered at this year's Venice Biennale, the 20-minute film is set against a 1970s cinema vérité aesthetic, drawing parallels between the experimental spiritual gatherings of the '70s and the effect-laden release of contemporary hedonistic subcultures.
With its trance-like soundtrack now available on 10″, and a month left for you to visit Liminals – alongside The Store X The Vinyl Factory commissioned works by Ryoji Ikeda, Arthur Jafa, Virgil Abloh & Ben Kelly and Everything At Once with the Lisson Gallery – we asked Jeremy to give a sneak preview of the work, which will transport you into an altered state of consciousness.
Jeremy Shaw's Liminals is open Tuesday – Saturday: 12pm-7pm and Sunday: 12pm – 6pm until 10th Dec 2017 at Studio Ten, The Store X, 180 The Strand, London, WC2R 1EA. Click here for more information on how to visit.