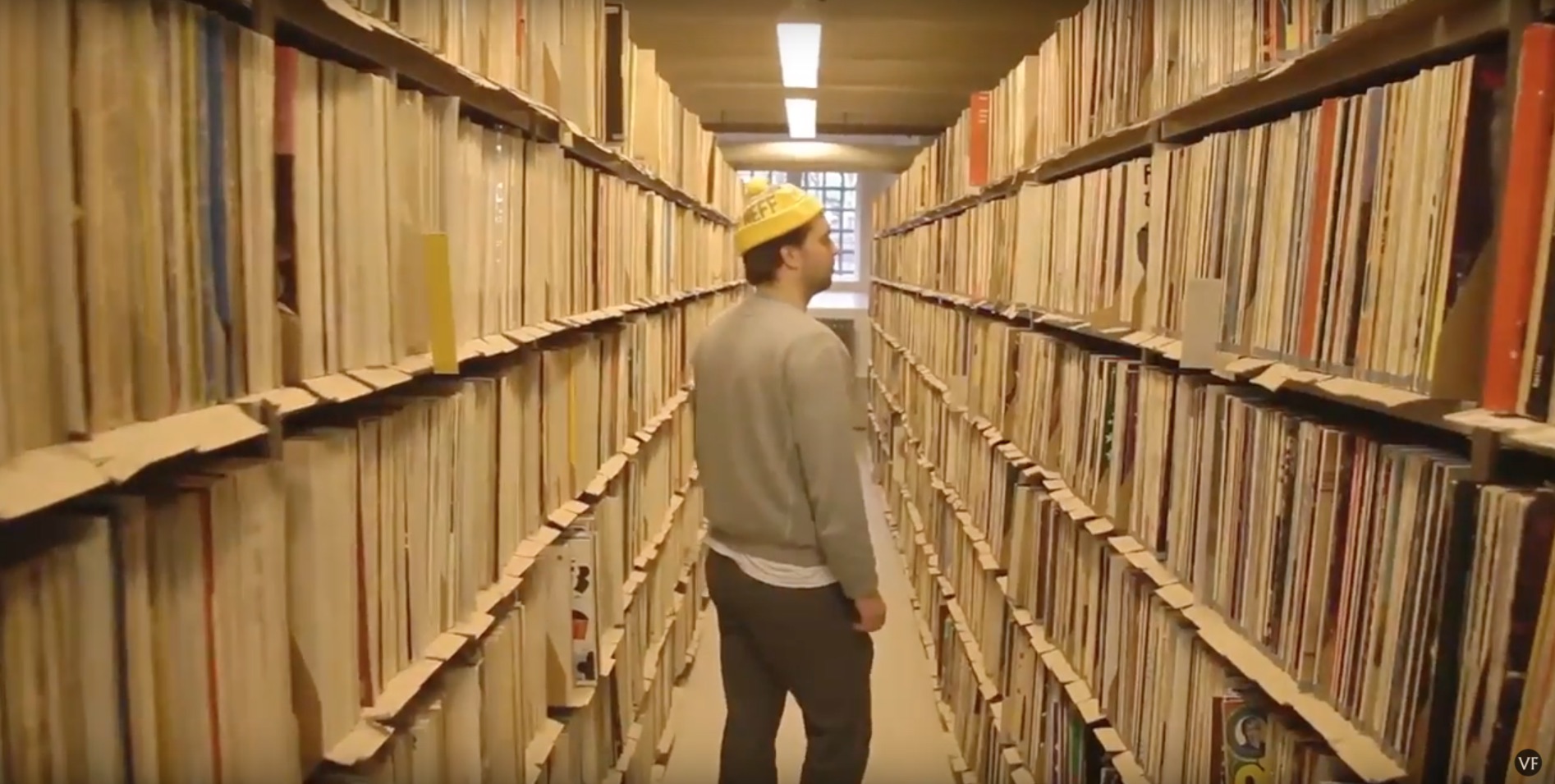 Published on
September 20, 2017
Category
Vinyl Factory Films
Where almost everything is borrowable.
Following our feature discovering incredible record libraries around the world, DJ and producer Max Graef uncovers an audio treasure trove at the Zentral- und Landesbibliothek BerlinZentral.
Listen next: Max Graef and Glenn Astro's vinyl-only crate-digging mix
The largest public music library in Germany's capital boasts a huge range of sonic archives (salsa, Russian folklore, rap, medieval and more), music publications, over 43,000 CDs, over 95,000 pieces of sheet music, and a "piano room" where you can reserve your slot to tickle a Bechstein or Steinway piano ivories for up to two hours a week.
As for vinyl? There are over 73,000 records in its collection, all housed in a closed storage container at the ZLB's Berliner Stadtbibliothek location.
Inside you can browse, listen and borrow music ranging from obscure jazz to flute rock funk, to rare sound recordings from the GDR.
"This is a great opportunity to spend some time looking through music, sitting in this quiet room, listening to records and maybe taking them home. People should definitely use it," says Graef.
Watch Max Graef peruse the stacks on stacks on dreamy stacks, and check out some of the vinyl he unearths below.
Filmed and edited by Rob Blake.