Published on
January 6, 2018
Category
Features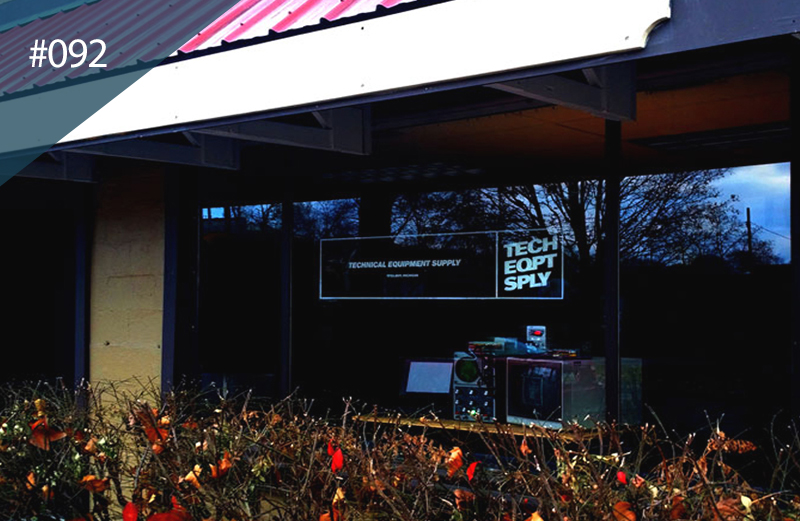 A burgeoning vinyl hotspot in small town Michigan.
Every week, we pick out one must-visit spot from a different city around the world with photos and a little bit of history. Think of it as a kind of 1000 places to see before you die for record shops.
Having already paid a visit to Peoples Records in Detroit we now head an hour outside the Motor City to Ypsilanti, where Technical Equipment Supply is putting the unlikely town affectionately known as Ypsi on the crate digging map.
---
Technical Equipment Supply
Location: 306B N River St, Ypsilanti, Michigan, USA
Go for: Its in-house label (previous releases include exclusives from Aphex Twin and Madlib), new and used techno, electro and hip-hop
What's the story?
Though Technical Equipment Supply's little-known locale might seem like a strange place to open up a new music shop, producer and owner Todd Osborn – who once ran the first drum & bass record shop in Detroit during the '90s – knew exactly what he was doing.
A curated selection of vinyl, cassettes, vintage t-shirts, books and collectibles, its small town address allows Osborn the opportunity to experiment in a way he wouldn't be able to in a bigger city with things like astronomical rent to consider.
Harkening back to the community-driven DIY Detroit record shops he grew up visiting as a kid, TES is a place where techno 12″s sit alongside hardcore punk albums and Def Leppard tour tees in perfect harmony.
With exclusive in-house label releases that are only available to purchase in person TES has already attracted worldwide attention to Ypsi, fielding customers traveling from as far as Finland to nab its wares.
If you build it, the vinyl fanatics will come…