Published on
November 16, 2017
Category
Features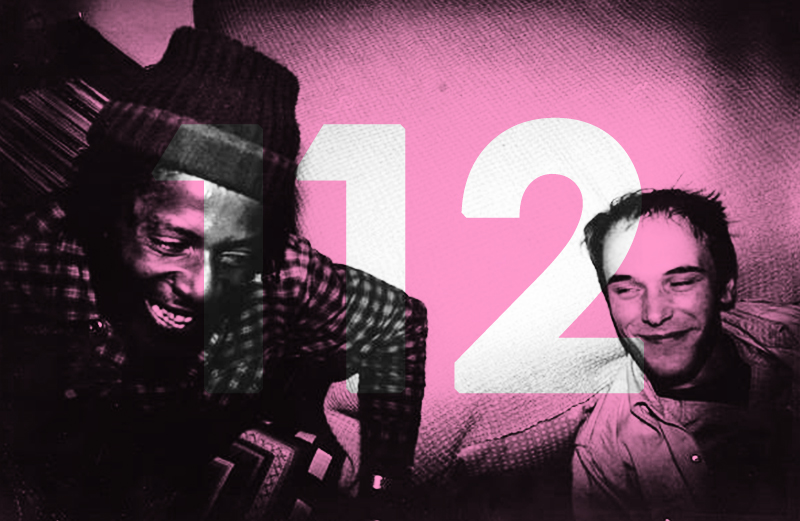 The On-U Sound.
One of the things we like most about asking artists to focus these mixes on a single act is that just occasionally, you get a situation where someone is both the subject of a mix, and then subsequently the DJ behind another.
And who more worthy of the accolade than UK dub veteran Adrian Sherwood, who was first celebrated by Pinch in VF Mix 83 and now takes the controls to pay homage to one of his On-U Sound stallwarts Dub Syndicate.
Initially one of the many studio-based projects masterminded by Sherwood during the label's early days, Dub Syndicate evolved to become the main musical vehicle for Lincoln Valentine Scott aka Style Scott, who would lay down backing tracks in Kingston, that Adrian would apply his mixing board magic to when the tapes arrived in London.
An international exchange of sorts, connecting deep and heavy reggae rhythms with Sherwood's tough and independent On-U aesthetic, Dub Syndicate have been the subject of a major reissue campaign this year, with six albums returning to the shelves last week.
Ahead of Adrian Sherwood's 'Sherwood At The Controls' show at London's Jazz cafe on 18th November, dive into the Dub Syndicate sound, mixed by the man who knows it best, above.
---
Tracklist:
01. Don't Care About Space Invader Machines
02. Must Be Dreaming
03. Haunted Ground
04. Subway Style (Intro)
05. Dr Who
06. Synchronizer
07. Pounding Systems
08. A Taste Of Honey
09. Displaced Masters
10. Forever More
11. Money Dealers (Intro)
12. Can't Stop Jumping
13. Hifi Gets A Pounding Pt. 3
14. Socca
15. Ravishankar Pt. 1
16. No Flash
17. All Other Roads Are Shut Off
18. Out & About
19. Presurized
20. The Show Is Coming
21. Train To Doomsville