Published on
February 23, 2019
Category
Features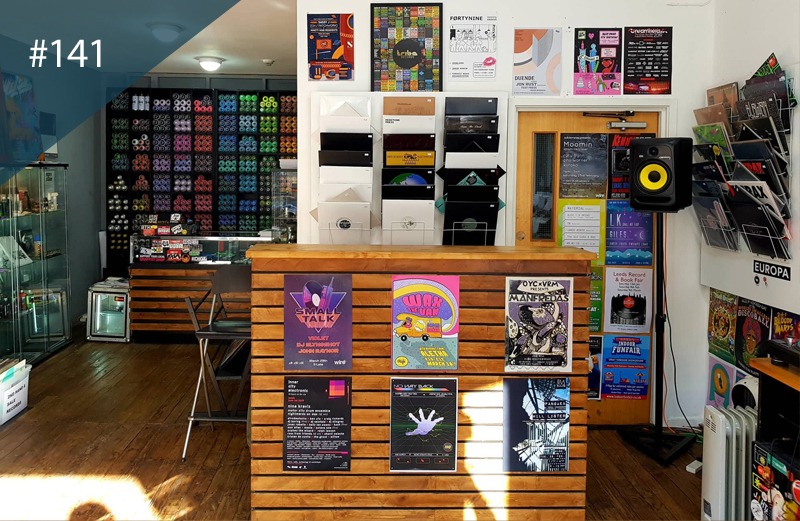 "On any given day there may be a kid buying their first record or a legend of the scene in the shop."
Every week, we pick out one must-visit spot from a different city around the world with photos and a little bit of history. Think of it as a kind of 1000 places to see before you die for record shops.
From Lima to Leeds, our worldwide quest for the best record shops arrives in the Yorkshire city that has been a consistent cornerstone for electronic music in the UK.
---
Tribe Records
Location: 28 Kirkgate, Leeds LS2 7DR
Go for: Dub, techno, and no nonsense club material
What's the story?
Leeds has quietly been cultivating its under-the-London-radar dance music scene for decades. Cosmic Slop, Outlaws Yacht Club and KMAH Radio are just the tip of the iceberg in a city that gave us Back 2 Basics, Iration Steppas and Nightmares On Wax. Among them, and equally as vital, is Tribe Records – the brainchild of Simon Scott, who founded the shop in 1995.
"We opened the shop in the Corn Exchange, which went on to be the foundation for such UK institutions such as Subdub, Outlook and Dimensions Festival, all of which have flourished under Scott's stewardship," says Tribe's Alex T, who also DJs on Rinse FM. "Subdub is now the longest running sound system party in the country."
If that nugget of musical history isn't enough to entice you inside, then their selection of house, techno, electro, reggae, dancehall, disco and everything in-between, will. "We cater specifically for club and radio DJs," says Alex. "Tribe is a vital hub in the community, providing a place for young, promising DJs to learn and engage with other like minded people. On any given day there may be a kid buying their first record, or a legend of the Leeds scene like Tristan Da Cuhna, in the shop."