Published on
February 15, 2019
Category
Features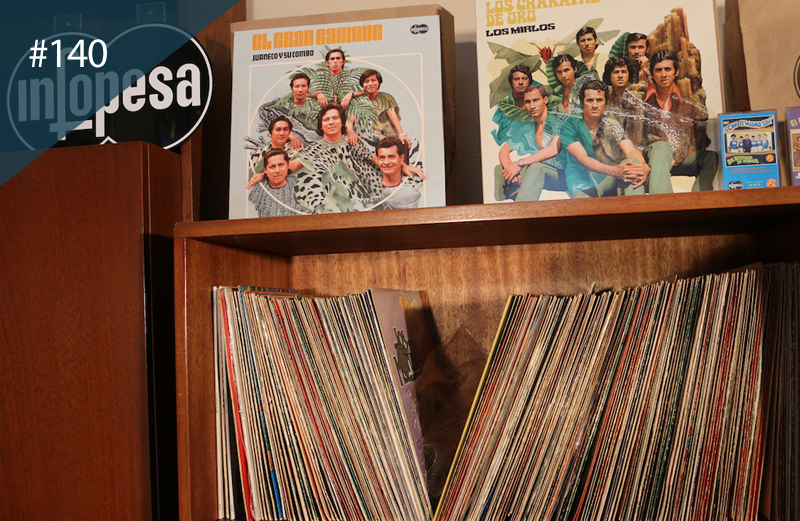 A Peruvian institution.
Every week, we pick out one must-visit spot from a different city around the world with photos and a little bit of history. Think of it as a kind of 1000 places to see before you die for record shops.
In its '70s heyday, Infopesa was the most influential musical institution in Peru – a label, recording studio and pressing plant that helped bring cumbia to the masses. In 2019, with a newly re-launched label and record shop, it continues to fly the flag for the country's vibrant music scene.
---
Infopesa
Location: Av Horacio Urteaga 1156, Office: 301 Jesus Maria, Lima, Peru
Go for: Peruvian gems, reissues from the Infopesa record label and salsa
What's the story?
Founded by Alberto Maraví, Infopesa is one of Peru's oldest record labels. Founded in 1971 and relaunched in 2011 by his son Juan Ricardo Maraví, Infopesa opened a record shop in 2016, which continues to share Alberto's legacy with the world. Now the shop introduces what Ricardo calls "the most popular and sought genres from our region," with the rest of the world – otherwise known as the infectious sound of cumbia, salsa, boleros and Nueva Ola.
Specialising in original Peruvian pressings from the '70s and '80s, Infopesa now stocks a healthy batch of reissues and rarities, many of which, like like Juaneco y Su Combo's El Gran Cacique, are pressed through the label. "We decided to open the store to share this musical at a fair price," says Ricardo, referencing the Discogs price hike culture that dominates Peruvian record digging. "Numerous sites were selling old and damaged vinyl from our back catalogue at unfair prices, so we've been able to reintroduce the hidden gems from Peru to the local culture."