Following our rundown of the year's best albums so far, here are the best decks to play them on.
We're halfway through the year now and a few turntables have hit the market, while other slightly older turntables, have been presented in a new light. From these, and a few models released towards the end of last year, we've formed an overall picture of the current state of play.
The most noticeable theme in turntable design are further moves to integrate. That is, putting the likes of a phono amp, USB port and even a headphone amplifier in the turntable chassis. This is both a good thing and a bad thing. Good because it offers value for money, a small overall footprint and reduced installation time and effort. Bad because stuffing this lot up close to delicate turntable engineering and especially close to the delicate cartridge promotes electrical interference which lowers sound quality. Some designs cope with the demands better than others, though.
---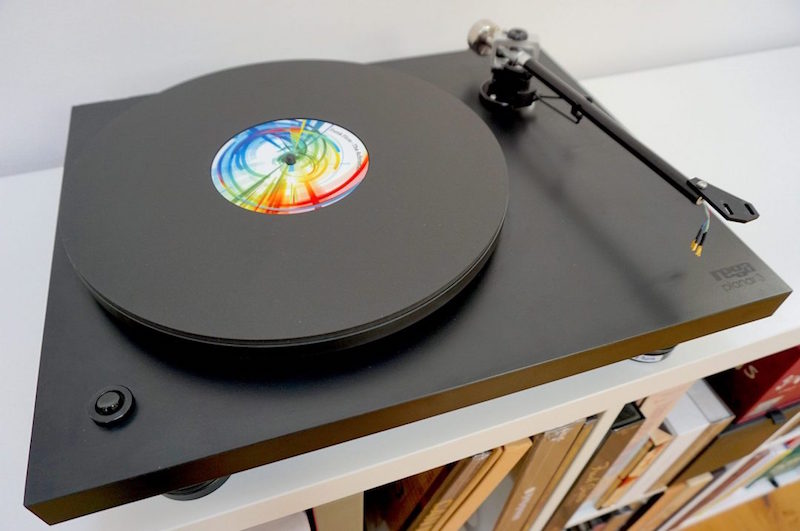 The Funk Firm Rage II
Prices: F7 tonearm: Achromat (5mm): £70, £425 Bo!ng Feet (For Rega – 3 Feet): £112
www.thefunkfirm.co.uk
Upgrade your Planar 3 gradually, with each of the above enhancements one at a time, or send your Planar 3 to The Funk Firm for the full Rage II upgrade. Also, "…as Rega belts are notorious for stretching, a new belt will be supplied if a full kit is purchased," said the company. Funk Firm will also give your old deck a service. As for the sound quality of the Rage II? Brilliant! It gives the Planar 3 a new lease of life.
---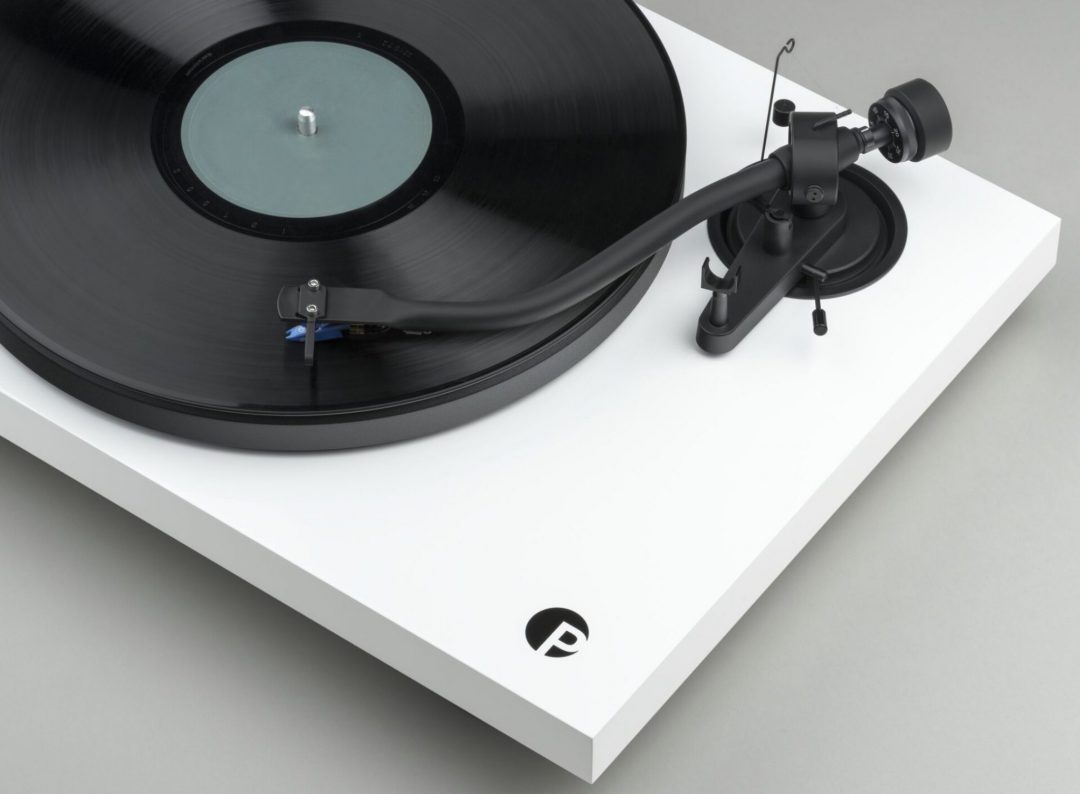 Pro-Ject Debut III S Audiophile
Price: £325
www.henleyaudio.co.uk
A complete contrast to the Juke E turntable seen below. This belt-driven, two-speed turntable arrives with a S-shaped arm and the newly developed Ortofon Pick it 25A cartridge. Based upon the OM series of cartridges, the Pick it 25A, made exclusively for Pro-Ject's use, includes silver spools. This deck is all about sound quality. It provides a strong yet relaxed suite of bass frequencies combined with low noise-induced midrange detail that enhances clarity.
---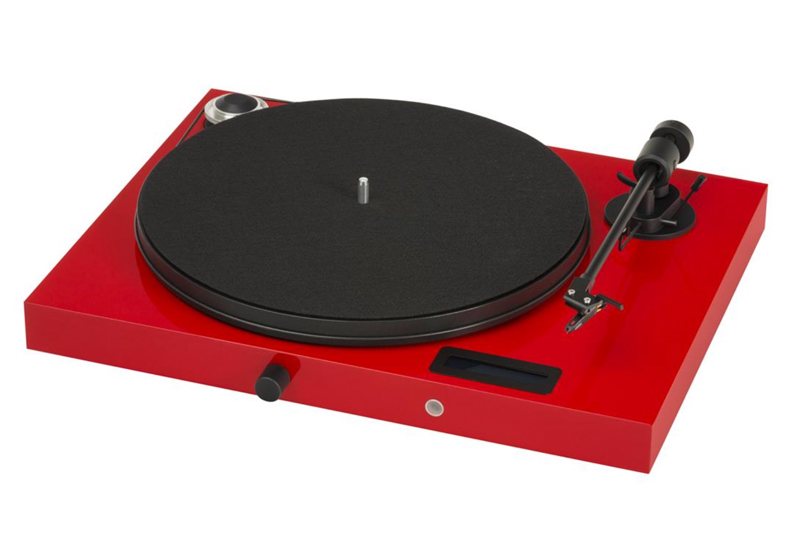 Pro-Ject Juke E
Price: £369
www.henleyaudio.co.uk
Addressing the 'all in one' market, the turntable includes a built-in phono stage, a pre-amplifier, a power amplifier and Bluetooth in one chassis. This unit only needs a pair of speakers to run and you're away. Don't expect too much in the way of low-noise sonic nirvana here, not with all of this gear poised cheek by jowl. Do expect a great value for money package with good sound quality providing an ideal entry point for the beginner.
---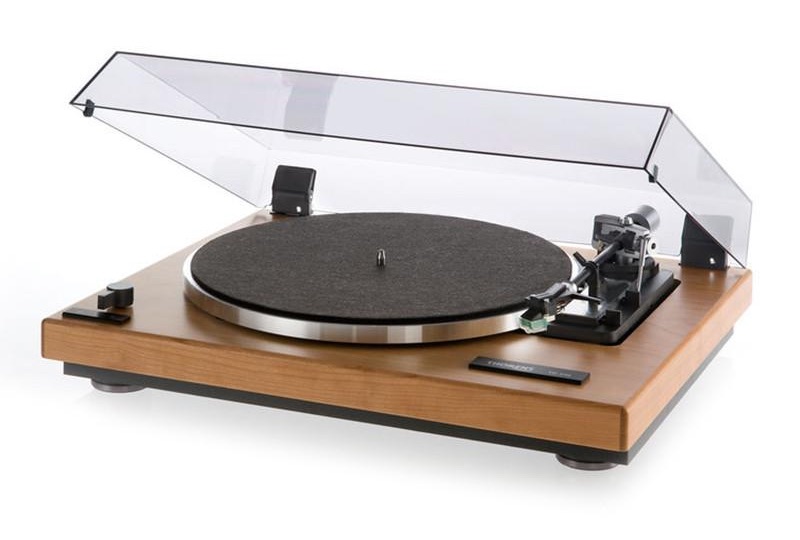 Thorens TD 240-2
Price: £699
www.thorens.com
The result of a collaboration between Thorens and Dual, this turntable benefits from automatic play, which will bring a nostalgic tear to the eye of some, but also a sigh of relief to others who want to operate the turntable largely by button pressing only. This is a well built deck with a solid wooden plinth that provides seriously mean bass response.
---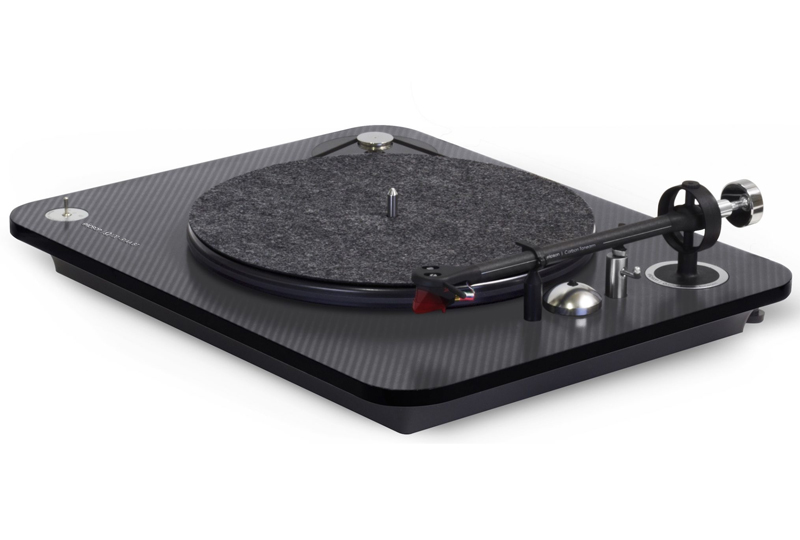 Elipson Omega 100 RIAA BT Carbon Black
Price: £699
www.avoke.co.uk
The deck features a built-in phono amplifier, Bluetooth, and a USB port fitted to the rear of the turntable, that allows you to rip vinyl to a digital. You also get Ortofon's 2M Red as the cartridge (valued at around £100 on its own). A carbon fibre arm and plinth is also part of the package. The sound quality is decent, but it's not really aimed at audiophiles. In this market though, it offers great value.
---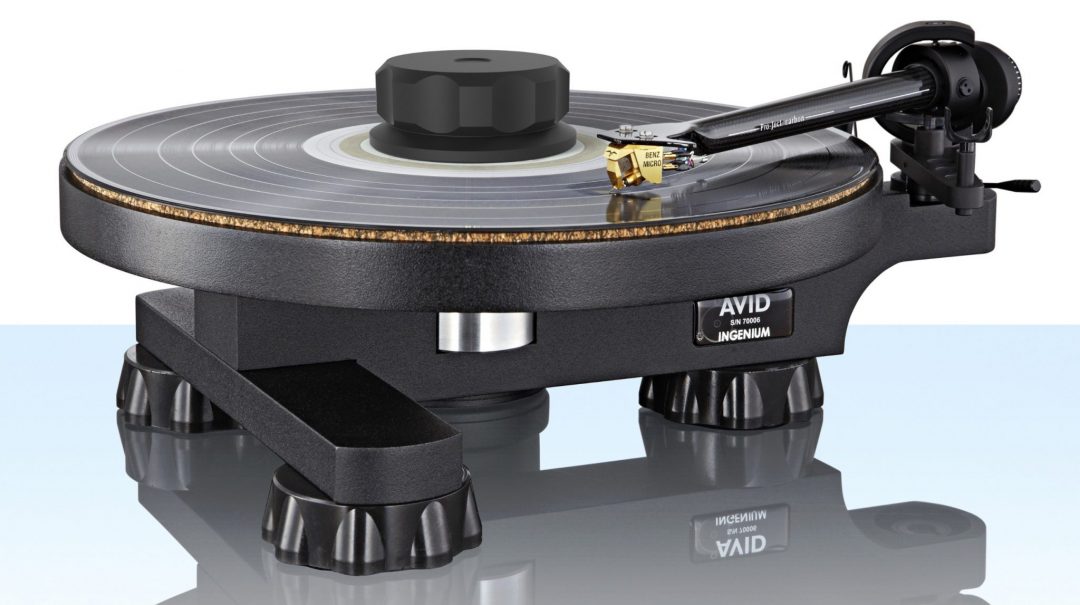 Avid Ingenium
Price: £1,250
www.avidhifi.co.uk
Newly presented by Avid with a lower price (because the higher specification Ingenium 2 is on the way), this solid turntable is a highly simplified version of the top-of-the-range Acutus turntable. It arrives with a TA-1 arm and cartridge bundle. The deck is competitively priced, it oozes quality in both construction and sound, and offers an excellent entry point to high-end audio.
---
VPI Player
Price: £1,500
www.renaissanceaudio.co.uk
Another turntable that looks to stuff as much into its chassis as possible. Those wanting the audiophile version of this same turntable, stripped of all of its toys should look out for the Cliffwood variant. This Player option includes an arm, cartridge, built -n phono amplifier and built-in headphone amplifier. This means that you don't even have to connect a pair of speakers to get it up and running. Excellent performance in its class.
---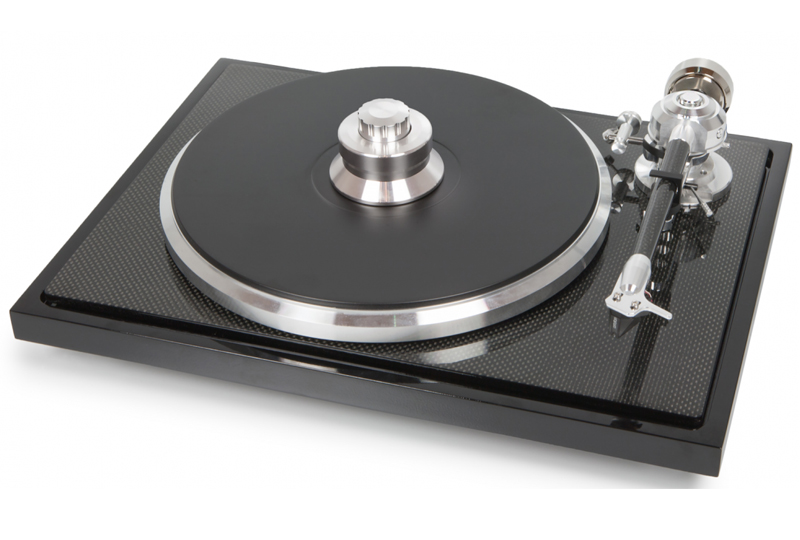 EAT C-Major Super Pack
Price: £1,998 (or £1,798 without the cartridge)
www.absolutesounds.com
The C-Major is effectively a slightly stripped-back version of the popular C-Sharp turntable. Hence, the C-Major offers a tonearm that spans 9" instead to the C-Sharp's 10". There is no separate speed control on the C-Major and the latter's plinth is slightly smaller. Here, you get a Ortofon MC Quintet Blue cartridge as well. You will need to add a good quality stabiliser (bin the EAT model), and add a quality platter mat to get the best from it. Once done, the EAT sings.