Published on
February 25, 2019
Category
Features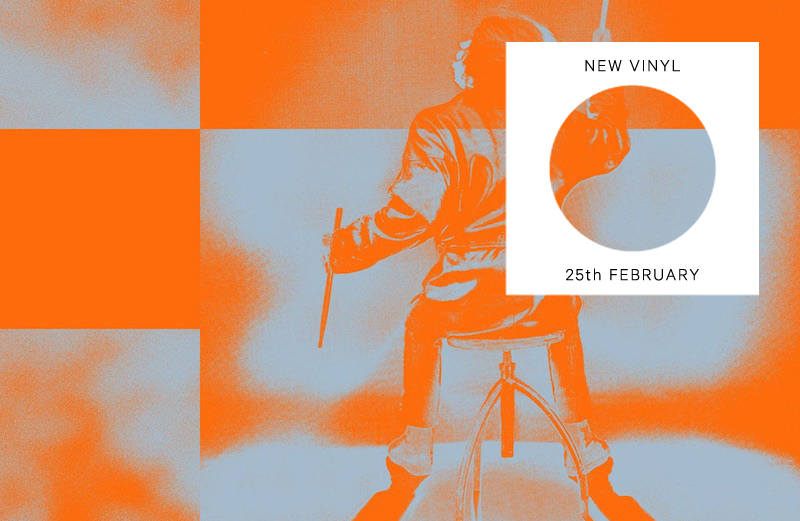 Electro oddities, dubby disco and revolutionary free jazz.
This week's VF recommendations begin with a brace of crucial leftfield dance floor reissues, from Curt Cress on Music From Memory and King Sporty on Emotional Rescue. Meanwhile, new business sees D.Tiffany's Planet Euphorique continue a stellar run of releases and BADBADNOTGOOD's collab with Little Dragon finally get a 7″ pressing.
In the album's section, there are radical reissues for Sonny Sharrock and Roy Garrett, Hieronymus Bosch-inspired choral arrangements from Susanna and an excitable 12-tracker from 96 Back.
Scroll down for our definitive across-the-board rundown of the week's new vinyl releases as selected by The Vinyl Factory Editors Anton Spice and Gabriela Helfet, alongside Patrick Ryder and James Hammond. 5 singles and 5 LPs every 7 days that are unmissable additions to any collection.
---
Singles
---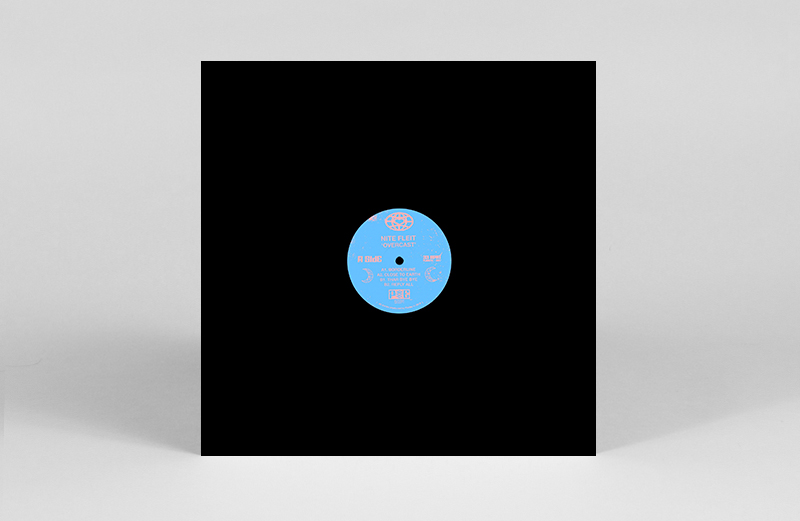 Nite Fleit
Overcast
(Planet Euphorique)
D.Tiffany's Planet Euphorique imprint continues its run of stellar releases following Reptant's Freq Accident – one of our favourite dance records in January – with an excellent new 12″ from London-based producer Nite Fleit. Across the Overcast EP, she serves up electronic heaters of the techno leaning variety – from the pumped up robot of opener 'Borderline' and roller 'Slow To Earth', to the dreamscapes of 'Reply All'. – GH
---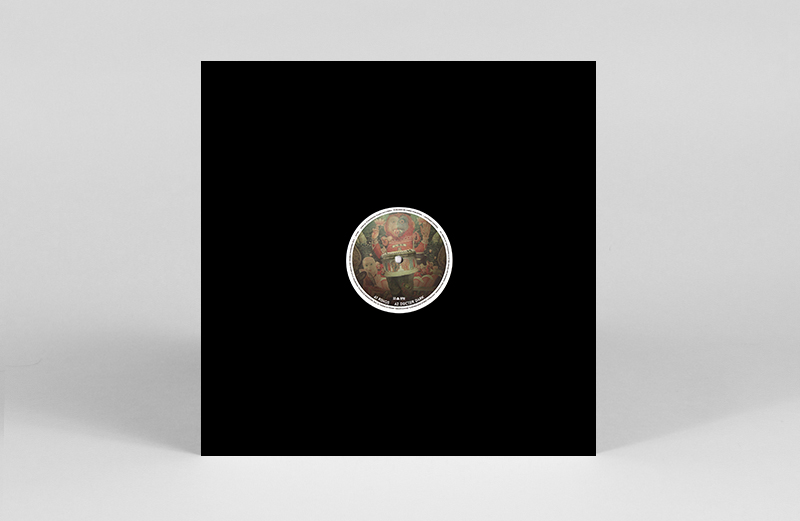 L±R
The Rambler
(Asking For Trouble)
The first release of the year on Keith Tenniswood's Asking For Trouble imprint sees the electro titan switch into Radioactive Man mode and join London Mondular Alliance's Simon Lynch and Free-Ro hero Monoak in the studio for some high grade floor fuel. Operating under the L±R alias the trio dish out neck snapping MPC beats, rugged sequences and acid tinged hooks, not least on rumbling UFO friendly opener 'Rings', a dancefloor sureshot with enough twinkling optimism to touch you in your deepest K Hole. Mastered by Tenniswood himself, you can rest assured that this one rasps and rolls throughout. – PR
---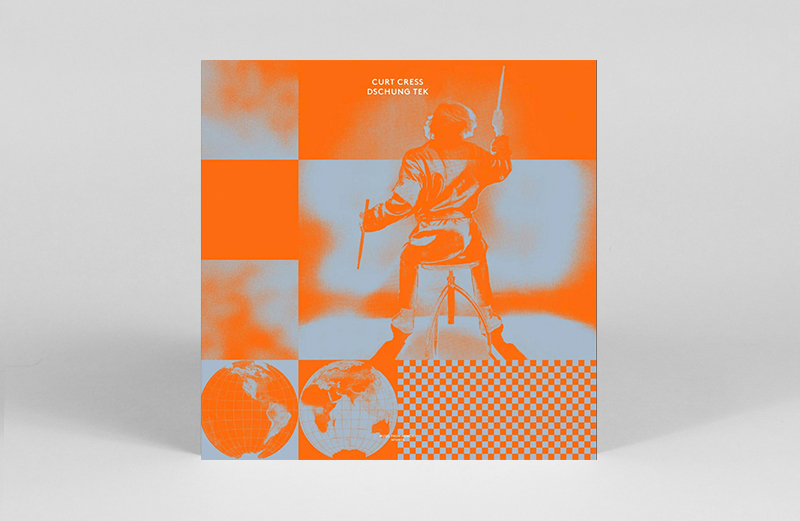 Curt Cress
Dschung Tek
(Music From Memory)
Having recorded far and wide in the realms of pop, jazz and disco through the '70s and early '80s, drummer Curt Cress approached his 1983 solo effort Avanti with a well-seasoned desire to merge live percussion and electronics. In line with other formative house and techno efforts at the time, Music From Memory take three of the key moments from Avanti and pair them up with the title track and its non-live drumming version, which comes from a much sought after 1991 single. All in all, a fine way to acquaint yourself with Cress' solo work. – JH
---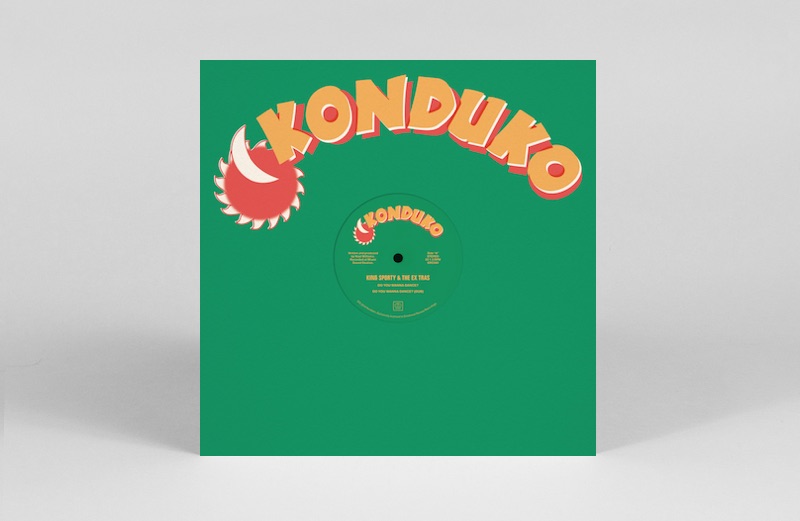 King Sporty & The Ex Tras
'Do You Wanna Dance?'
(Emotional Rescue)
Emotional Rescue completes its trio of King Sporty & The Ex Tras reissues with cult disco dub 'Do You Wanna Dance?'. The snap-back drum programming, rubberised bass lines and punky vocals are given acid treatment by Felix Dickinson on the flip, who draws out the original into a spacious chugger a la Gwen Guthrie's Padlock or Imagination reimagined by Larry Levan. – AS
---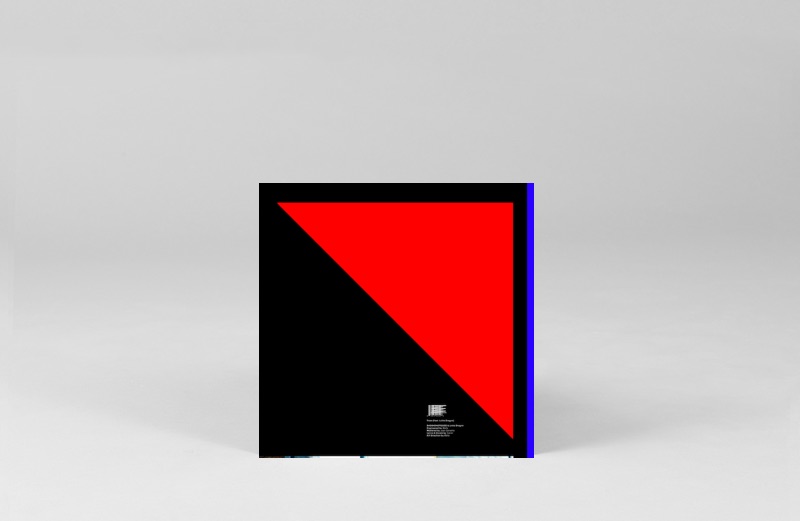 BADBADNOTGOOD & Little Dragon
'Tried'
(Ninja Tune)
Given a digital release in September, this single between jazz jammers BADBADNOTGOOD and Little Dragon's Yukimi Nagano finally gets a 7″ outing this week. There's a timeless quality to the sound, which nods to trip hop, old school soul and the softer side of Hiatus Kaiyote, making this collaboration feel both prescient and long-overdue. – AS
---
LPs
---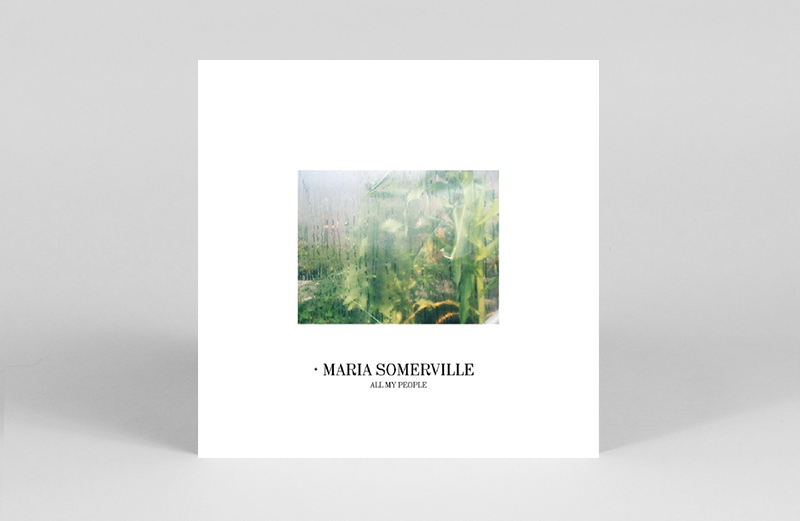 Maria Somerville
All My People
(Self-Released)
Layering ethereal vocals and drone with traditional folk ballads and memories, Irish producer and musician makes a stunning debut with her album All My People. Drawing inspiration from Inis Óirr – a tiny island sitting off Ireland's west coast – the album explores tales of doomed romance, bittersweet love stories and longings of 'home'. Across seven tracks, Somerville weaves delicate vocals atop minimal percussion and traditional instrumentals. – GH
---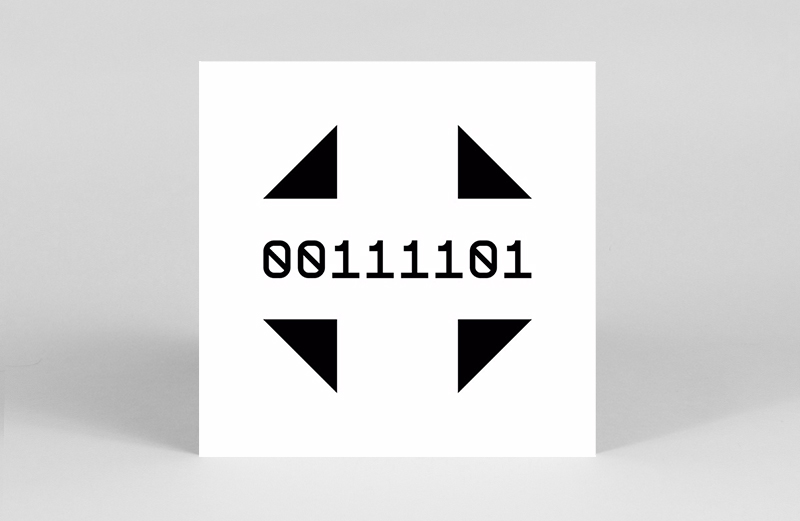 96 Back
Excitable, Girl
(Central Processing Unit)
Sheffield producer 96 Back follows up his 2018 EP for CPU, with storming debut Excitable, Girl. Its 12-tracks traverse from techno, electro and new wave ('Ghzel Tea' and 'Matryoshka') to the more serene (beautiful piano closer 'Vennsate Reprise'), featuring a guest spot by British producer Happa on 'Lezi'. An album you'll return to over and over again, regardless of your dance floor preferences. – GH
---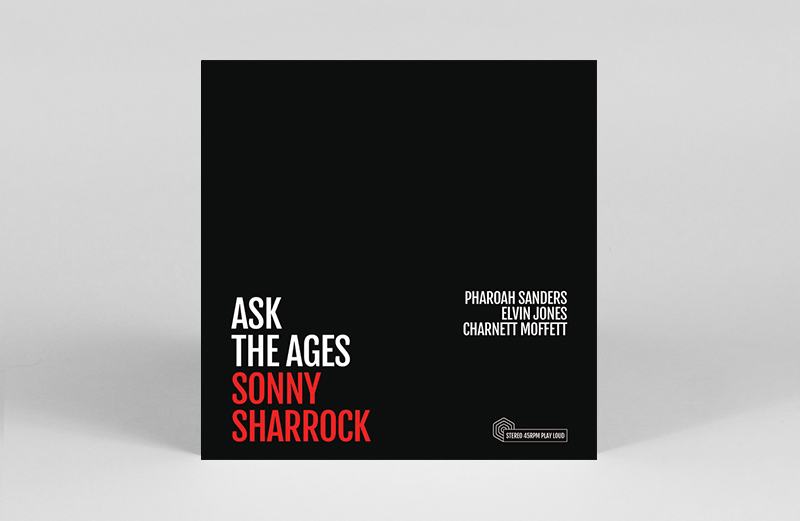 Sonny Sharrock
Ask The Ages
(Hive Mind Records)
Asthma is not often seen as having serendipitous results if you're an aspiring tenor sax player, but in effectively forcing Sonny Sharrock onto the electric guitar at the start of the 1960s, one of the most important free jazz voices came into being. Taking Coltrane's flair for modal beauty and colliding it with feedback and a ferocity that could match Albert Ayler at his most intense, Sharrock's sound was revolutionary and Ask The Ages was arguably his finest moment. With both edges of his playing in full bloom here, and a pretty incredible host of accompanying musicians (Pharoah Sanders, Elvin Jones & Charnett Moffett) it's great to finally have this seminal work given a new vinyl edition. – JH
---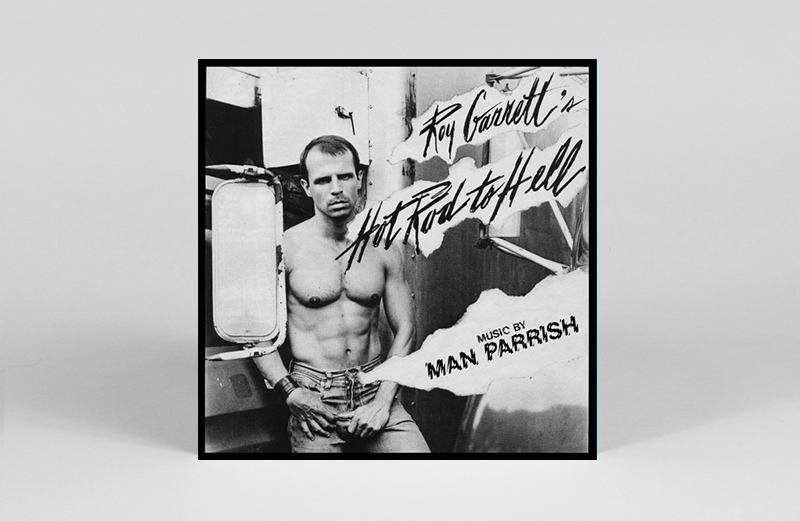 Roy Garrett & Man Parrish
Hot Rod To Hell
(Dark Entries)
After making a splash with a series of Patrick Cowley's adult film soundtrack reissues over the past few years, Dark Entries returns to the world of porn theatres and top shelf mags with this unique collaboration. In 1982, male dancer and gay porn star Roy Garrett chronicled his experiences of the anything goes scene in a series of poems, set to sleazy synth by Man Parrish. Though undeniably explicit, the lyrics are powerful and expressive, while the electronic workouts are cosmic gold. – PR
---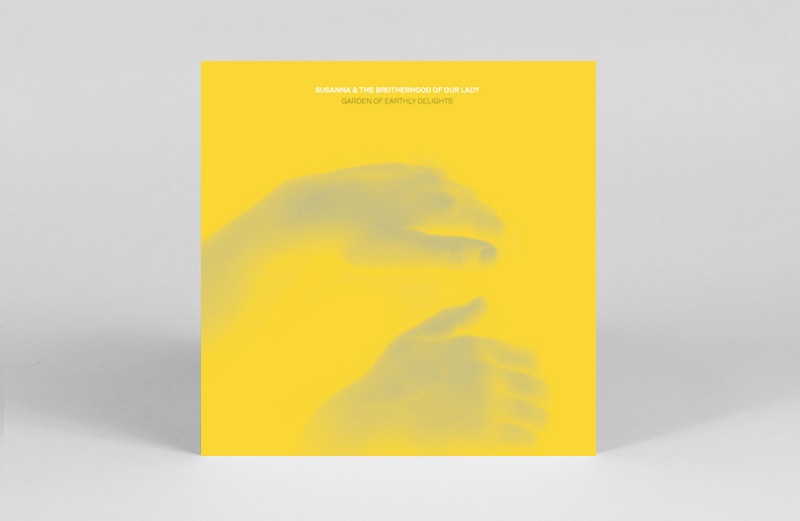 Susanna and Brotherhood of Our Lady
Garden of Earthly Delights
(Susanna Sonata)
Inspired by the carnal imagery of Dutch master Hieronymus Bosch, and with a band named after the religious organisation that sponsored him, prolific Norweigian artist Susanna returns for her 13th album, flanked by The Brotherhood of our Lady. Far from the bestial vices and carnivalesque scenes of medieval debauchery that populate Bosch's extraordinary paintings, Susanna recorded this album on a remote Norwegian outcrop, her environment acting as a foil to the human folly he depicted. Musically, Susanna's voice takes centre stage, her close harmonies, choral arrangements and prophetic lyrics mingling with icy synths and pastoral laments. We've been fans of Susanna's for some time now and Garden Of Earthly Delights should sate young and old alike. – AS