Published on
February 18, 2019
Category
Features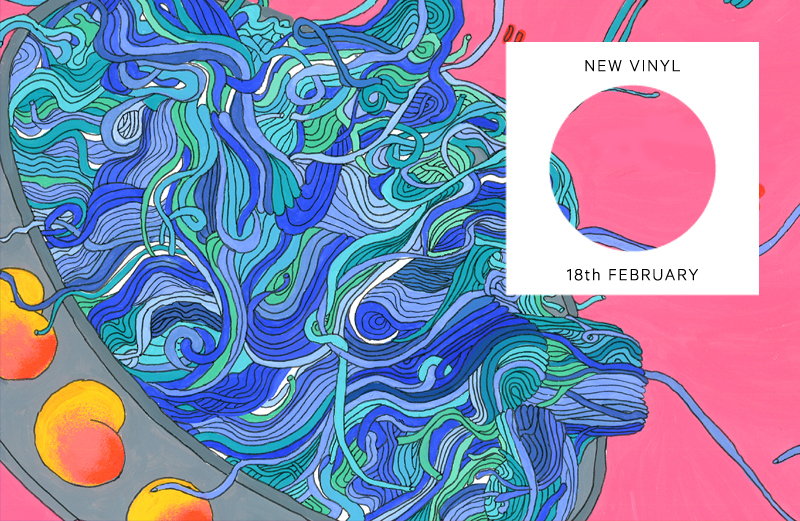 Cacophonous Korean electronics, experimental a cappellas and tropico-synth rollers.
This week's selection begins with a brace of limb-flinging rollers from Chaos in the CBD, a new offering from the inimitable Skee Mask and a set of sublime vocal abstractions courtesy of Cucina Povera.
Elsewhere, we've got a hefty dose of over-looked Korean electronics, intimate miniatures from Jessica Pratt, and a deep dive into the claustrophobia of grief courtesy of King Midas Sound.
Scroll down for our definitive across-the-board rundown of the week's new vinyl releases as selected by The Vinyl Factory Editors Anton Spice and Gabriela Helfet, alongside Patrick Ryder and James Hammond. 5 singles and 5 LPs every 7 days that are unmissable additions to any collection.
---
Singles
---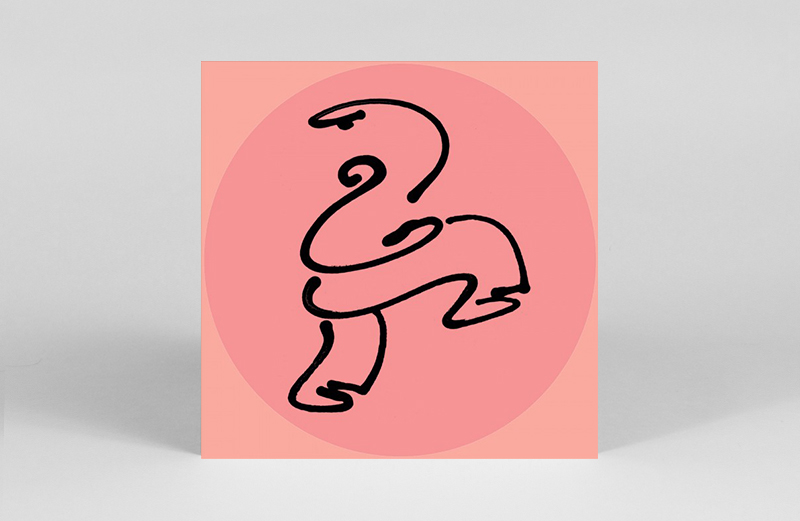 Chaos In The CBD
'Orange Blank' / 'Green Dove'
(In Dust We Trust)
Trading the acid inundated tings and tangs of their 2018 EP Multiverse for tropico-synth house, Chaos In The CBD are back. A-side 'Orange Blank' is anthemic, peak-time limb flinging fare, like Bicep's 'Glue' got whizzed through a balearic blender. Meanwhile on the flip, 'Green Dove' is a balmy Chicago house-influenced roller, perfect for lulling a crowd into buzzed serenity, and with a teensy helping of acid to close out the proceedings with a zing.
---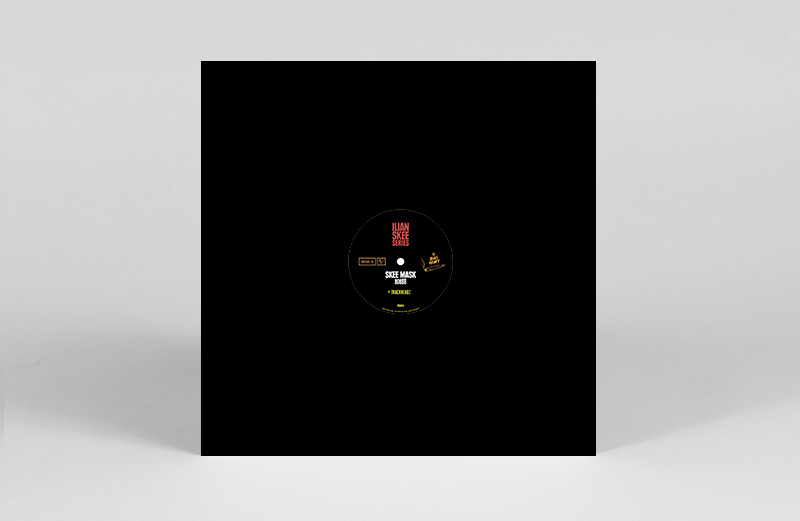 Skee Mask
808BB
(Ilian Tape)
Following his Compro LP – one of our favourite albums of 2018, Skee Mask returns to Ilian Tape, putting the pedal to the bmp metal with three track affair 808BB. Whereas Compro tip-toed along slightly more ethereal breakbeat and techno musings, this time around it's jacking hour. A-side 'Trackheadz' rolls through like an industrial washer caught on a d-floor loop. On the B-side, 'TH808' is more serene, relatively speaking, awash with emotional synth euphoria. Before you start to catch a feel though, '800AB' swings back in to get you in hyper motion. Yet another killer release from a producer who continues to lay down damn fine records like hotcakes.
---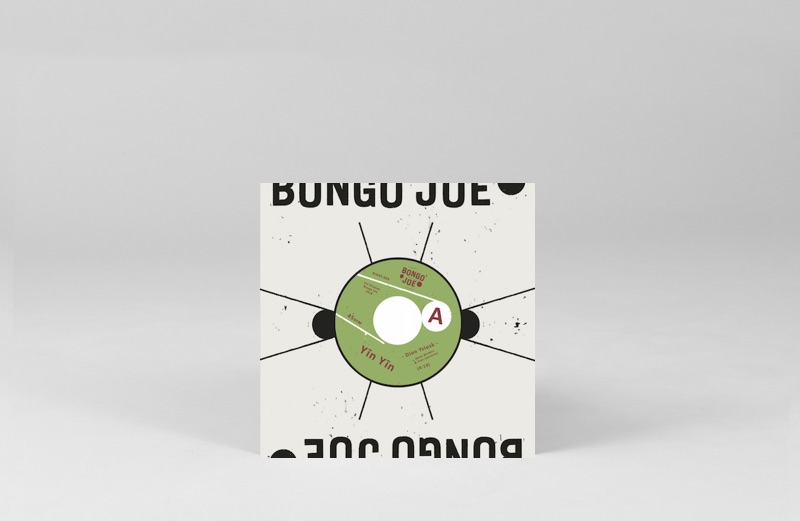 Yin Yin
Dion Ysiusk / Dis Kô Dis Kô
(Les Disques Bongo Joe)
Kees Berkers and Yves Lennertz follow in the footsteps of fellow Dutchmen Altin Gun and The Mauskovic Dance Band, arriving at Switzerland's Bongo Joe with their own globalised funk sound. On the A-side, 'Dion Ysiusk' takes a lazy afternoon stroll through South East Asian tones and light psych drones, coming on strong like Khruangbin on a heroic dose. It's the flip that steals the show here though, hurtling through the solar system with a smudged Bollywood playback of 'I Feel Love', as heard through The Impossibles' guitar amp.
---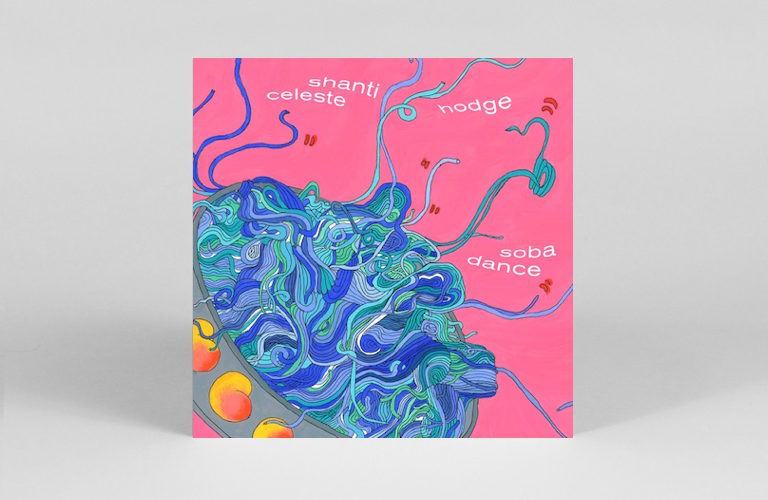 Shanti Celeste & Hodge
Soba Dance
(Peach Discs)
Having shared the same billing on more than a few occasions, and with both producers having roots in the Bristol club scene, Shanti Celeste and Hodge's Soba Dance is both a natural collaboration and a suitably propulsive affair. These three percussive workouts are primed and ready to fuel techno dance floor conga lines, and come hot on the heels of Hodge's brilliant Livity Sound collaboration with Laurel Halo late last year.
---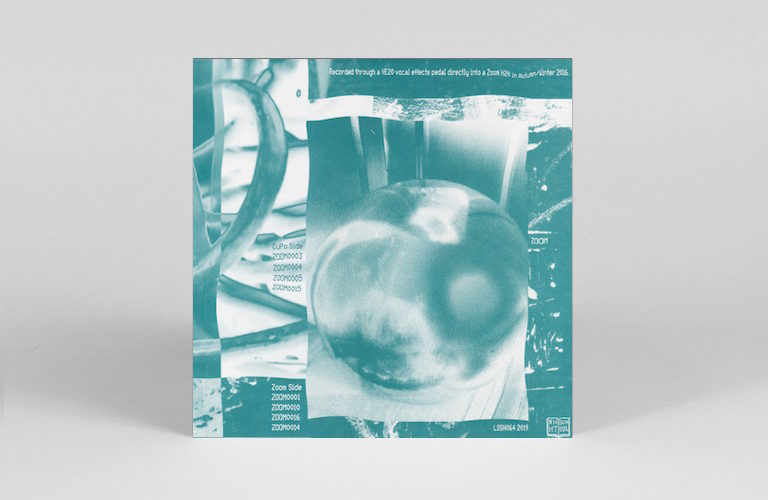 Cucina Povera
Zoom
(Night School)
The term DIY has long since made the transition from describing method to evoking an aesthetic. It has become the 'distressed leather' of generic attributes – something worn rather than experienced. In Zoom, sound artist Maria Rossi aka Cucina Povera lets the immediacy of her process take centre stage. With track titles named after the files as recorded on her Zoom H2N, it's a record that showcases the full range of timbres in Rossi's voice; sometimes raw and solitary, sometimes looped through a VE20 pedal, to create her choir of one. The roughness of the recording provided by the Zoom gives the whole thing an unaffected intimacy, as Rossi tests the limits of her device; on 'ZOOM005' it strains as her breath causes the recording to distort. Beyond this, however, Zoom contains a set of poignant, layered and deeply textured pieces, at times recalling a cappella chamber music, at others, the vocal dexterity of Björk's Medúlla or Hatis Noit.
---
LPs
---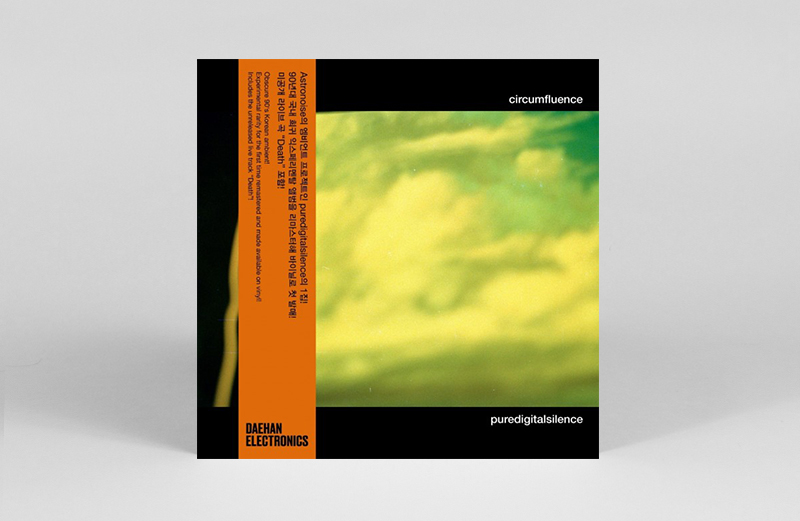 Puredigitalsilence
Circumfluence
(Daehan Electronics)
Described by Daehan Electronics as "some of the most mental, druggy music to ever see life in the country," Seoul group Puredigitalsilence's 1998 LP Circumfluence has been given its first vinyl release. Initially taking inspiration from bands like My Bloody Valentine and Spaceman 3, the group later veered toward experimental, drone and ambient sounds. Circumfluence's 7-tracks range from the cacophonous exultations of opener 'Oceanview' to the moody, wind tunnel echoes of 'Almost There' and the catchily serene hook of 'Image Eidétique'. Originally only available as a 1000-copy CD release, the album marks the third reissue by Daehan Electronics, an imprint "dedicated to tracing the history of Korean electronic and experimental music."
---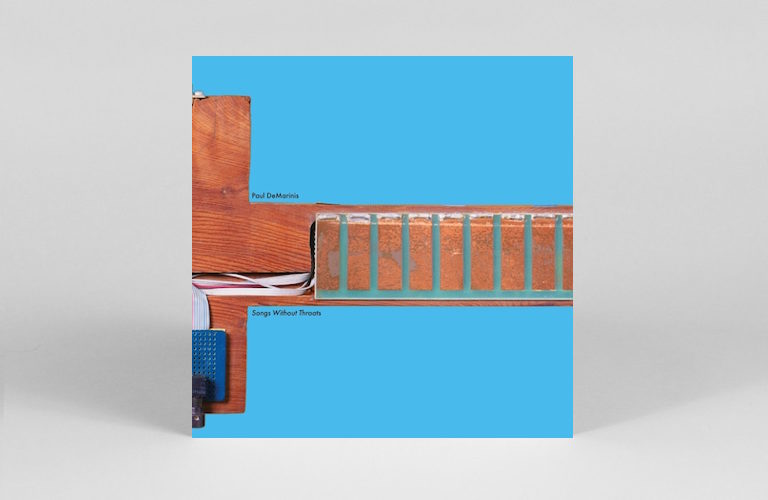 Paul DeMarinis
Songs Without Throats
(Black Truffle)
With an ability to take a sample of Stalin and distend it into quasi birdsong, or pit the inner workings of a Speak & Spell dictation toy against the naturally occurring melodies of human speech, Paul DeMarinis is far from your typical composer. With an interest in linguistics, this gathering of some of his key works spans from the late 1970s until 1995, making for a pretty bonkers 2LP set that straddles the intersection of synthetic and natural speech. The start of 2019 has already seen some gems of experimental music reissued on vinyl, and hot on the heels of releases from Robert Ashley and David Behrman (two of DeMarinis' former partners in crime), Songs Without Throats is another essential listen.
---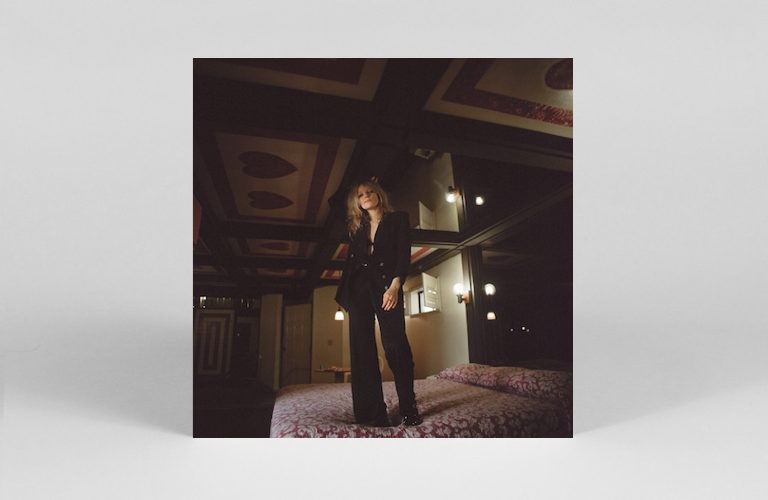 Jessica Pratt
Quiet Signs
(City Slang / Mexican Summer)
Jessica Pratt's third album is the Los Angeles artist's finest work to date, dipping into the worlds of experimental pop, folk and jazz. 'Opening Night' raises the curtain on Quiet Signs like an overture in its own right – a refrain that has the smoky quality of a Scorsese soundtrack, and is picked out on the guitar of following track 'As the World Turns'. Evoking Woo's pastoral miniatures from the west coast of the UK, Pratt's musings are turned towards the Pacific, creating sumptuous, candle-lit songs full of heartache and melancholy optimism.
---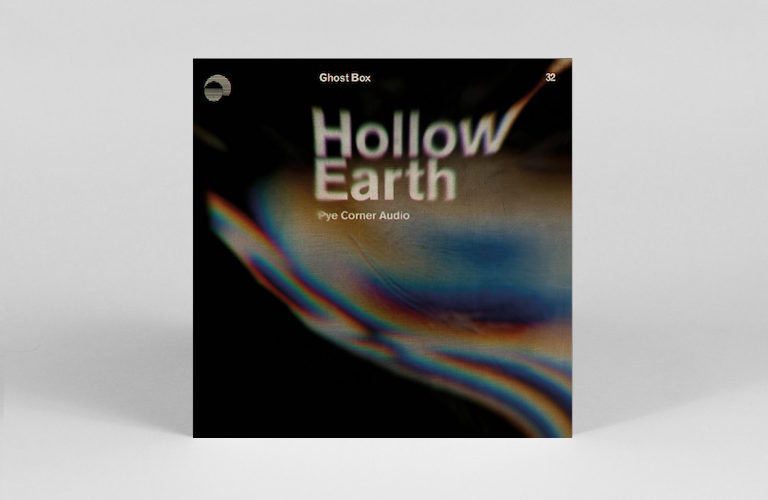 Pye Corner Audio
Hollow Earth
(Ghost Box)
We live in uncertain times, and few musicians have managed to capture the deep disquiet of contemporary life quite as intuitively as Martin Jenkins. Rather than hurtling headlong into abstraction and doubling down the dissociation, Jenkins crafts cinematic synth-scapes with tangible hooks, propulsive rhythm and shuddering bottom end. Hollow Earth continues the shadowy descent of 2016's Statis, but renders the darkness with a new level of detail and definition, quickly calming your fear of the unknown.
---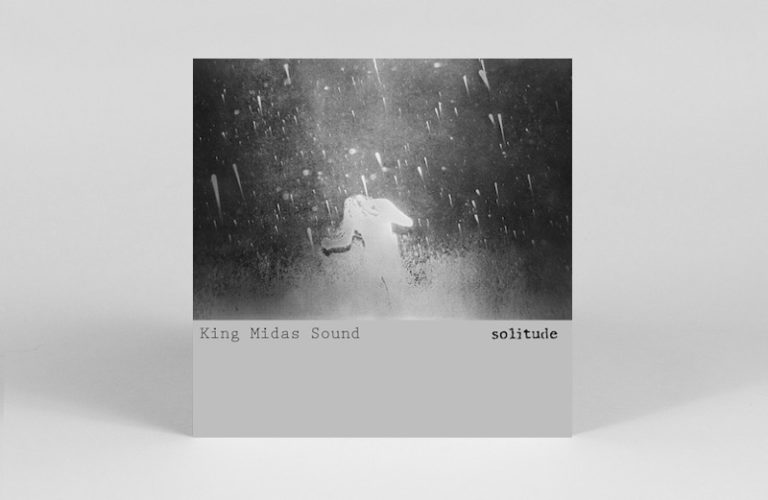 King Midas Sound
Solitude
(Cosmo Rhythmatic)
Solitude begins with 'You Disappear' – a drone-like absence prefaced by Roger Robinson's deep prose. From here on out, Kevin Martin provides the sonic architecture within which some sort of redemption is sought, although flashes of light are scarce. At times unbearably claustrophobic, Solitude plumbs the depths of grief – it is a slow-motion bearing of the soul, where internal observations and the details of daily life speak of something far more universal.