Published on
May 17, 2019
Category
Features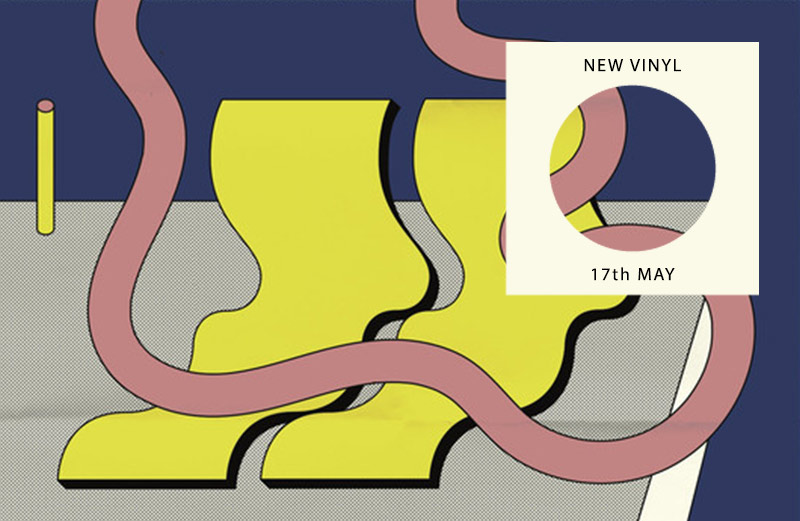 Swedish astral jazz, angular post-punk and synth horror soundtracks.
Our recommendations for new music this week begins with a bumping dance collaborative 12″ on Midland's InterGraded and a wrong-speed gem from Weird Dust on Crevette Records, alongside a slow-burning reissue for Rare Silk's lounge jazz number 'Storm'.
In the album's section, Shafiq Husayn's wonderful new LP The Loop sees a vinyl release, Klaus Schulze's little-known work on B-movie horror soundtracks get a fresh lick of paint and Soweto outfit BCUC invite Femi Kuti on a 16-minute afro-punk odyssey.
This week's rundown is by The Vinyl Factory Editors Anton Spice and Gabriela Helfet, alongside Patrick Ryder and James Hammond.
---
Singles
---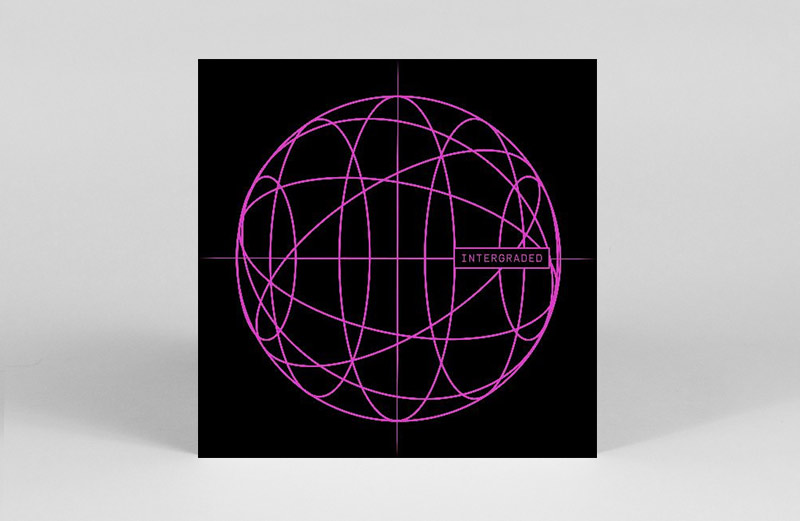 Various Artists
Orbitration EP
(InterGraded)
Midland's Intergraded sub-label comes through with the Orbitration EP – tapping four producers for the proceedings. Kicking things off is Otik's 'Actress' –  a track has been on loop since the moment we heard it. Fluttery vocals dusted across slithering bass to create a fresh spin on the best kind of future garage fare. Elsewhere on the A-side, Com Sin's 'Persona' takes things to a sultry deep house place courtesy of its hushed female vocals. On the reverse, Tom VR lends a blippy two-step tone to proceedings, before 2 Piscean's galactic synths of 'Didn't Take Long' close the proceedings. While all are worthy, it's 'Actress' that's the star of the show, a tune perfect for sticky-floored clubs, toasted festival grass and your bedroom alike. – GH
---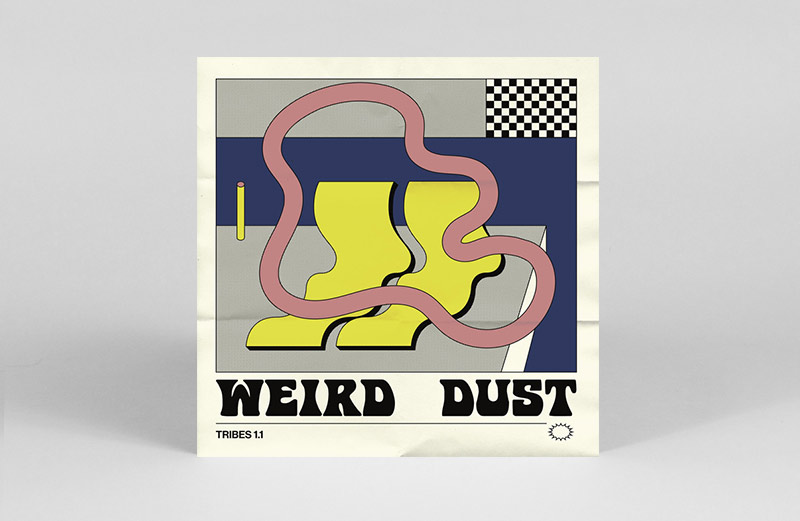 Weird Dust
Tribes 1.1
(Crevette Records)
Self-described as a purveyor of "heavy cosmic electronics, soundtracks for a post apocalyptic dream, and shake your ass rhythms", Weird Dust's latest EP doesn't disappoint. Think slowed down syrupy electronic beats that seep into your psyche (a la Wolf Muller, Toulouse Low Trax). Play them at their intended speed for a dose of strung out electronics to shoop away your grooves to. Or, if you're feeling adventurous, whack that pitch way the hell up a notch and get the party started right. – GH
---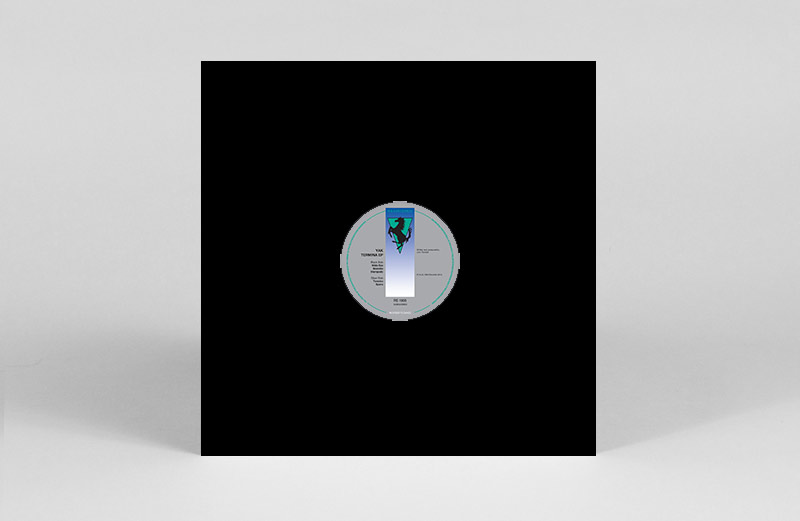 Yak
Termina
(R&S)
Sheffield percussion freak Yak aka John Randall joins the esteemed ranks of techno behemoth R&S, for five tracks of polyrhythmic, post everything madness. Opener 'Wide-Eye' chucks early Warp, jungle and vintage Josh Wink into the blender, resulting in a concentrated shot of dance floor adrenaline. 'Skooma' offers a subtle tutelage in neo-tribalism, while 'Stampede' sounds like a demented Donkey Kong reimagined in a tweaker's fever dream. Over on the flip side, the titular 'Termina' answers the age old question of what happens when you play all of the Visible Cloaks back catalogue at the same time at the wrong speed, while 'Spore' offers an AFX-esque excursion into wormhole basslines, fractured breaks and free movement. – PR
---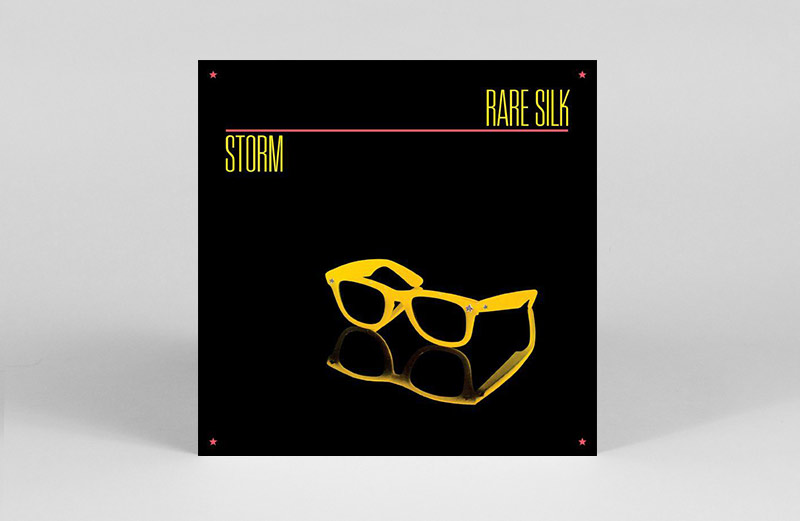 Rare Silk
'Storm'
(Be With Records/ Emotional Rescue)
Initially a straight jazz number from Stanley Turrentine, vocal harmony group Rare Silk set about recording a distinctly smooth and exotic re-imagining of 'Storm' for inclusion on their 1985 American Eyes LP. This 10" single presents the track as a standalone piece, and comes hot on the heels of a quirk in YouTube's recommendation algorithm, which has given the track a new found popularity and nigh on 800,000 views. Vocal harmonies, and percussion arranged to a serene and balmy perfection, this one certainly deserves its own single. Be With Records and Emotional Rescue have done us a good turn with Arp's remix on the flip, adding yet another degree of abstraction and subtle reinvention to this intriguing song. – JH
---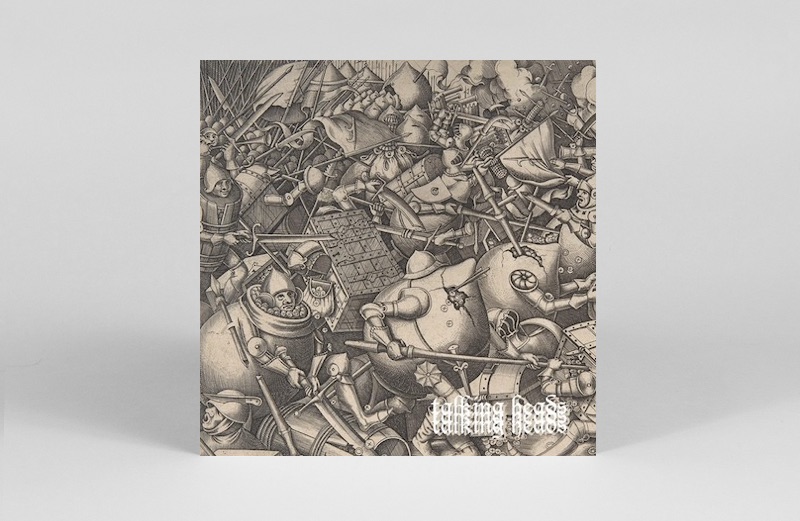 black midi
'Talking Heads' / 'Crow's Perch'
(Rough Trade)
London-based quartet black midi emerge from the tyre smoke of their blistering live shows with another 12″ offering. Following the four-track 'Speedway', which was given away at gigs and featured remixes from Proc Fiskal, Kwake Bass and Blanck Mass, this new double A-side is full of recognisably insistent, angular post-punk. 'Talking Heads' is part homage, part satire, part alien hybrid, while the looping, loping 'Crow's Perch' adds another touch of proggy melodrama to the flip. – AS
---
LPs
---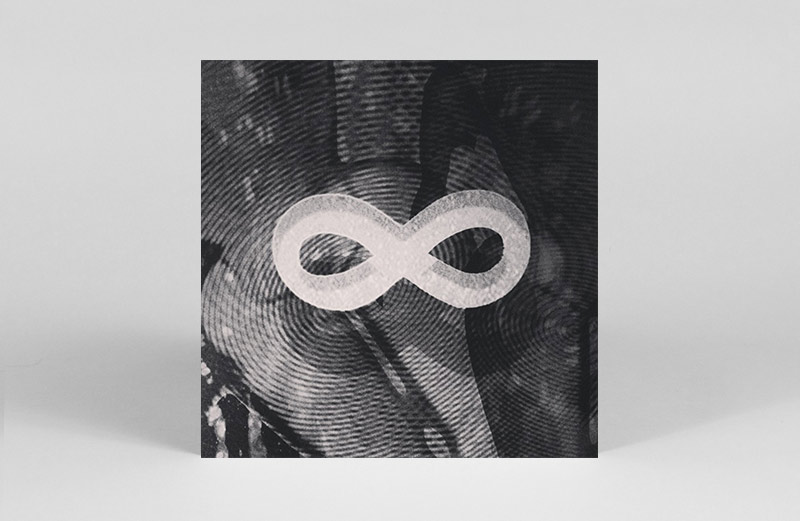 Shafiq Husayn
The Loop
(Eglo Records)
Eglo Records comes through with a stunner, just in time for its 10th birthday, courtesy of unsung producer and hip-hop icon Shafiq Husayn. For the affair, Husayn enlisted Thundercat, Miguel Atwood-Ferguson, Kamasi Washington and Chris 'Daddy' Dave into the studio to form the backbone of the sessions, joined by the likes of Erykah Badu, Fatima, Anderson .Paak, Flying Lotus, Hiatus Kaiyote, Bilal and Robert Glasper on the star-studded line-up. A project in the works since 2012, "On The Loop past, present and future are brought together through a psychedelic concoction of time traveling drum machines, celestial string sections and trails of synthesiser vapour," shares Eglo. A deeply soulful album from the hip-hop maestro. – GH
---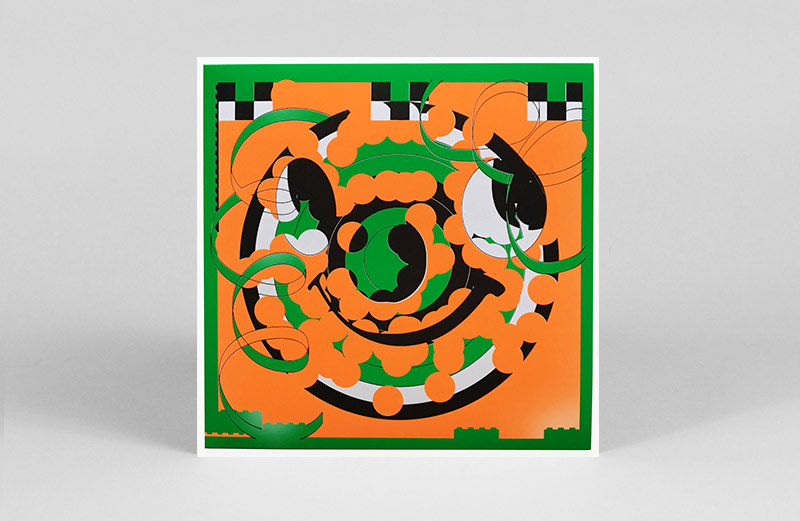 Tala Drum Corps
Parade
(BAKK)
Whether they're working in Plafond-mode or just giving it BAKK, the Den Haag imprint can always be relied upon to push the envelope, delivering superior releases from Legowelt, M.S.L. and Don't DJ over the past few years. This week, they treat us to a mind-bending, mini-LP from Utrecht's Tala Drum Corps – a man with a penchant for crisp hats, sharp snares and otherworldly FX. Over six club friendly cuts, the producer references skeletal dancehall, jungle and electro, slips into a Roland swimsuit, dives in and makes an entirely psychoactive splash with this debut LP. – PR
---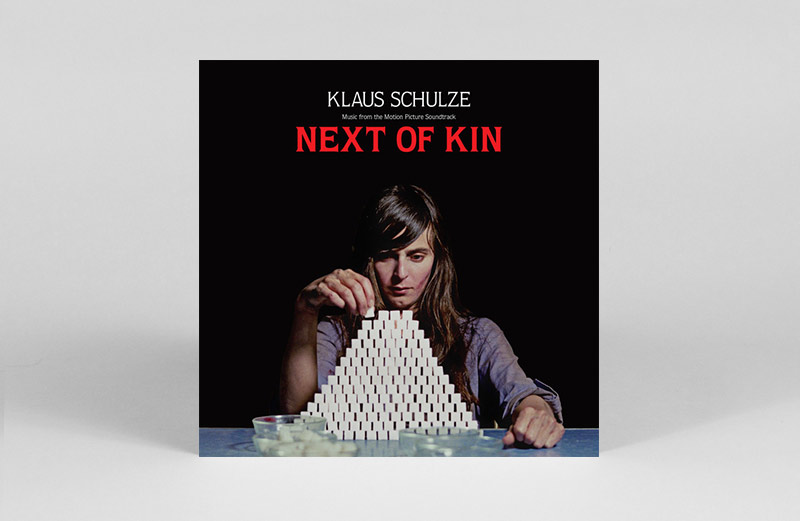 Klaus Schulze
Next of Kin (OST)
(Roundtable)
Having forged new frontiers for electronic music from the 1970s onwards with work that was naturally cinematic and rich in sci-fi imagery, it was fitting that Klaus Schulze produced a few soundtracks along the way. 1982's Next of Kin gets its first outing on vinyl, and finds Schulze's synth arpeggiations and atmospherics inspiring a suitable state of unease within Tony William's well-made slasher movie. Along with 1983's Angst, Next of Kin shows that Schulze had hit a sweet spot when it came to merging his work with horror movies in the early '80s. – JH
---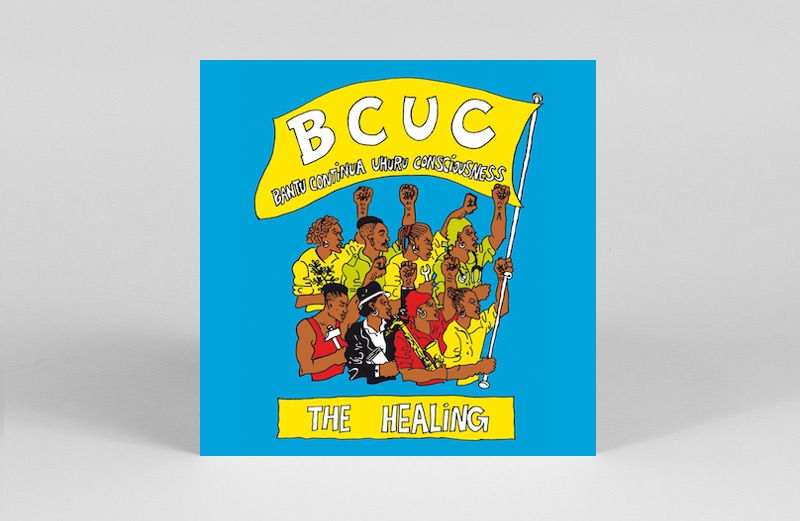 BCUC (Bantu Continua Uhuru Consciousness)
The Healing
(Buda Musique)
"Music by the people, for the people" rings the refrain at the start of 'THE JOURNEY WITH MR VAN DER MERWE', the 19-minute afro-punk odyssey that opens Soweto outfit BCUC's third album. Behind one of our favourite albums of 2018, BCUC deliver another sucker-punch of driving basslines and galloping percussion on The Healing, bringing in Femi Kuti to blow a riot all over 'SIKHULEKILE', and Saul Williams for the defiant closer 'ISIVUNGUVUNGU'. – AS
---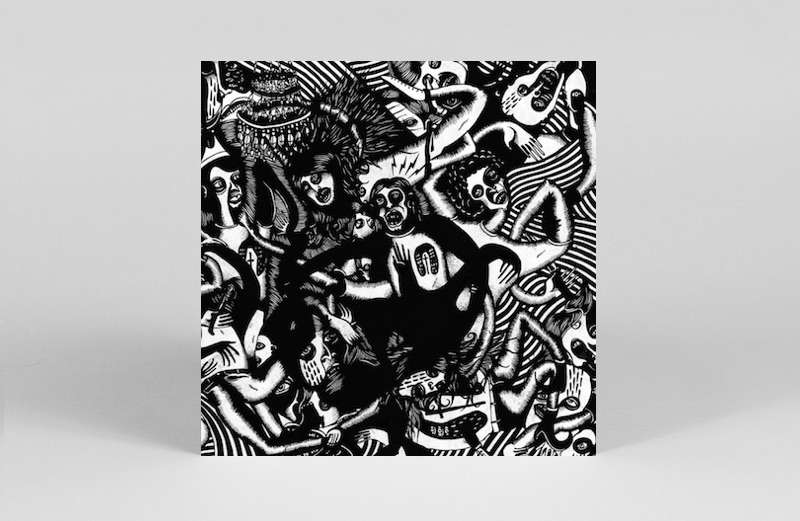 DJINN
DJINN
(Rocket)
An amalgamation of Swedish bands Hills and GOAT, this debut album from DJINN on Rocket Recordings takes the road less travelled through free jazz, transcendent psychedelia and the kind of spiritual folk music Alice Coltrane might have been drawn to had she spent more time in Scandinavia. The quieter moments are where the beauty in this lies for us, on the ethereal, playfully titled 'My Bankaccount', the self-consciously haunting 'Ghostdance' or curious, minimalist modes of 'Djinn and Djuice'. – AS