Published on
May 16, 2019
Category
Exhibitions
Björk, Larry Levan, and Oneohtrix Point Never jostle in the multi-sensory melee of this year's exhibition.
Prominent space is given to major audio-visual works at the 58th Venice Biennale, curated by Ralph Rugoff of the Hayward Gallery. Watched over by a sphinx-like title, 'May You Live in Interesting Times', the exhibition sets sail on the rising seas of doom, glistening with digital promise. Environmental degradation and social inequality are wretchedly relevant themes, but there is room for expressions of joy, curiosity and contrariness.
Among hundreds of works competing for attention, some of the most absorbing moments are where sound is used demarcate space and hold the viewer. Building on The Infinite Mix, curated by Rugoff and The Vinyl Factory at 180 The Strand in 2016, immersive installations substantiate the audio-visual experience. Technology supports the convergence of disciplines, allowing music to serve as a direct dial to memory, and pop cultural material to revitalise contemporary art discourse.
So too, it is a delight to experience film in lush, expanded installations with specially designed carpets and seating: Alex da Corte's candy-coloured perverted Americana; Jon Rafman's grotesque gaming universe Dream Journal, soundtracked by the inimitable electronics of Oneohtrix Point Never; Laure Provost's magical voyage to Venice in the French Pavilion; Angelica Mesiti's sunken amphitheatre in the Australian Pavilion.
Here are nine works and pavilions to explore that use sound and music to devastating effect.
---
May You Live in Interesting Times
---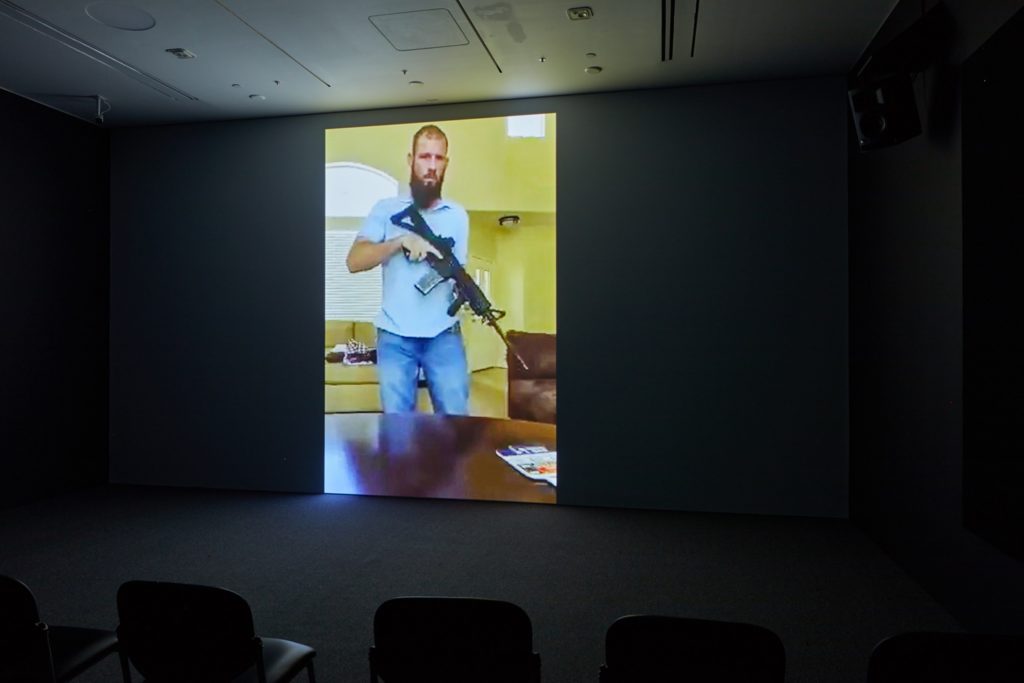 Arthur Jafa, The White Album, 2019
Golden Lion-winner Arthur Jafa turns to the conception of whiteness in this devastating film. The proximity of material in this single-channel video makes for a white-knuckle ride into the contradictions of white racialism in American society. There is a toxic mixture of the outlandish and ugly trawled from YouTube and the news, cut with loving portraits of the artist's white friends, down to the pores of their skin. Iggy Pop's rueful voice in Oneohtrix Point Never's video for 'The Pure and the Damned', with a strung-out CGI incarnation, cuts to a few seconds of CCTV footage of Dylann Roof, moments before he commits mass murder. It is a masterful editing process that Jafa has likened to house DJ Larry Levan's long sets and remixes, manipulating the bpm of different tracks.
Explore Arthur Jafa further on VF here.
---
Kahlil Joseph, BLKNWS, 2018 – ongoing
The entertainment drive of 24-hour news is leveraged in BLKNWS, which views the world with a voracious, witty appetite (and was originally pitched to cable networks and turned down). Kahlil Joseph builds an alternative and compelling view of America, spliced together by BN® and BLKNWS® idents. The two-channel video series appears three times through the main exhibition, emphasising its status as an ongoing concern. Eschewing journalistic chronology, streams of fast-moving footage rely on a pop soundtrack to maintain a sense of forward motion. Stories flip between Greta Thurnberg's 'Our house is on fire' speech, to the Lil Miquela CGI-influencer controversy, to pranks from social media accounts. At one point, Chris Cunningham's video for Bjork's 'All Is Full of Love' is allowed a long play, the tender '90s vision of an AI future adding a note of nostalgia.
Explore Kahlil Joseph further on VF here.
---
Christian Marclay, 48 War Movies, 2019
Christian Marclay tests the relation between sound and visuals through editing or mixing – of objects (physically splicing vinyl records and album covers in his early work) and in cinema. In his masterpiece, The Clock (2010), sound was the glue, binding wildly different movie clips, and imposing a sense of sequence and pace. This new, epic audiovisual work sees Marclay explode one of cinema's most familiar genres, the war movie, using the sound edit to slay any sense of narrative. Marclay compacts the 48 war movies of the work's title into a montage of combat, each appearing as a rectangular border in a receding Chinese box. Details of faces or weapons might lure the eye, but action is indecipherable. The composite soundtrack compounds multiple battle scenes into noise core: it's chaotic and overwhelming, like being in the middle of a gaming arcade. But this is not a didactic work. The cacophony amplifies the absurd excitement of the war movie genre, and that's what keeps you listening.
Explore Christian Marclay further on VF here.
---
Teresa Margolles, La Busqueda, 2014
In this installation, which translates as 'The Search', Mexican artist Teresa Margolles uses sound to register a perpetual trauma. Three glass panels from Ciudad Juarez, Mexico, are pasted with ragged missing person adverts for women and girls, bearing photocopied photographs of their young faces (Maria, 18; Esmerelda, 14; Cinthia, 13). The panels rattle from audio, which was recorded along the railway that divides the city. The rumble is ever present, a fraught expression of social injustice. There's a sense of things moving past, but the investigation into the femicides remaining motionless.
---
Korakrit Arunanondchai/Alex Gvocic, No history in a room filled with people with funny names 5, 2018
As your eyes get used to the cave-like conditions, you notice the seashells, branches and the green lines of a laser harp. Across a three-screen video installation, Korakrit Arunanondchai weaves a tale of the caves of northern Thailand as a meeting point between spirits, the natural world and politics. It turns on the story that gripped the world in summer 2018, when 12 schoolboys got stuck in underwater caves in northern Thailand with their football coach; the artist connects this to the submerging experience of the artist's grandmother, who has dementia, and to ideas of fluidity with a performance by boychild as Naga, the serpent god associated with water, her body dripping in luminous green paint. The spectral sound design is by Aaron David Ross, with music by DJ Richard.
---
Hito Steyerl, This Is the Future, 2019
Hito Steyerl confronts the false promise of escape through technology in this immersive video installation with a soundtrack by Kassem Mosse, Kojey Radical, Kolorit, Brian KuanWood, Hozan Hogir and deleted_user_2731495. A dystopian garden of digital flowers – generated by AI technology – blooms, pulses and decays across multiple LED screens, interconnected by a network of scaffolding and raised walkways. The artist can be heard repeating the mantra, 'This is the future, this is the future'.
Explore Hito Steyerl further on VF here.
---
Ryoji Ikeda, Data Verse 1, 2019
Just inside the Central Pavilion, Ryoji Ikeda's corridor of fluorescent tubes scours the retina. His second work in the exhibition is projected on a single screen between two pillars in the Arsenale, a journey into the depths of data. Information about the nervous system to the solar system is sourced from CERN, NASA and the Human Genome Project, then translated into majestic landscapes of cascading patterns, a feat of programming. Ikeda's soundtrack generates a creeping emotion, elevating sounds associated with instruments of measurement – the whir of nanoseconds, a sonar-like pulse, the beep of a cardiac monitor.
Explore Ryoji Ikeda further on VF here.
---
Cyprien Gaillard, Ocean II Ocean, 2019
On the edge of the water at the furthest reaches of the Arsenale, Cyprien Gaillard's gentle film is installed in a red-brick tower. Ocean II Ocean connects cycles of geological and ideological decay with a soundtrack of shimmering steel drums, themselves recycled from old oil barrels. Imagery of fossils caught in the marble surfaces of metro stations in the former Soviet Union is collaged together with footage of old New York subway carriages being dumped at sea. Moving between the prehistoric remains in the underground, and the public transport remnants on the ocean floor, the distinctions between natural and urban space seem equally prone to decay.
---
National Pavilions
---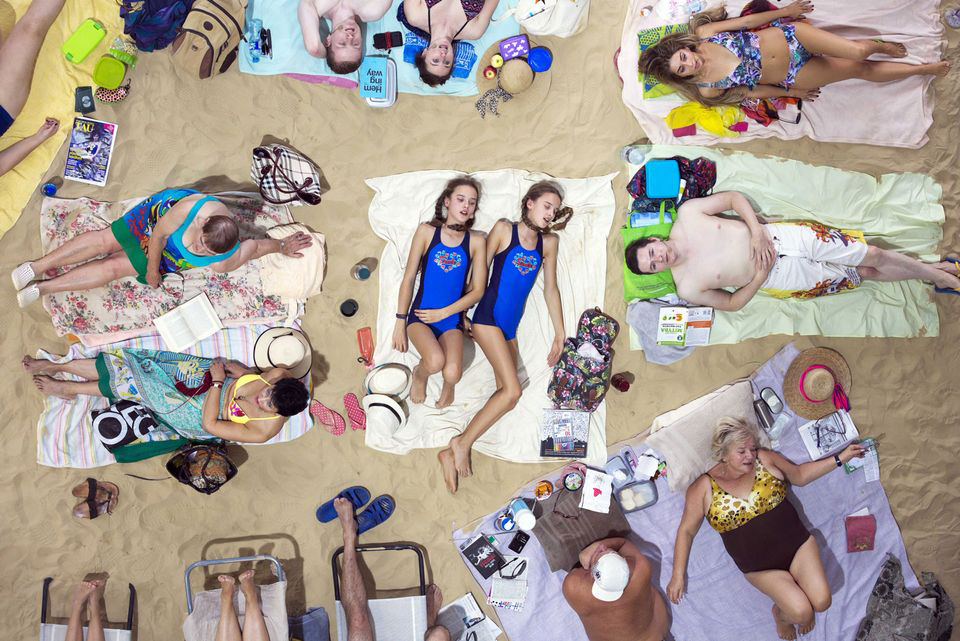 Lithuanian Pavilion
Sun & Sea (Marina), 2019
Artists: Rugilė Barzdžiukaitė, Vaiva Grainytė, Lina Lapelytė
This bittersweet opera, winner of the Golden Lion for best national participation, laments the end of the summer and the end of the world from an artificial beach in the Marina Militare. Viewed from a mezzanine level above, singers in swimwear lounge like beached whales, breaking into song while toying with their phones, minding the children and snacking. This enactment of the human predicament has the protagonists beached at an impasse, in the midst of an international event at which the Anthropocene is one of the main attractions. Live performances take place every Saturday through the biennale.
Photography: Neon Realism
---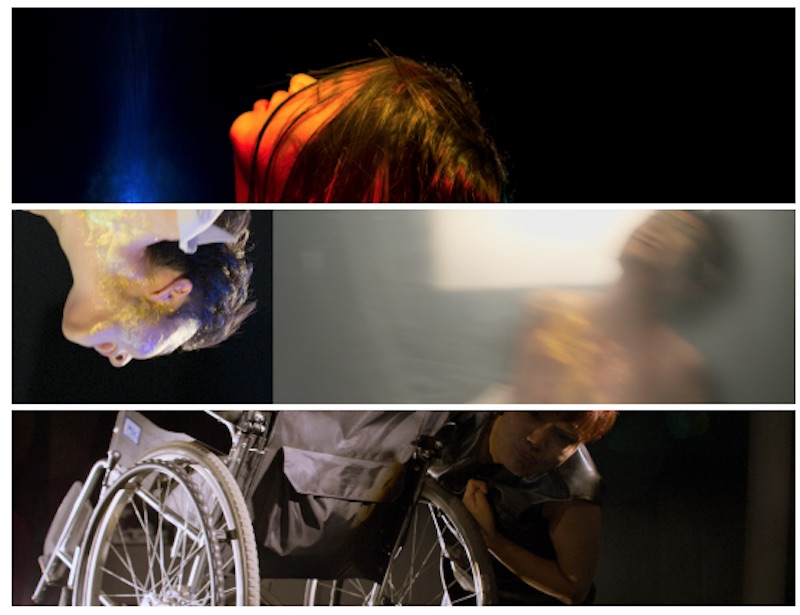 Korean Pavilion
'History has failed us, but no matter'
Artists: siren eun young jung, Jane Jin Kaisen, Hwayeon Nam
This three-person show, its title taken from bestselling novel Pachinko, looks to Korean sound and movement traditions to ask what cultural complexity might have been discarded in pursuit of Western modernity. In A Performing by Flash, Afterimage, Velocity and Noise (2019), siren eun yung constructs a genealogy of queer performance. She draws attention to Yeoseong Gukgeuk, a nearly extinct form of theatre performed exclusively by women, which has died out since the 1950s, and asks what happened to those marginalised practitioners. In a carpeted cuboid space, the film streams across three walls with music by Kirara shifting from beatless techno to K-pop.
---

Ghanaian Pavilion
John Akomfrah, The Elephant in the Room – Four Nocturnes (2019)
The jewel among the Arsenale's national pavilions, David Adjaye's design for the first ever Ghanaian Pavilion situates works within curved walls plastered with soil imported from Ghana. Among these, John Akomfrah's three-part video installation is a counterpoint to the liquid graveyard he envisaged in Vertigo Sea, which premiered at the 2015 Venice Biennale. The imagery has a dreadful beauty, tracing the interdependence of humans within a hot and lurid natural world of orange skies, menacing dunes, dust storms, bubbling oil, flowers unfurling and crisping at the edges, flocks of birds, elephants and static machinery. A crisp soundtrack envelops the viewer in bird cries, rising winds and crackling fires.
Photo: David Levene
---
Mongolian Pavilion
'A Temporality'
Artists: Jantsankhorol Erdenbayar (Jantsa); with the participation of Mongolian throat singers and Carsten Nicolai
German artist Carsten Nicolai brings his minimalist sense to the Mongolian throat singing tradition of Khoomei. Closely connected to shamanic practice, the throat singer simultaneously emits two distinct vocal sounds – a continuous drone plus melody – as a way to communicate with the inner self. Working with four distinguished practitioners, Nicolai modulated a live performance during the opening week, drawing equivalence between electric frequencies and the ancient chanting practice. The recording invites the audience into a sequence of interconnected rooms, filled with cankerous formations of black polyurethane foam by young Mongolian sculptor Jantsa.