Published on
December 1, 2017
Category
Features
For the record collector, DJ or vinyl enthusiasts in your life.
No matter how funny it might be at the time, no-one really wants a turntable-shaped cat scratching post. And contrary to most other gift guides specialising in this kind of thing, you can bet that most record collectors aren't interested in vinyl-shaped clocks, novelty coasters, or a keyring shaped like a Technics head-shell.
While you might have less fun giving it, what your loved one may in fact prefer is a new bottle of record cleaning solution, an integrated pre-amp, or maybe even a new DJ trolley bag. And unlike other guides, VF is beholden to no brand, and the choices here are fully independent (i.e. not paid for).
After all, who else doesn't understand why 50 polythene record sleeves isn't everyone's idea of a great night in? What follows therefore is a list of 18 gifts across price ranges that someone might actually want or find useful. Oh and there's a Daft Punk puzzle in there too, because Christmas.
In the first of our gift guides this year – look out for books, clothes and stocking fillers to come – we're focussing on gear and accessories for record collectors, DJs and your so-called everyday vinyl enthusiast.
NB: Some products are UK-based, others US based. We've tried to spread these as evenly as possible, but if there's anything here you'd rather not paying shipping for across the Atlantic, you may well be able to find a retailer or alternative closer to home.
---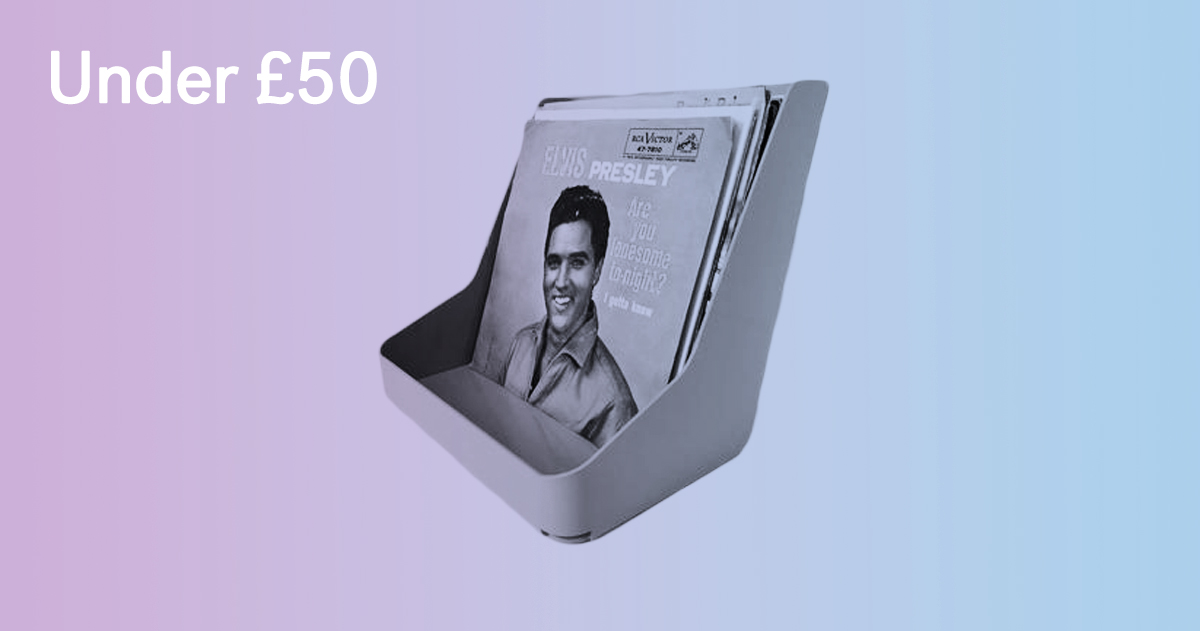 ---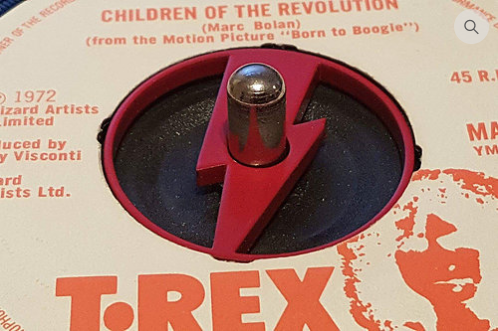 Shaped 45 adaptors
Price: £4.99
So crucial, yet so easy to lose, the 45 adaptor is such an essential piece of kit someone should really invent one that's on a keyring or something. In the mean time, why not go all out an get a Bowie-esque thunderbolt adaptor instead?
---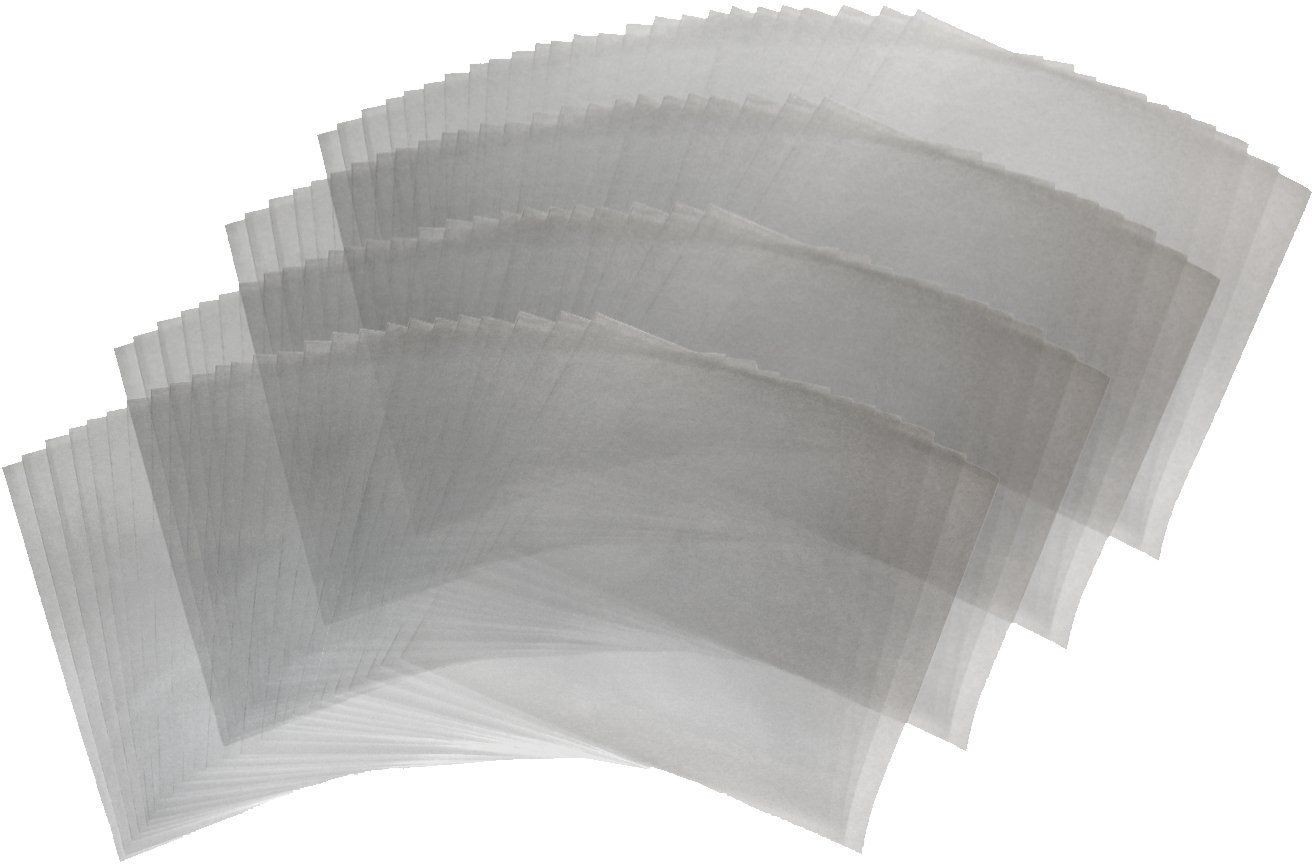 Polythene record sleeves
Price: £9.98
As any collector will know, nothing says 'I understand' like a newly minted set of 50 polythene record sleeves. They may not be glam, but they are damn useful. This pack comes with 50 sleeves, recommended by our neighbourhood record shop Phonica.
---

Stroboscope turntable alignment mats
Price: $24.95
Calibrate your turnable's rotation speed to a finely tuned tee with this stroboscopic disc. (Strobe light not included). On the flip, handy cartridge alignment markings will assist you in making sure all appendages are in top form.
---

AM Clean Sound cleaning box set
Price: £26.99
A clean record is a happy record, one that allows your stylus to glide across its surface like a sonic ice skating olympian. This is especially important if you're buying secondhand records, because a clean record also ensures that your needles last longer, preventing mysterious dust, dirt, and gunk buildup damage. AM Cleansound's set is a must for both dry and wet cleaning, and comes with 200ml record cleaner fluid, an anti-static brush, a pick-up brush for your stylus, and lint free cloths.
---

Keith Haring slip mats
Price: $29.95 / $19.95
Spruce up your favourite turntabalist's decks with some revolutionary art: slipmats from Turntable Lab's recent limited edition Keith Haring collection. Each mat features an all-over print containing many of Haring's most famous illustrations – 3-eyed smiley face, robot DJ and DJ dog all make appearances.
---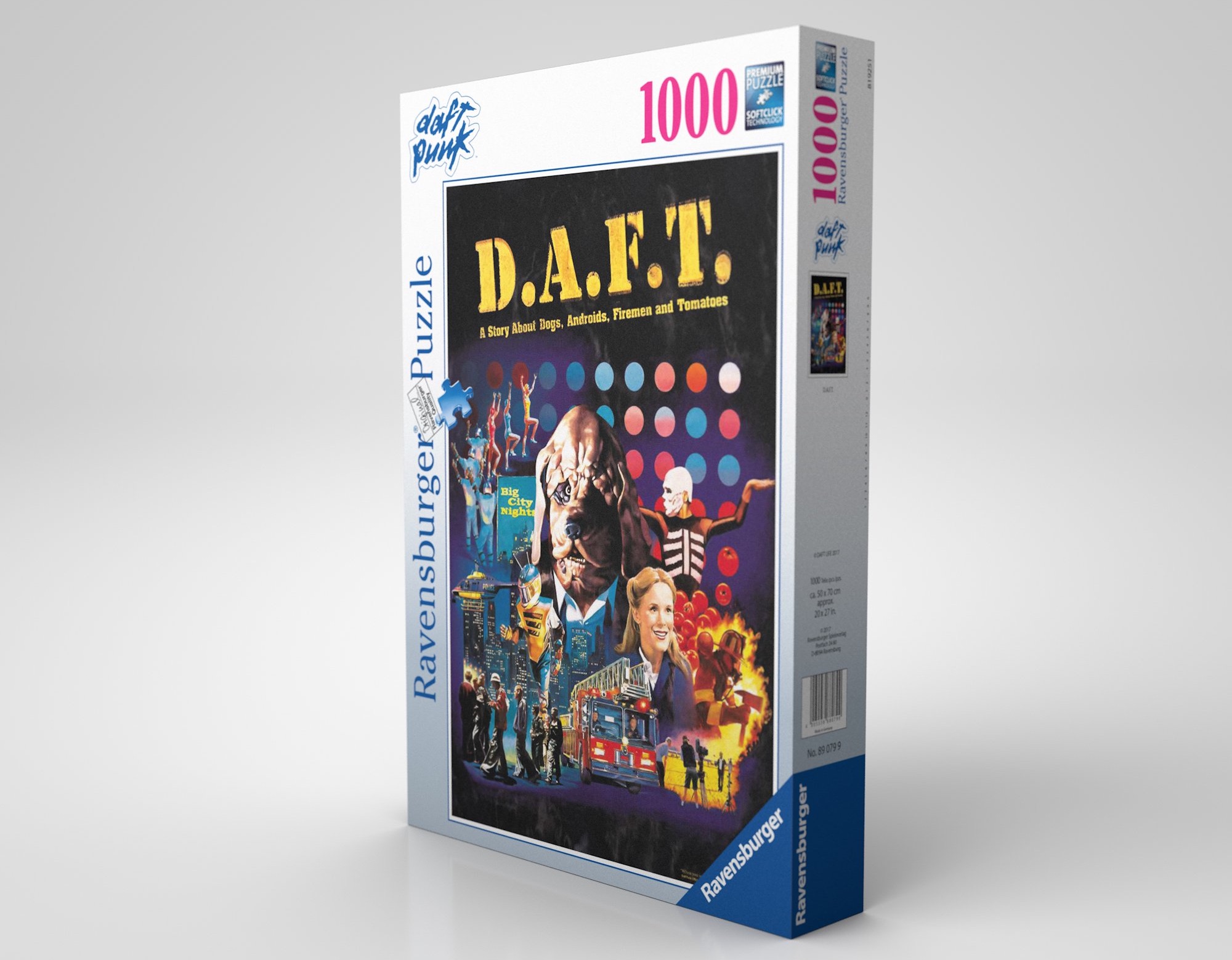 Daft Punk puzzle
Price: $45
Christmas wouldn't be the same without a good puzzle, so why not get this limited edition collab (yes even puzzles are now marketed as "limited edition collabs") between those funky robots and Ravensburger featuring the D.A.F.T. video anthology cover artwork. 1000 pieces should keep you busy.
---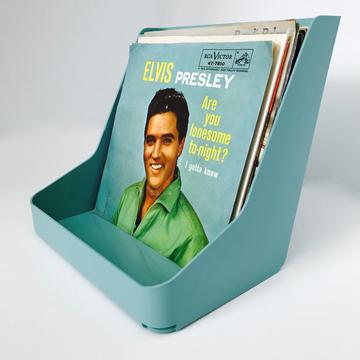 Flipbin 45s box
Price: $45
While record storage and display boxes or frames are ten-a-penny, few are as affordable and un-pretentious as Flipbin. As well as a standard 12" 'bin, this one solves that awkward problem of how to store your 7"s more stylishly than in an old New Balance shoebox.
---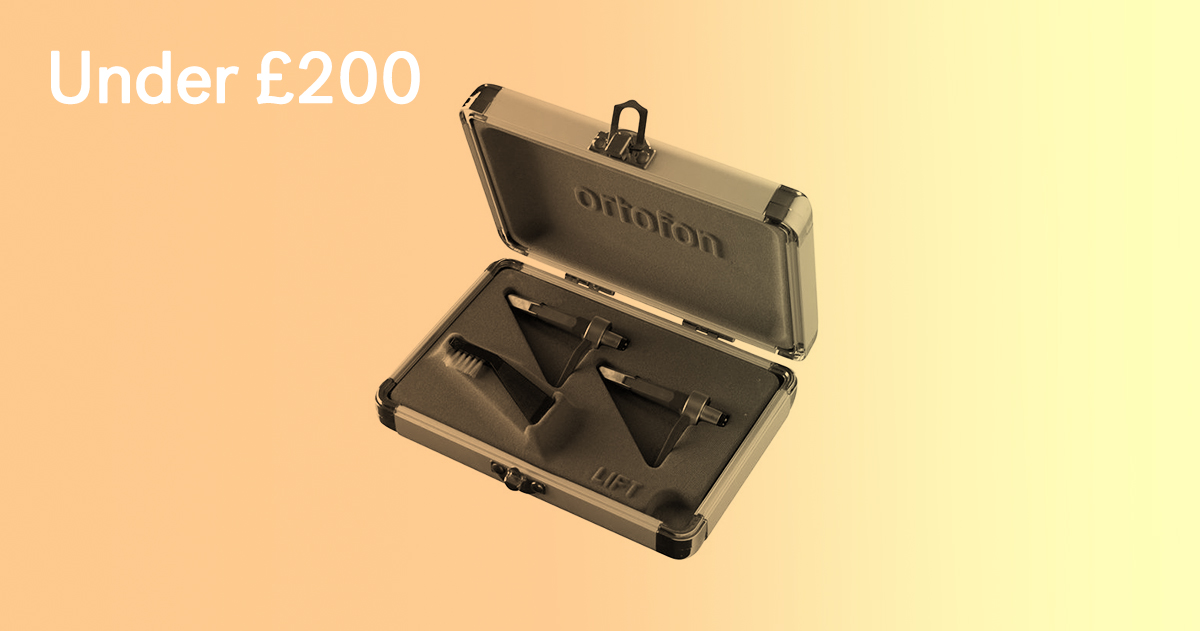 ---
Spin Clean Record Washer MKII
Price: £74.95
One step up from the really very manual cleaning products in the first section, the Spin Clean Kit is well on the way to being a household name when it comes to this kind of thing. Cleans both sides of the record simultaneously, is easy to use and will spruce your records speedier than you'll ever manage by hand.
---

J Dilla portable deck
Price: $120
While we absolutely don't recommend this as a standalone turntable, for those who need to play vinyl on the go, look no further than Rappcats' J Dilla suitcase deck. The 3-speed turntable (33 RPM, 45 RPM, 78 RPM) includes USB and RCA outputs, a 1.8″ headphone jack and built-in stereo speakers. It also features an exclusive picture sleeve 7" single of J Dilla's 'The Sickness', making it a perfect choice for all the Yancey completists in your life.
---

Pro-Ject Phono e pre-amp
Price: £89
The newest models in Pro-Ject's budget E range, these two preamps convert analog turntable sounds into digitally compatible signals. This effectively allows you to stream music from any turntable, listening to your records via bluetooth speakers, headphones, and soundbars. Both preamps also feature dual outputs, meaning you can play the records simultaneously through connected speakers and a digital system at the same time.
---

Linephono speaker stands
Price: $149 / $299
A much needed update on ubiquitous black aluminium speaker poles. Line Phono's flexible Speaker Stand features an angled platform base as well as an adjustable record storage area. Perfect for a budding collector or the longtime audiophile alike, the stand comes in Carbon, Natural, or Birch variants.
---

UDG trolley bag
Price: £149
A gold-standard piece of kit for DJs that will appeal to anyone who needs to take vinyl on the go, meeting all airline hand luggage size limit specs. This revamped version of UDG's best selling carrier features a hidden, heavy-duty trolley system, rolling in-line wheels, new locks and a reinforced structure that can hold 40-50 records.
---
Ortofon Concorde DJ S Cartridge Twin Pack
Price: £152.99
OK, so this might not scream 'gift', there's no way any bedroom DJ out there wouldn't appreciate an upgrade on their Ortofon Pro S carts to the more hard-wearing DJ model. Flexible and reliable, this double pack is a sure-fire winner, with a few bob knocked off for good measure.
---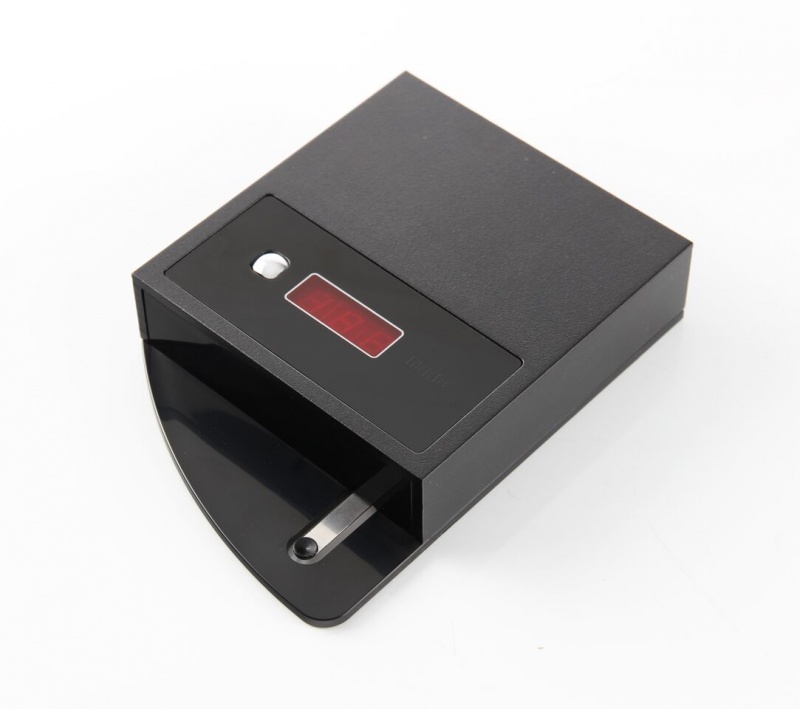 Rega tracking force gauge
Price: £175
Unlike those polythene sleeves, nothing says "I really don't understand, but I love you loads anyway" quite like shelling out for a tracking force gauge. Built in-house to Rega's rigorous standards, this nifty little box will measure the weight at which the stylus rides the record and could help maintain their condition for years to come.
---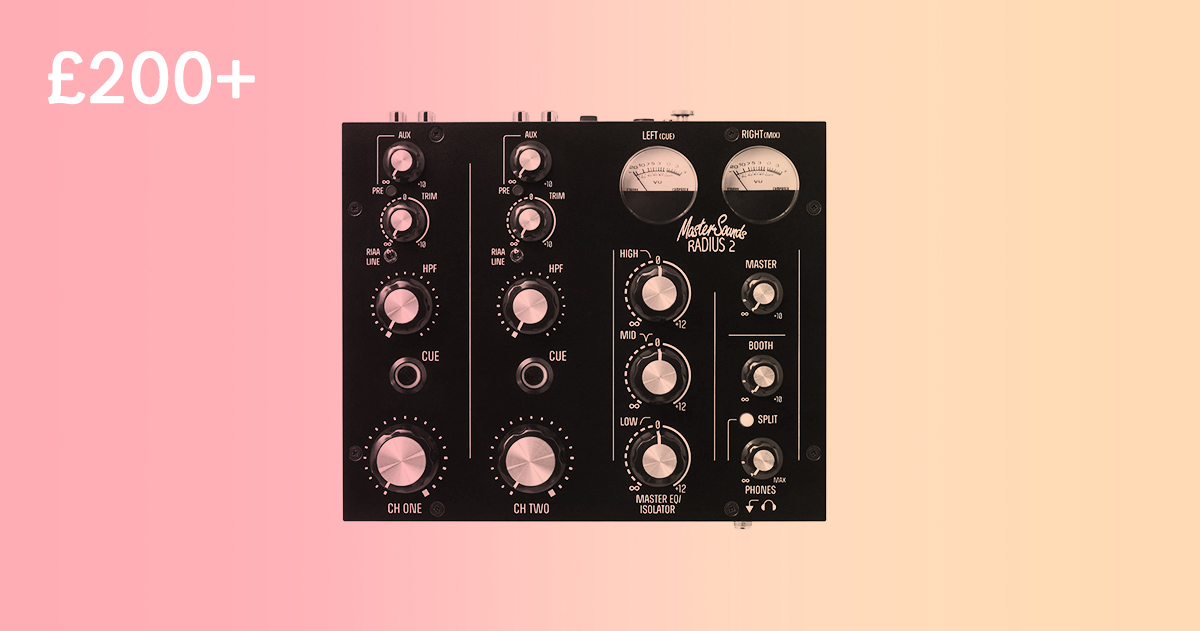 ---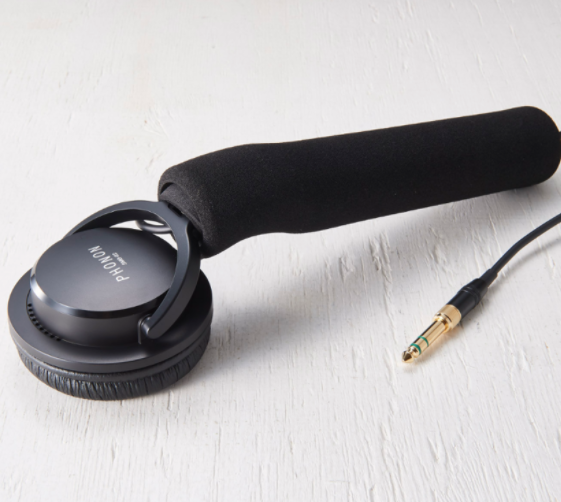 Phonon 02 Stick headphones
Price: $289
A word of warning before we begin… Lollipop headphones are somewhat contentious, so, like the rotary mixer further down, we advise you not to go here unless you're absolutely sure. Designed for the "Bedroom Baldelli", "Lounge Levan" or "Home-grown Harvey" in your life, the Phonon are industry quality and scream sophistication so loud you may struggle to hear the record playing underneath.
---

Roland TR-09
Price: £259
Roland's iconic 909 drum machine reissue – The TR-09 Rhythm Composer – is a modern revamp of one of the greatest drum machines of all time, which was discontinued in 1985. Though the TR-09 uses Roland's "Analog Circuit Behaviour" technology, which is a digital recreation of its analog sound, this is one of its only limitations. The device's portability means it is equally at home in a studio as part of a live set or for creating your next rhythmic opus on the go.
---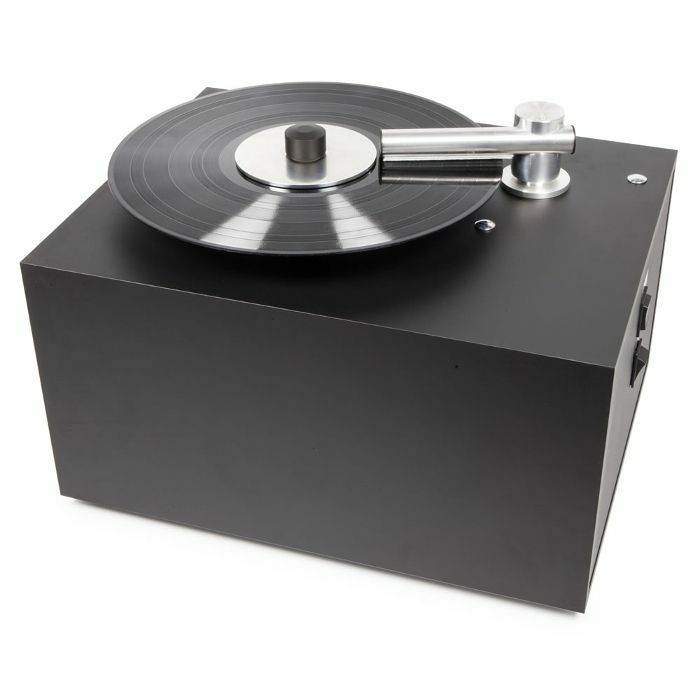 Pro-Ject V-CS MK2 cleaner
Price: £299
Very much the grand-pappy in our trinity of cleaning products, Pro-Ject has developed a high-speed cleaning machine at an not-so-unreasonable price-point. They say it's three times faster than competitors, although the Okki Nokki should also get a shout out here for those with a little extra cash to spare.
---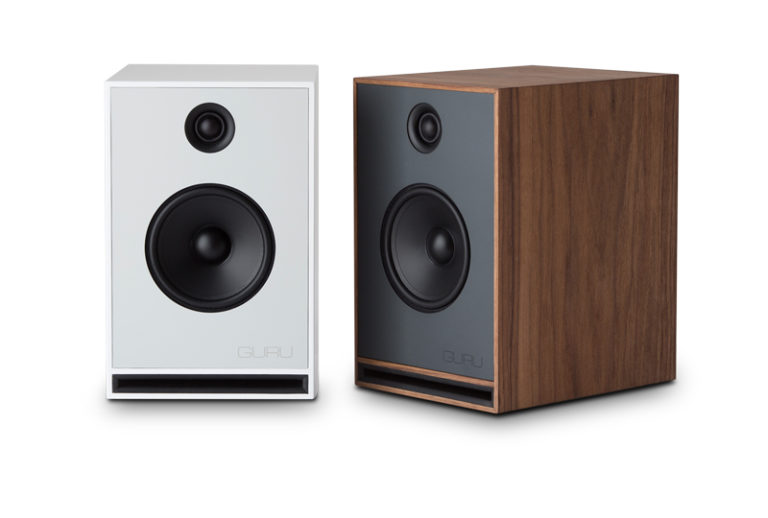 Guru Junior speakers
Price: £800
Featured in our mid-range speakers guide, and having graced the VF office for the last 6 months, we can say with absolute authority that these Guru Junior speakers are the real deal. Aside from the nod to minimal, mid-century design, the Gurus deliver across the board. A beautiful, discrete, Swedish upgrade to your home listening experience.
---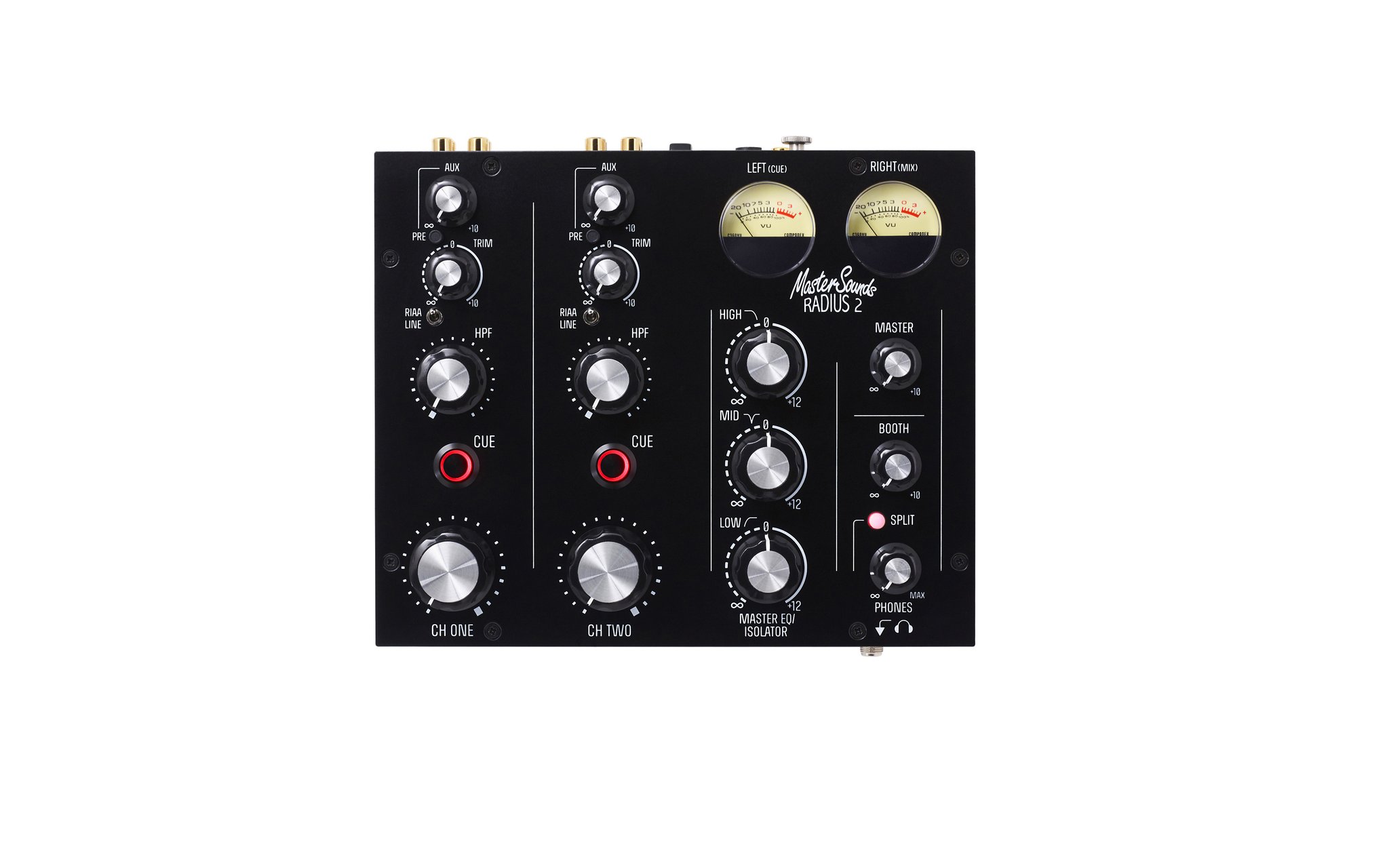 MasterSounds Radius 4 mixer
Price: £1,200
There's no better time than Christmas to put an end to the umming and ahhing about whetehr or not to buy a rotary mixer. A serious investment and a sophisticated piece of kit, this Radius 4 is made by turntable weight specialists Master Sounds and Union Audio (who also helped develop Richie Hawtin's latest toy). Hand-built to order as 2-channel or 4-channel models depending on how compact you want to go, the radius is perfect for the gigging DJ or bedroom enthusiast looking to upgrade.
---