Published on
February 8, 2018
Category
Features
A bespoke rotary that reflects the label's hand-made attention to detail.
Lindsay Todd's Firecracker Recordings likes to make things by hand. Whether it's the screen-printed comic book 12″s that typified the label's early releases, the limited edition Unthank sleeves, or lavish albums for the likes of Panoram (our 2014 album of the year), "every single record is hand-printed and assembled in our studio," Todd explains. "The special editions for both labels are also hand cut or glued by hand."
Given how intricately connected the finished product is with the music itself, it's no surprise to hear Todd describe the process of creation as a mutual one. "There are some common threads such as comic book elements or house music, but even those basic themes have been pushed to the limits in terms of deconstruction and re-appropriation," he explains. "Much as a musician might approach a track using unconventional recording techniques, extended jams, overdubs and versions, it's a similar process for me to explore how the artwork might be pulled apart, replicated and reconstructed."
A graduate of Edinburgh College Of Art, where Todd was first exposed to screen-printing, it's clear the physicality of the process itself is crucial to the outcome, because that's when "the real magic happens."
"When you're 500+ deep into a print all-nighter and something screws up there'll almost always be a revelation through the mistake that becomes a new method or design for a subsequent release. Right now, I don't know any other method for mass production that allows for experimenting on the fly like this; it's constantly inspiring."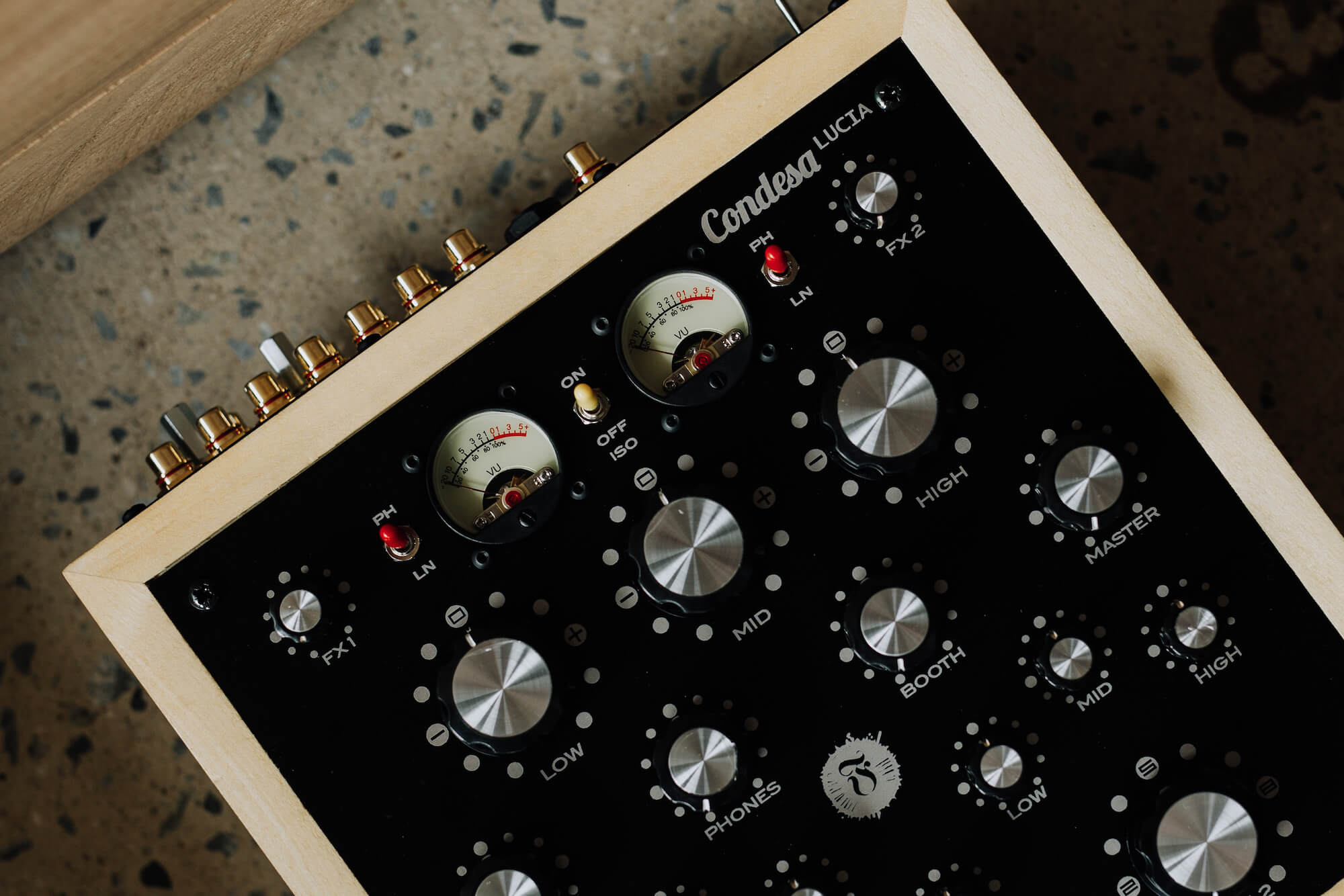 So, when we got word of a new collaboration between the label and made-to-order rotary company Condesa for a new Firecracker Lucia mixer, we knew it was going to be special.
Among the most visually striking mixers on the market, Firecracker manipulated Condesa's wood-panelled aesthetic to give the mixer a personal touch, akin to those early comic book themes.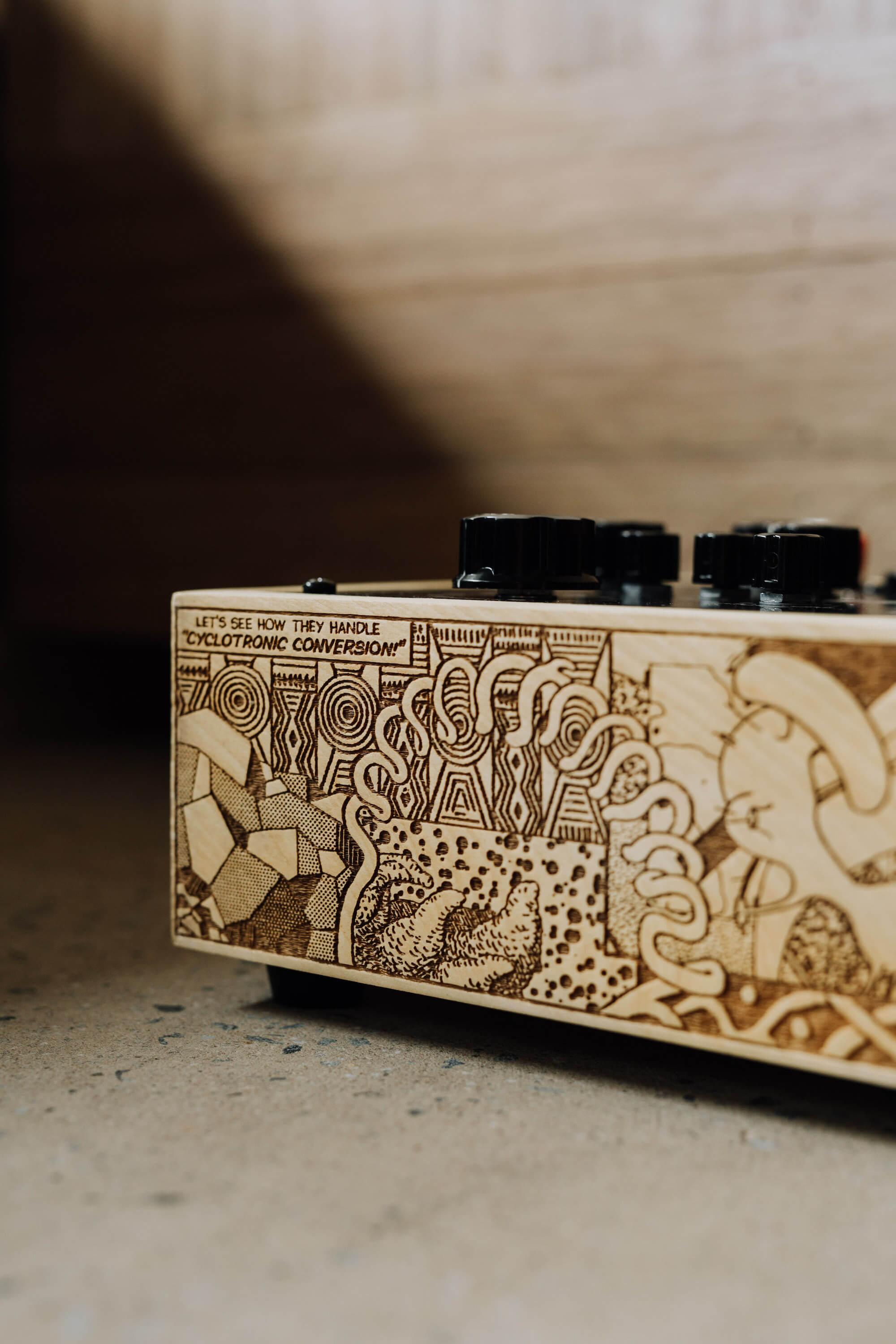 "I had been working a lot with this trippy, monochrome collage series that combined automatic drawing with found cartoon pieces and scientific plates," Lindsay says. "It's a style that developed over a series of flyers for our 'Heal Yourself & Move' nights at Sneaky Petes here in Edinburgh and also elements of the Unthank designs. Because there were nearly no greys or midtones in the design, it translated really well into a binary, laser cut design with a loose narrative around space, nature and the psychedelic experience."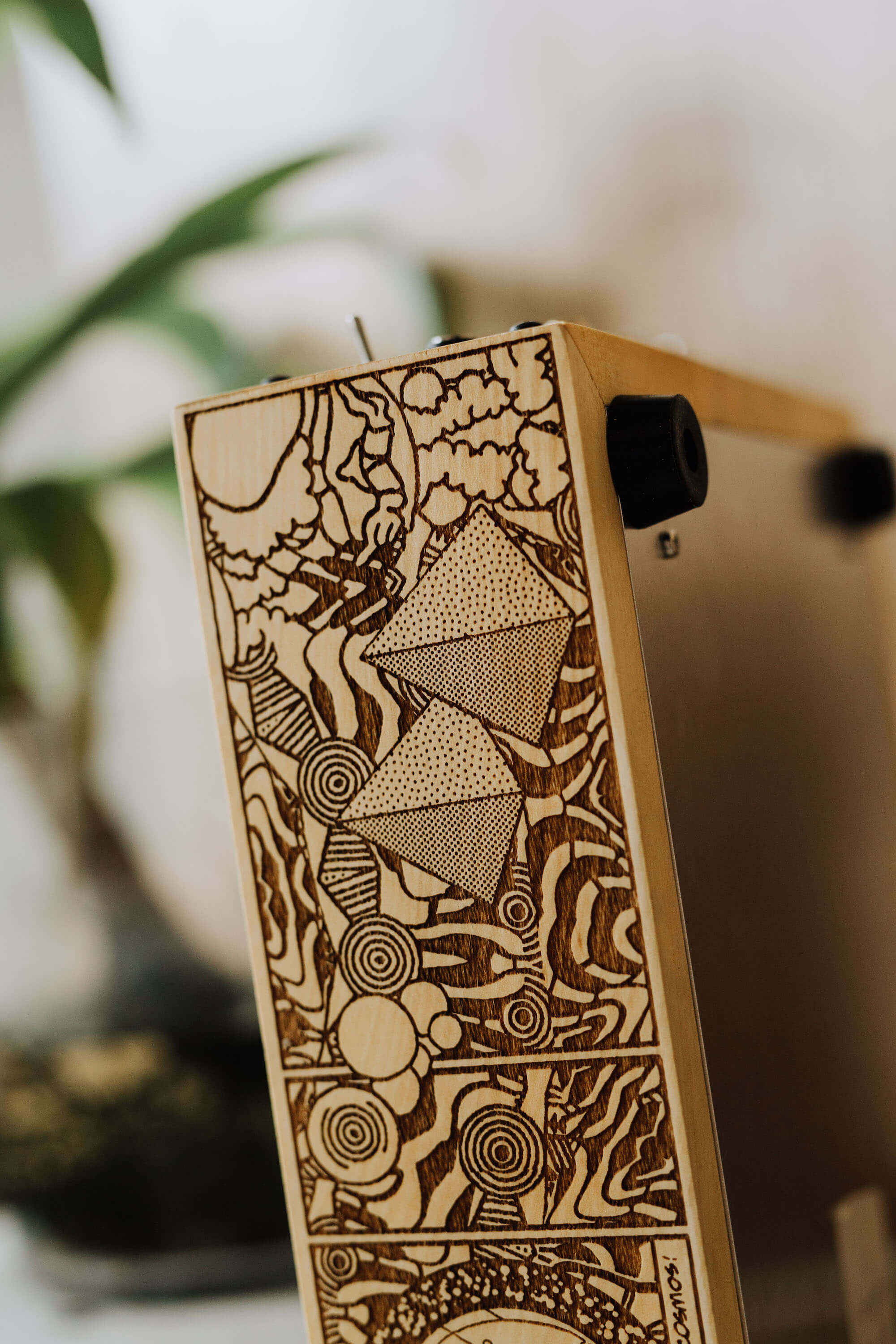 Using Scottish sycamore, "each set of four side panels would then be set in a 'jig' for laser etching. When they were etched, they came back again in kit form and they were then assembled into wooden, square units. After that they were air blasted to remove any fine sawdust and treated with a light oil for protection."
Three months later and the panels were finally ready to be introduced to the mixer. The result – 10 compact two channel tabletop rotary mixers made with the same discrete circuitry as the brand's Allegra and Carmen models, featuring a master isolator with a true ISO bypass switch, FX sends per channel plus return, a headphone blend circuit and a fixed record out.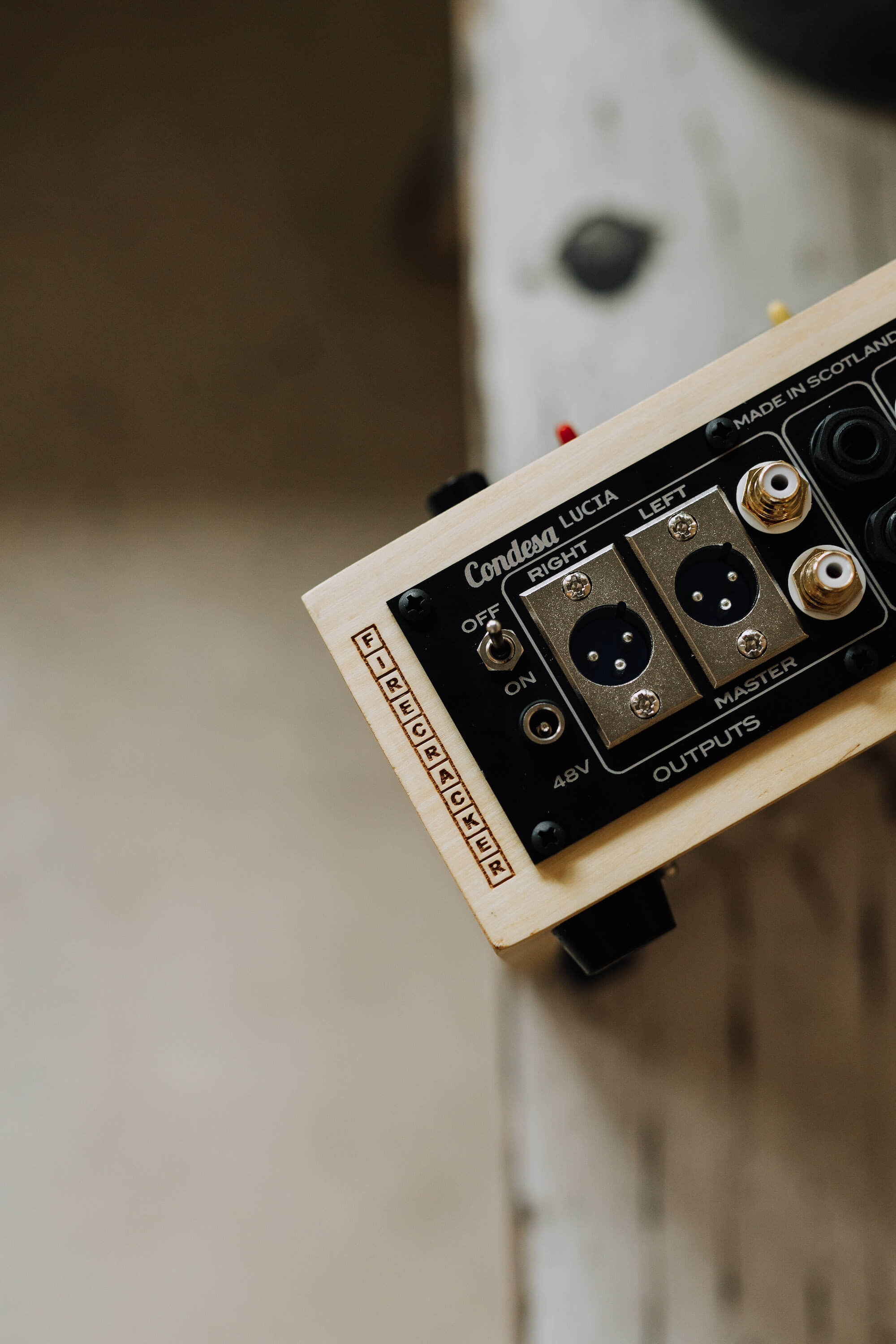 With so few out there, anyone interested should get in touch with Condesa here and be prepared to part with $3,200 Australian Dollars for the pleasure of bringing one of these beauties at home.