Published on
March 11, 2016
Category
News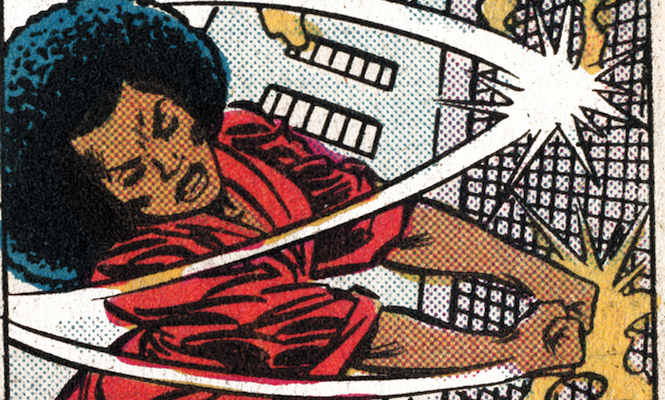 Edinburgh label repress a quartet of 10″s and announce Unthank 9.
Founded by Lindsay Todd, Fudge Fingas and Linkwood back in 2004, Edinburgh label Firecracker have built a formidable reputation for highly selected, forward-thinking dance music with hand-printed artwork to match.
Back in 2014, we selected their Panoram LP as our album of the year, while their crafted limited editions are consistently among the year's best artwork.
Released between 2004 and 2009, the label's first four 10″ EPs have been increasingly tough to get hold of (despite EP's 1-3 getting a repress in 2008), putting deep house gems like Linkwood Family's 'Miles Ahead' out of reach for too long.
Sourcing artwork from Marvel comics, the 10″s helped define the Firecracker aesthetic and are now set to be reissued at the end of April.
The label will also release the ninth instalment of their gorgeous and intricately printed Unthank series, this time featuring Lemme Kno (Future Times boss Max D and Morgan Buckley), with a three-tracker described as "breakbeat experiments, shplittin' atoms and 90s jeep beats". [via RA]
Listen and check out the tracklists below:
Tracklist
EP1
A1 Linkwood Family – Miles Away
B1 Fudge Fingas – Gettin' Together
B2 Linkwood – Fate
EP2
A1 Linkwood – What's Up With The Underground?
A2 Linkwood – What's Up With The Drums?
B1 Fudge Fingas – Escape
B2 Skit
B3 The Complainers – Bacon Rolls
EP3
A1 Linkwood Family – Piece Of Mind
B1 Skit
B2 Linkwood – Hear The Sun
B3 Fudge Fingas & His Fidgety Friends – Aksman
EP4
A1 Linkwood & House Of Traps – Barely Eagle
B1 Linkwood – Who La La (Linkwood Edit)
B2 Fudge Fingas – Situation Diminished
Lemme Kno – Unthank 9
A1 The Tie With The Most Stripes
A2 Way (188 Krew Mix)
B 1234567
Firecracker Recordings will release UNTHANK 9 in April 2016 and EPs 1-4 on April 31st, 2016.
Read next: Talking records with Linkwood